Their love unfolded in the Bigg Boss house!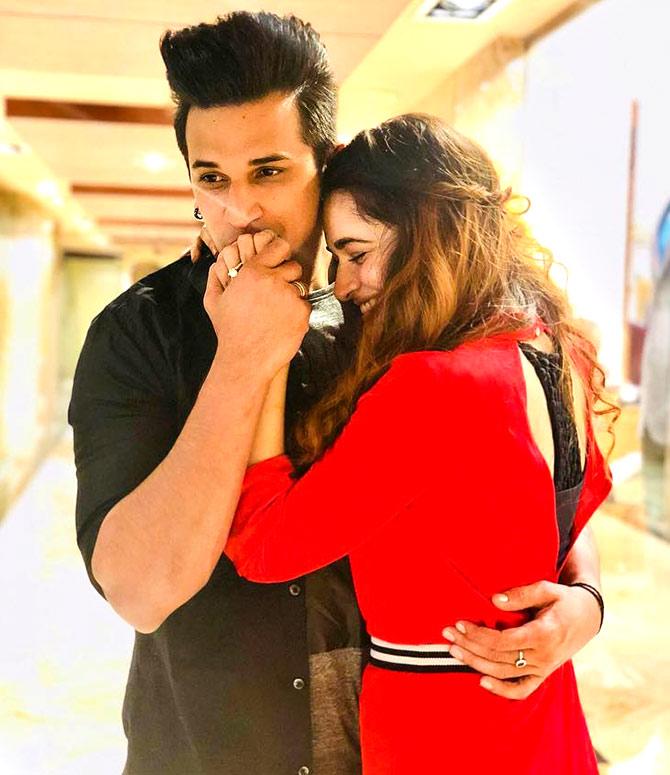 Who says Bigg Boss is all about fights, and that the love stories are all fake?
Prince Narula and Yuvika Chaudhary, who met in Bigg Boss 9, fell in love right at the beginning.
Yuvika may have later said, 'I have no romantic feelings for Prince or Rishabh' and Prince may have wanted to take it to the next level with Nora Fatehi back then, but things seem to have fallen in place for the couple.
They are now engaged!
Going by their Instagram posts, the couple seems to be head over heels in love.
Yuvika shared the picture, above, writing, 'Can't believe this just happened love u beba #forlife thank u for asking me .. for holding my hand.. for believing in us.. for being my partner for forever n beyond.... cheers to US .... to new beginnings.. n to a lifetime of love n memories.. Forever yours.. always #engaged @princenarula.'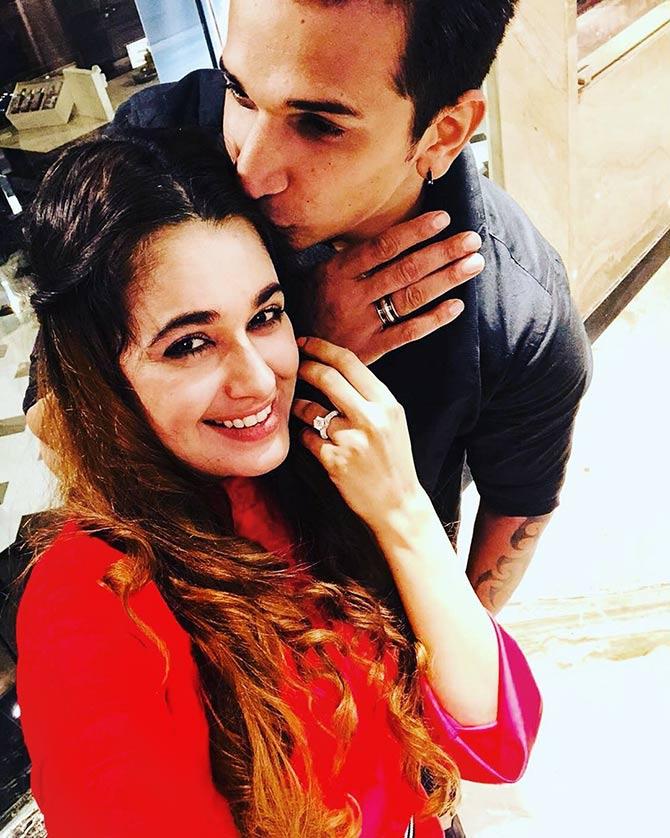 Prince also shared a picture and conveyed a message to Yuvika: 'Thanku baby thanku so much still can't sink in me that u said yes to me n u r my mine forever nw lovers for life #engaged and yes one one thing mehndi laga k rakhna doli saja k rakhna lene tujhe a gori aye ga Tera prince #love#life#hugs#thanku god #waheguru #blessed.'
Congratulations to the couple!