Injury-caution for Tom Cruise?
He throws it out of the window before you can say Mission Impossible!
So it happened.
Tom Cruise injured himself performing a stunt for the latest Mission: Impossible.
The 55-year-old actor jumped between two buildings, but fell short of the mark, TMZ reported.
Tom then limped back to the edge of the building and was pulled away by crew members.
On Wednesday, August 16, Paramount Pictures released a statement saying, 'During production on the latest Mission: Impossible film, Tom Cruise broke his ankle while performing a stunt.'
'Production will go on hiatus while Tom makes a full recovery,' Paramount added. 'Tom wants to thank you all for your concern and support and can't wait to share the film with everyone next summer.'
Mission Impossible 6, directed by Christopher McQuarrie, will release as ascheduled, on July 27, 2018.
It also stars Henry Cavill, Rebecca Ferguson, Angela Bassett and Alec Baldwin.
Attempting dangerous stunts has been Tom's calling card in every previous installment of the hit franchise.
Check out the most daring stunts Tom's Ethan Hunt pulled off in earlier MI movies.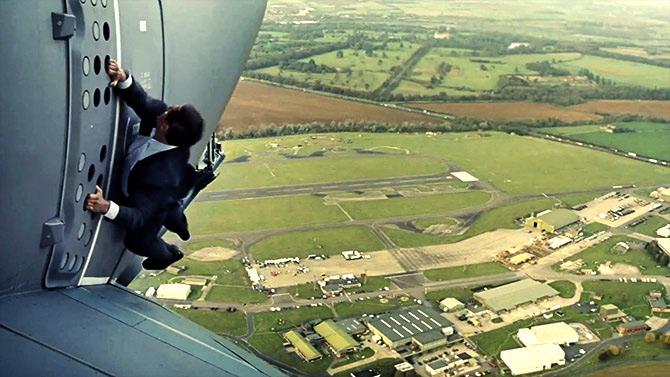 In 2015's Mission: Impossible - Rogue Nation, Tom hangs onto an Airbus 400 as it taxies down a runway and takes off.
The death-defying stunt, filmed at the Royal Air Force's Wittering air base in Britain, wasn't created digitally as Tom likes to do the stunts himself.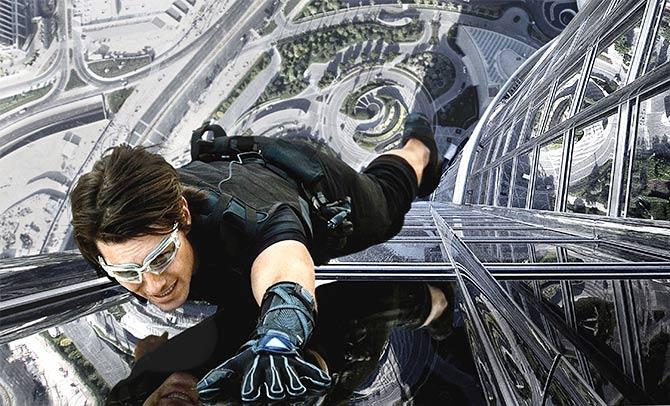 In one scary sequence in 2011's Mission: Impossible: Ghost Protocol, Tom leaps out of a window from the 130th floor of Dubai's Burj Khalifa -- the tallest building in the world -- to get to a higher room in the building with sticky gloves and shoes.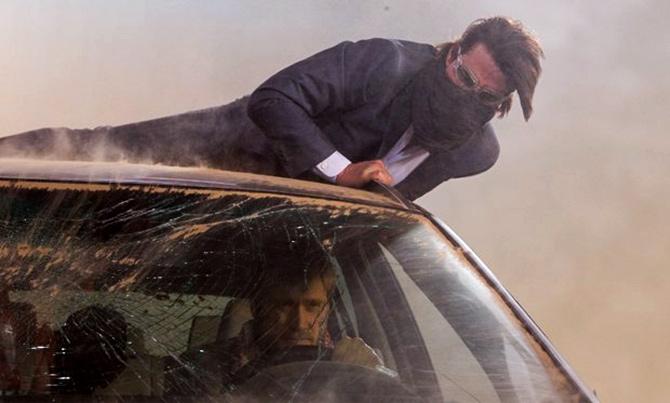 In the same film, a thrilling chase scene has Tom braving a huge sand storm as he chases a terrorist on the streets of Dubai.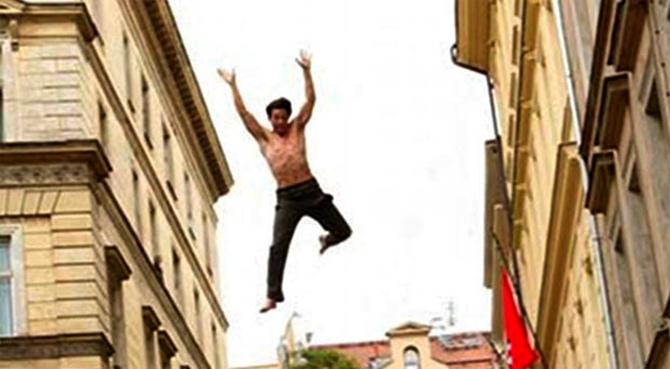 Another daring sequence from the movies has Tom hurtling himself out of windows and through the streets. Barefoot.
MI 4 was all about impossible stunts!



Imagine two of the tallest skyscrapers you've ever seen.
Now picture Cruise catapulting between the two buildings.
The scene was shot in Shanghai for 2006's Mission Impossible 3.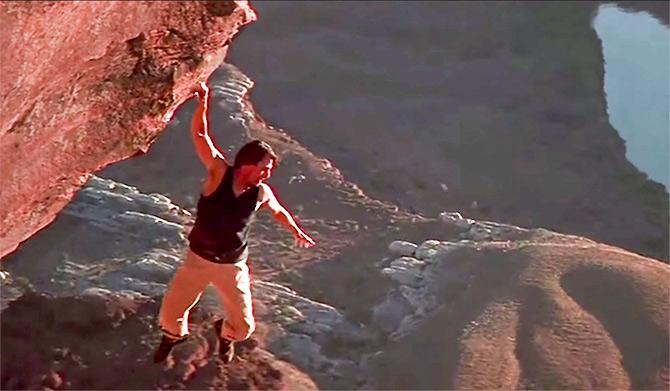 This early scene from Mission Impossible 2 (2000) has Cruise hanging off a rock cliff at Dead Horse Point, Utah, without any wires to break his fall.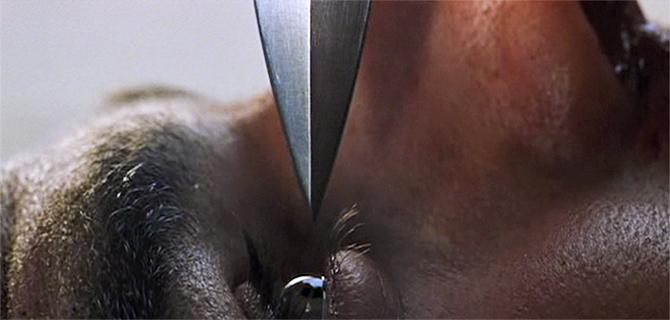 Tom Cruise asked for a real knife to be used for the fight sequence in Mission Impossible 2.
Then he instructed for the knife to be brought to a distance of nearly quarter an inch from his eye.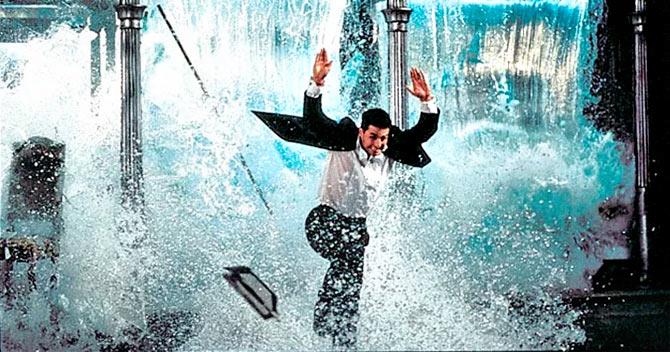 The first Mission Impossible features a scene where an aquarium in a Prague restaurant, located right above Ethan Hunt's head, explodes.
Cruise went through with the stunt despite fears that the 16 ton water from the aquarium could drown the actor.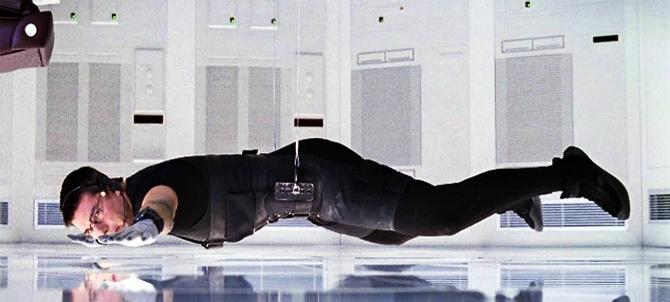 And, of course, that famous scene from the first MI, way back in 1996, when Ethan Hunt is suspended by a thin wire only a few inches from the floor.