And what a handsome trio it is too!

Shah Rukh Khan, 48, and his wife Gauri welcomed AbRam, their third child (born through surrogacy) last year.

However, SRK gave his fans a glimpse of his adorable new child while wishing them on Eid al-Adha on October 6.
While many believe he is a splitting image of his star father, from when he was an infant himself, let's take a look at the actor's older kids Aryan and Suhana's (SRK-Gauri's older kids) time under the spotlight so far.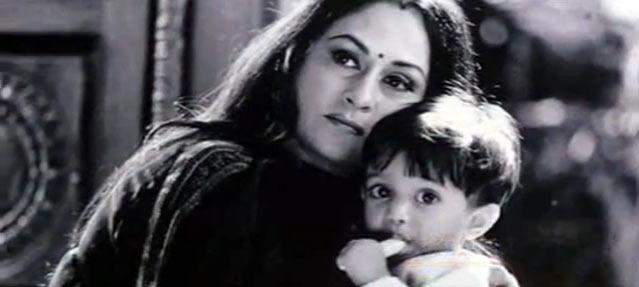 Image: Jaya Bachchan and Aryan in Kabhi Khushi Kabhie Gham
Aryan, who was born in 1997, made his debut appearance in public in Karan Johar's Kabhi Khushi Kabhie Gham at the age of four as the young Rahul Raichand (SRK's character in the film).

We remember sighing at the sight of this little heartbreaker.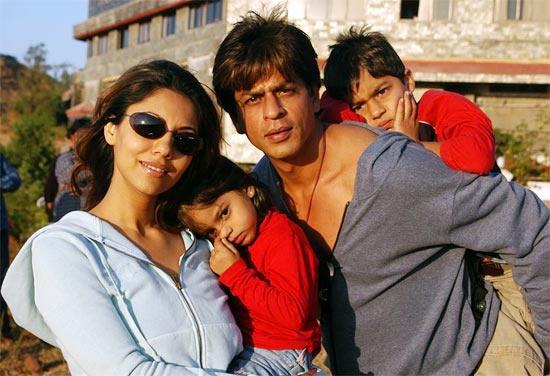 Image: Gauri, Suhana, Shah Rukh and Aryan Khan
This old picture of the Khan family is rather cute, don't you think? SRK shared this family portrait with his fans and followers on Twitter a while back.
Image: Aryan Shah Rukh and Suhana
Here is another strikingly adorable picture of SRK with his kids, who are rather great at pulling off goofy faces, we must admit.

The star couple's second child -- a girl they later named Suhana -- was born in 2000.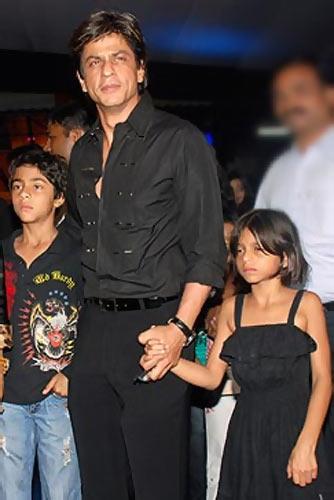 Image: Aryan, Shah Rukh and Suhana
While SRK has periodically indicated through his tweets that he shares a special bond with his son, he comes across as particularly fond of his daughter.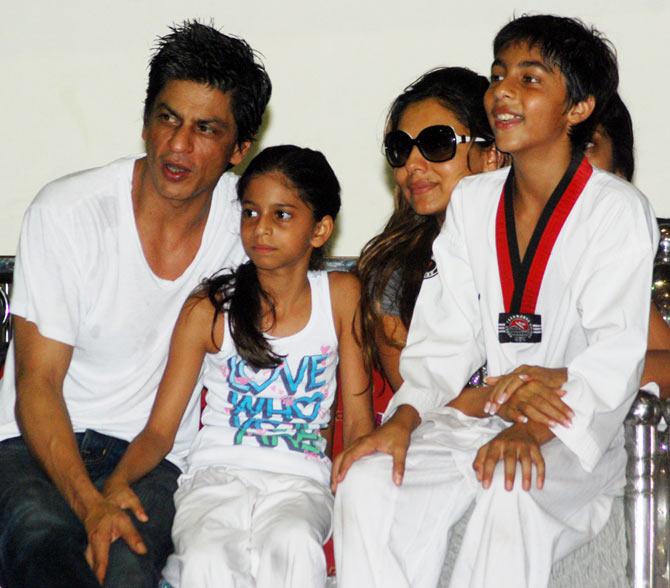 Image: Shah Rukh Khan, Suhana, Gauri and Aryan. Photograph: Pradeep Bandekar
The couple is seen here, from a few years ago, attending a sports event for their son Aryan.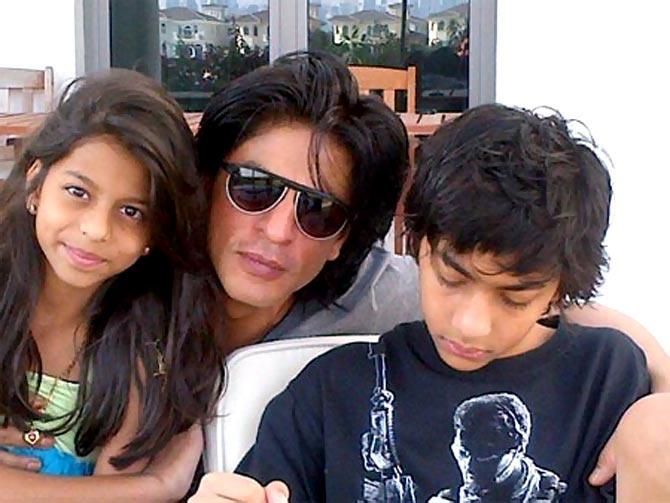 Image: Suhana, Shah Rukh and Aryan
While Aryan was recently packed off to London to continue studies, Suhana has been a regular fixture at all the KKR (the team Kolkata Knight Riders owned by SRK) matches by her father's side during the IPL tournaments for a few years now.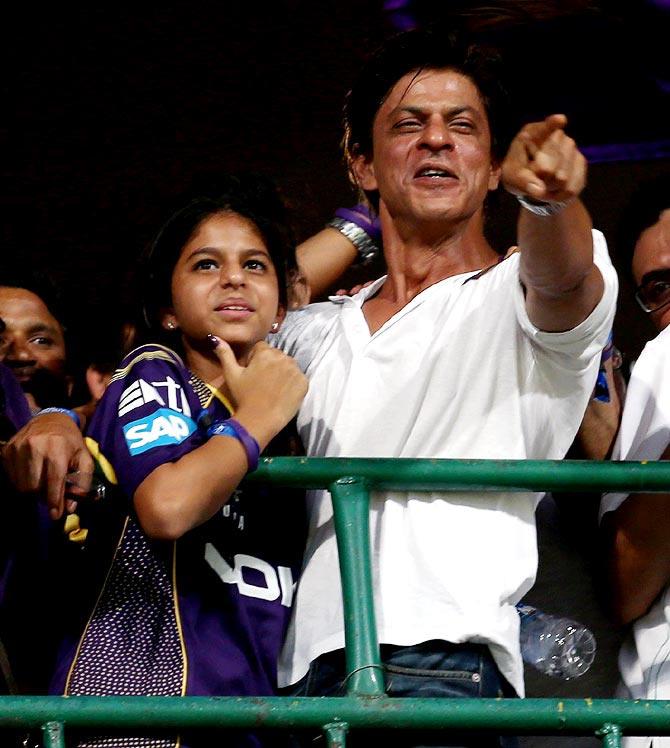 Image: Shah Rukh Khan and Suhana. Photograph: BCCI
SRK clutches his daughter as they celebrate a high point in one of the KKR matches.
Image: Shah Rukh Khan and Suhana. Photograph: BCCI
Just how adorable is this father-daughter moment here?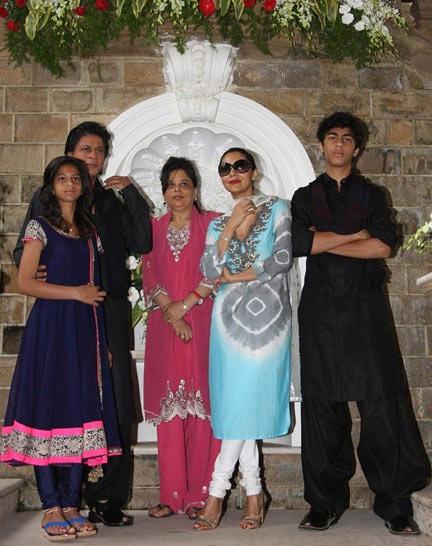 Image: Suhana, Shah Rukh, Shehnaz, Gauri and Aryan. Photograph: Abhijit Mhamunkar
While SRK prefers to greet his fans, who throng his Bandra residence on Eid, alone, he made an exception last year.

When he emerged from his palatial house, when Eid and the release day of his last film Chennai Express coincided, the King Khan was joined by his entire family -- wife Gauri, kids Suhana and Aryan, and sister Shehnaz.