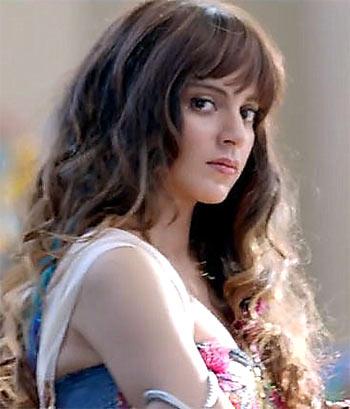 Looking at Kangana Ranaut's trendiest hairdos.
One of the most exciting things about Kangana Ranaut is her protean personality.
She's not just a fabulous actress but a fashion chameleon too.
Every time she's on screen, the 28-year-old appears delightfully different from the previous time.
And it's not just her roles, lingo and wardrobe that transforms but her hair too.
Believe it or not, there's more to her hairdos than those signature wild curls.
Caught the frothy promos of her upcoming rom-com Katti Batti opposite Imran Khan yet? We thought she looked rather chic in those Zooey Deschanel-inspired tousled waves and Olivia Wilde's Tron Legacy-reminiscent fierce bob.
According to reports, the actress will sport short hair for her other film, Rangoon.
We look at the various occasions the Queen star experimented with her hairstyle.


Krrish 3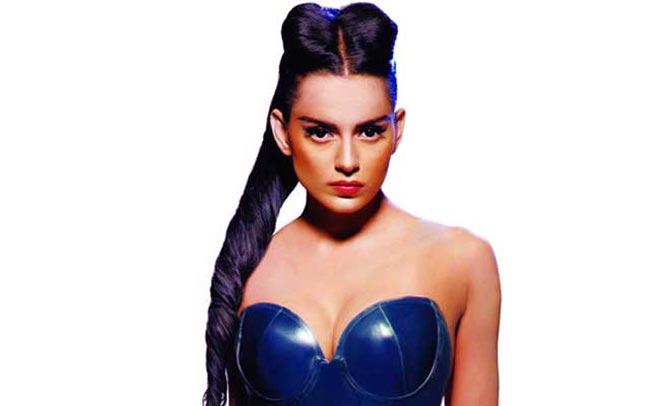 As the slinky mutant Kaya, Kangana not only slips into an ultra-tight bodysuit but also rocks a funky Nekomimi (Japanese for cat ears) braid.


Tanu Weds Manu Returns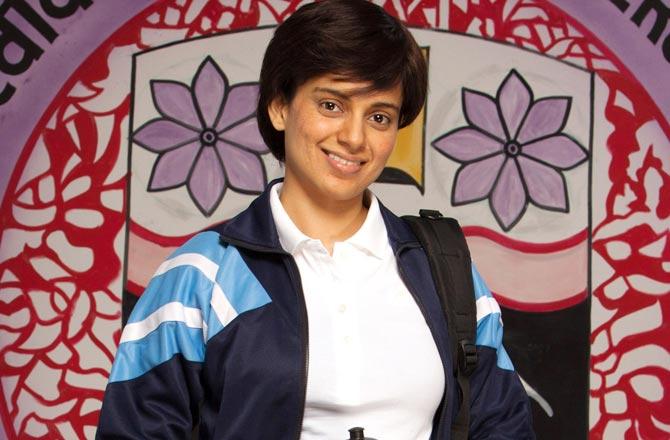 If Tanu sticks to Kangana's classic perm, her athletic doppelganger Datto looks visibly chuffed in her floppy boy's cut.


Tanu Weds Manu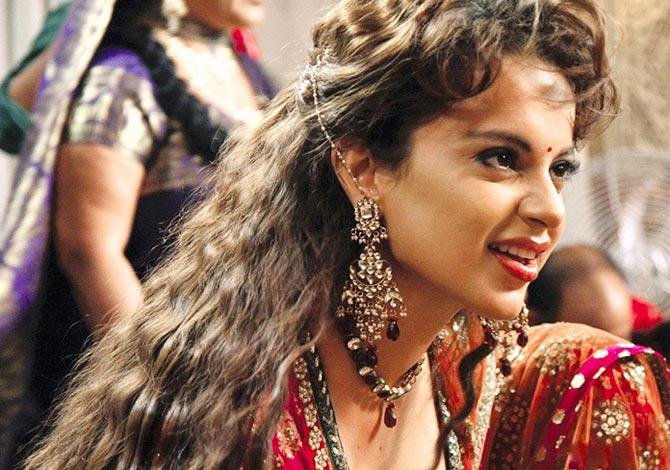 For its prequel, the actress let loose her spirally mane with a touch of 1980s style side bangs trifling her forehead.


No Problem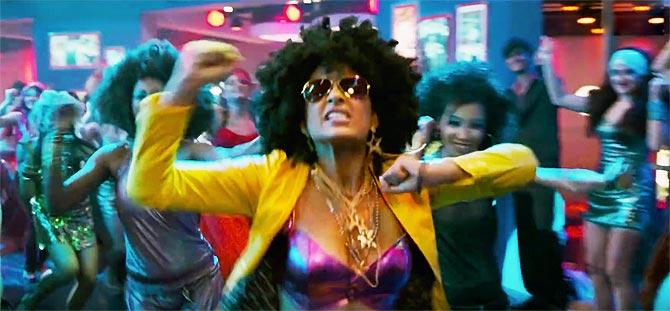 Kangana goes for the Boney M vibe flaunting a hip Afro and double the bling than the likes of Bappi Lahiri.


Tezz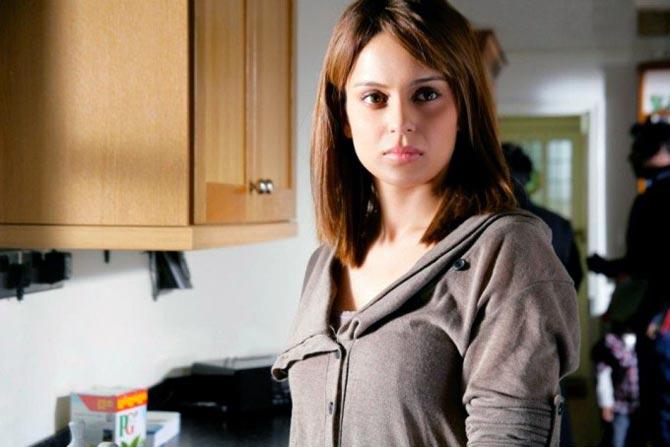 Before Kangana got big and decided she won't sign on random heroine roles even if it's opposite the coveted Khans, she played a British Indian wearing extra tinted hair in bangs.


Once Upon A Time In Mumbaai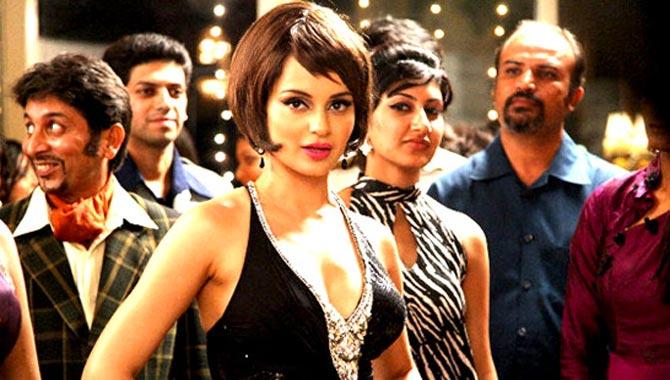 Playing a top actress in the 1970s offered the actress abundant opportunity to dabble with glamorous looks of that era. Be it a cute bob, oversized bouffant or high ponytail, the OUATIM stunner doesn't disappoint.


Knock Out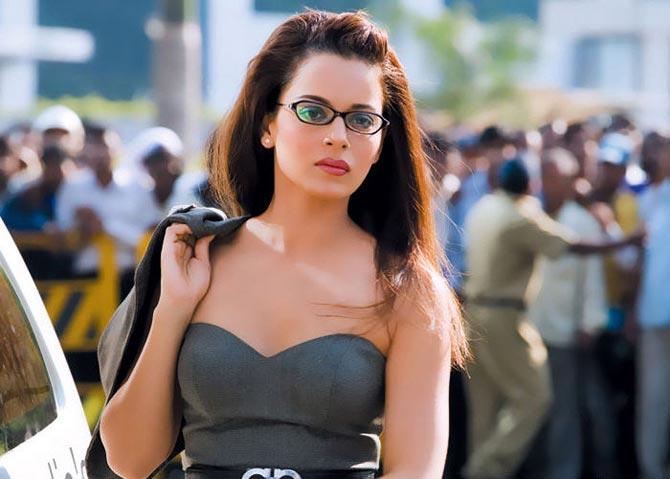 In this forgettable rehash of Hollywood hit Phone Booth, Kangana plays a serious (sic) TV reporter covering a hostage situation dressed in strapless suits, sexy stilettoes and slick, straight, salon-ready locks.


Life in a…Metro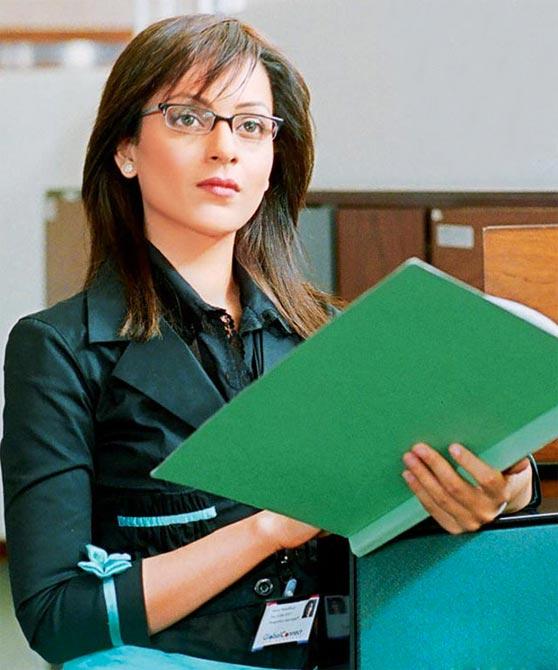 She fares much better as a bespectacled corporate executive, wearing her shoulder-length, feather-trimmed hair to perfection, in Anurag Basu's ensemble drama.


Queen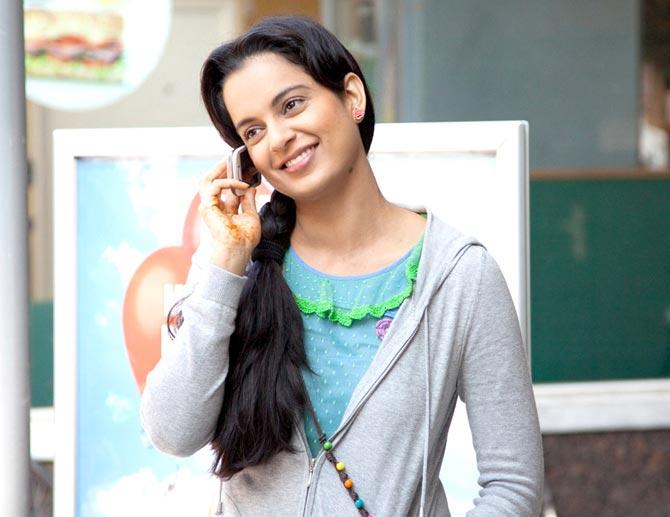 She's SO good at looking boring too.
Remember her oiled, plainly tied braids in Queen before she comes-of-age and gets things straight? Like literally.


Fashion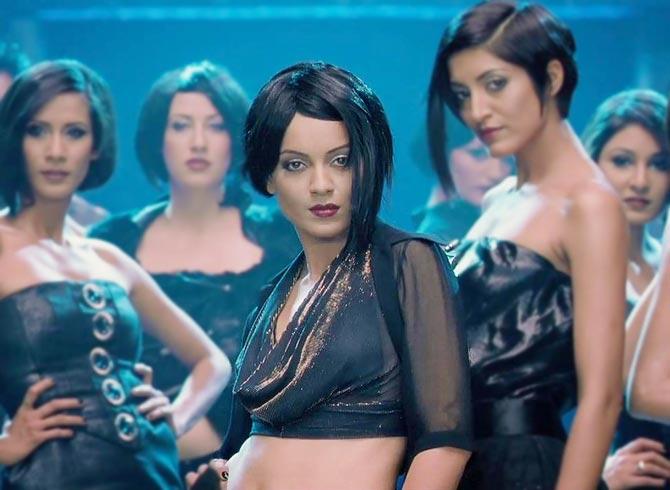 Though she wasn't the main lead in Madhur Bhandarkar's predictable tale of a supermodel's rise and fall, Kangana lend it heft with her compelling presence and edgy style.


Real life Rapunzel!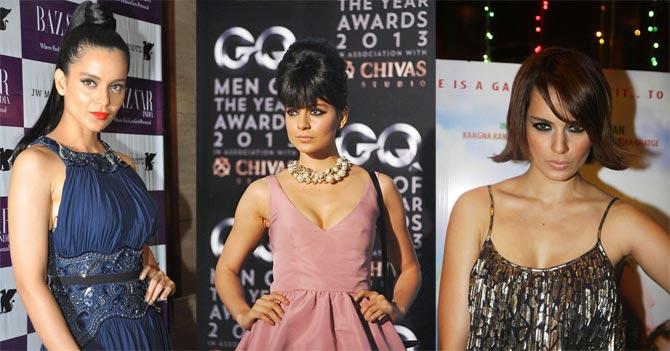 Even off screen, Kangana knows how to let her hair down (or up for that matter) in a manner most fashionable and curls free.
See.
Believe.