Can you guess who's claimed the top spot?

While opening its highest paid actors list to for global showbiz resulted in as many as three Bollywood star debuting in 2015, the actresses category remains largely unaffected.
Still dominated by Hollywood A-listers, the female list had just one new entry.
Also, the list has also kicked up the equal pay storm owing to its results -- while the highest paid actor (Robert Downey Jr) banked $80 million, his female counterpart (more on her below!) had to make do with $52 million.
Take a look at the list starting with Kristen Stewart at number ten:

Kristen Stewart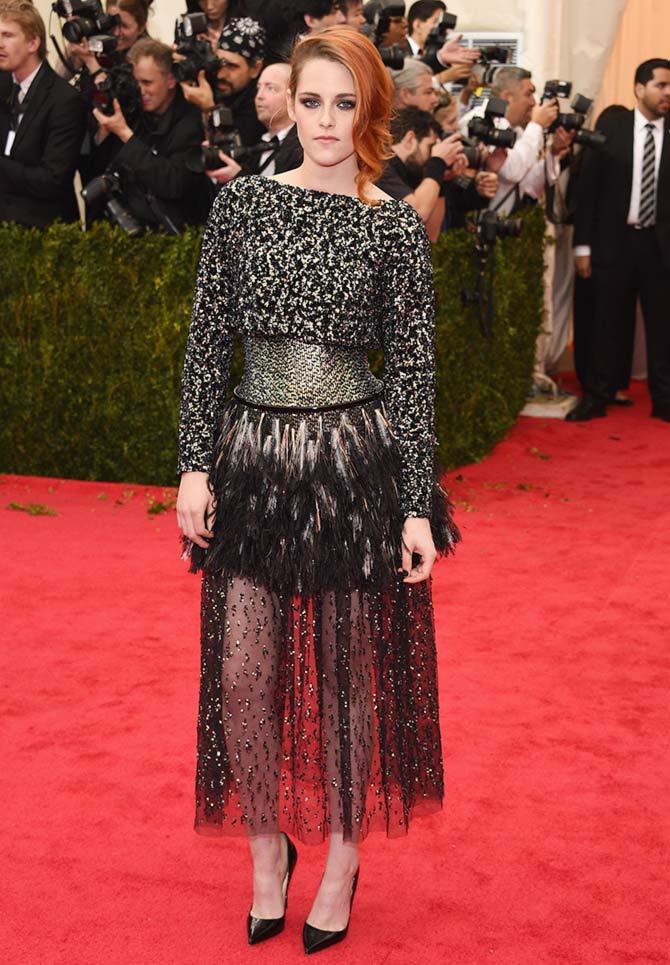 Photograph:

Larry Busacca/Getty Images
Eager to prove her acting prowess outside of her turns in the Twilight series, Stewart has starred in interesting projects like The Clouds of Sils Maria and Julianne Moore starrer Still Alice.
She has banked $8 million this year, largely owing to her Chanel deal, and figures at number ten on this list.


Anne Hathaway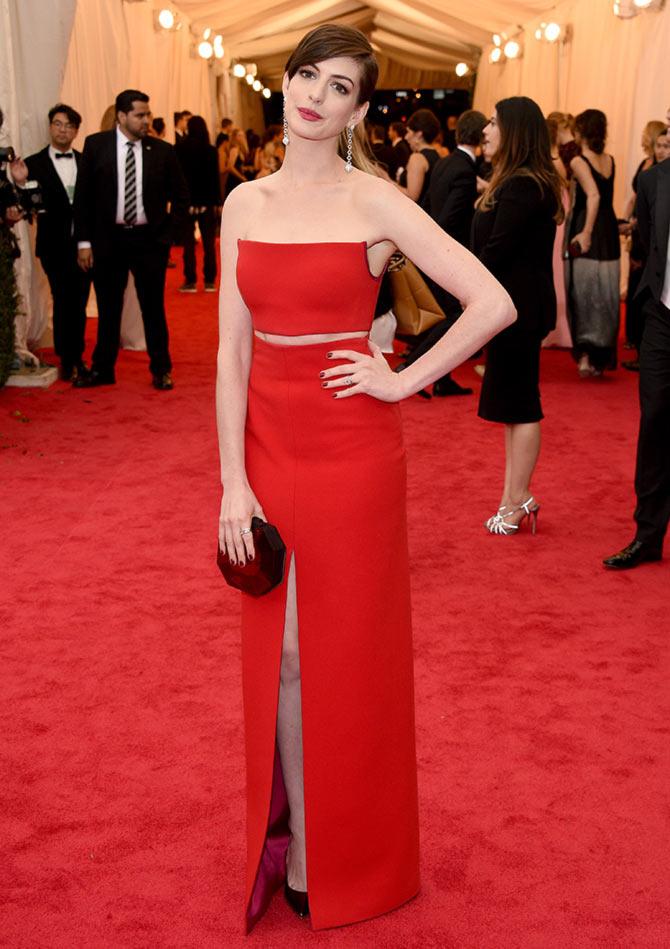 Photograph:

Larry Busacca/Getty Images
All set to star in Tim Burton's 2016 sequel to Alice in Wonderland, Les Miserables star Anne Hathaway is at number nine with $12 million in earnings.

Reese Witherspoon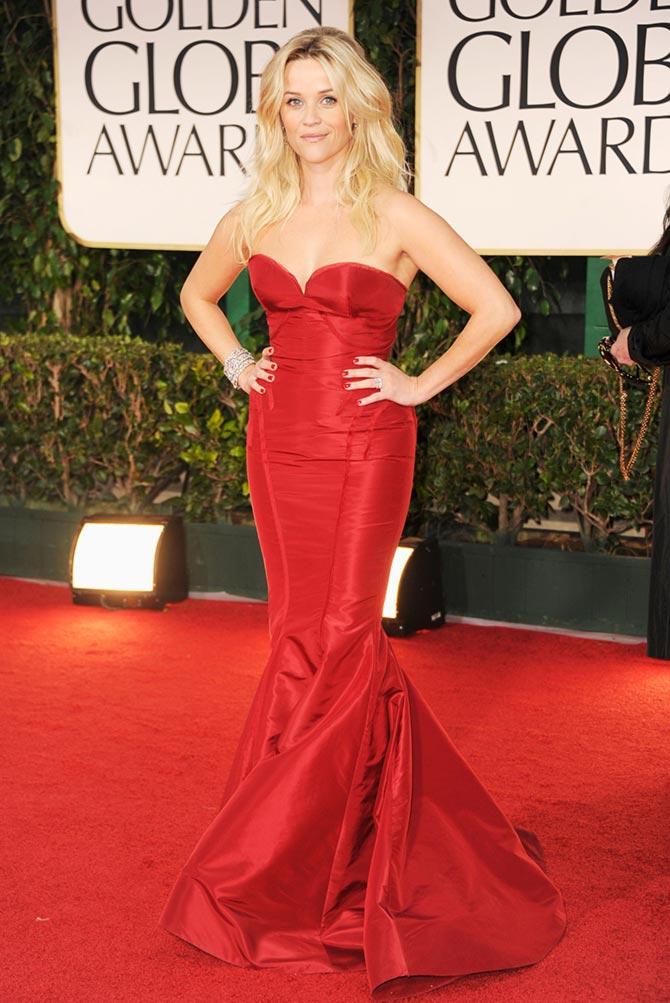 Photograph:

Frazer Harrison/Getty Images
Reportedly frustrated with the dearth of meaty roles for actresses in Hollywood, Witherspoon set out to make some on her own through her new production company.
The actress has tasted box office success with Gone Girl and the acclaimed Wild, which she also starred in.
She holds up good at number eight with $15 million in the bank.
Angelina Jolie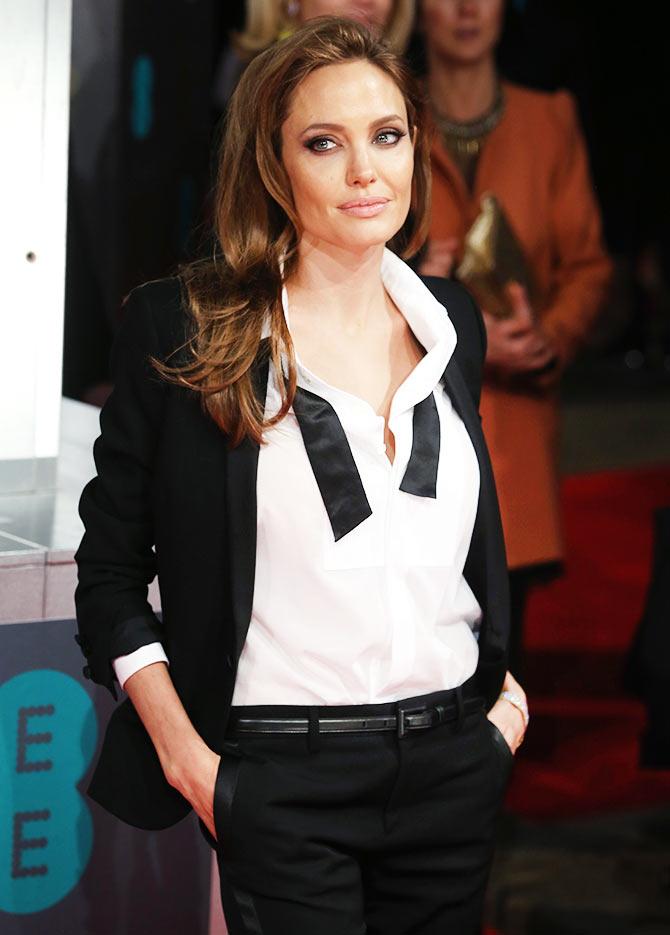 Photograph:

Chris Jackson/Getty Images
Angelina Jolie figures at number six with $15 million in earnings this past year.

The mum of six has been spending a lot of time behind the camera, currently working on By The Sea in collaboration with husband Brad Pitt.
Julia Roberts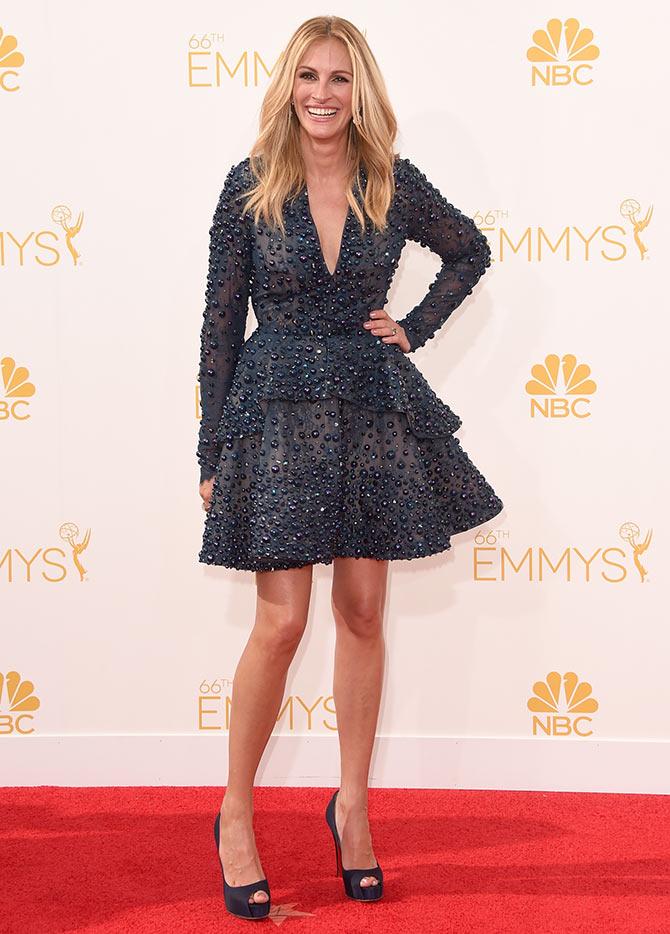 Photograph:

Jason Merritt/Getty Images
She may no longer hold court as a surefire profitable star but lucrative endorsement deals are aplenty in this Academy award winner's kitty including Givenchy.
Roberts made a cool $16 million in 2014-15, putting her on number six.
Jennifer Aniston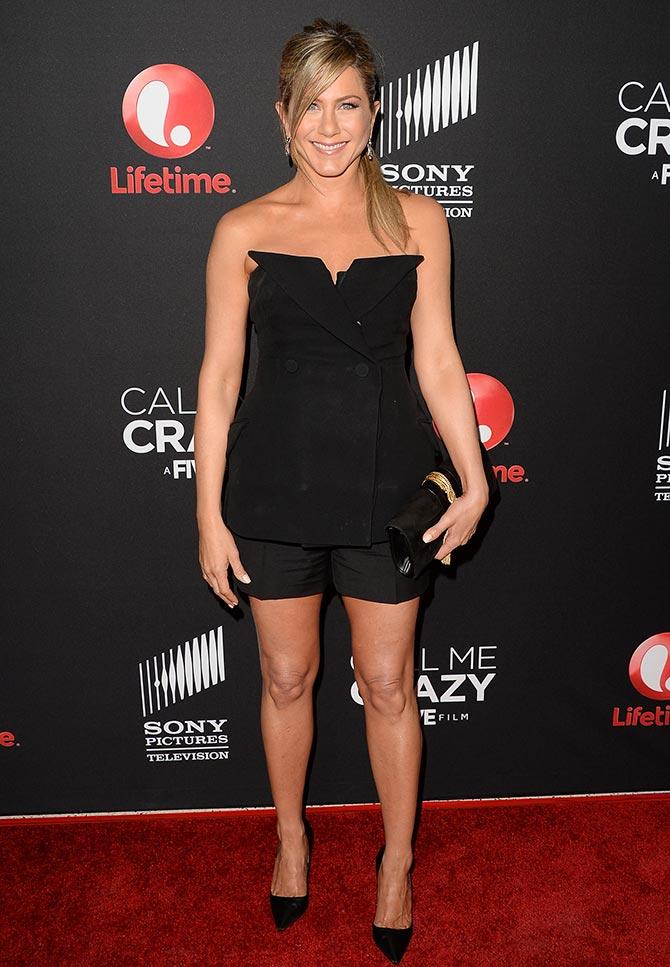 Photograph:

Jason Merritt/Getty Images
Newly married Jennifer Aniston figures at number five with $16.5 million in the bank mostly from endorsement deals.
The last two films that release last year -- Cake and Horrible Bosses 2 -- made a combined $108 million at the box office.
Fan Bingbing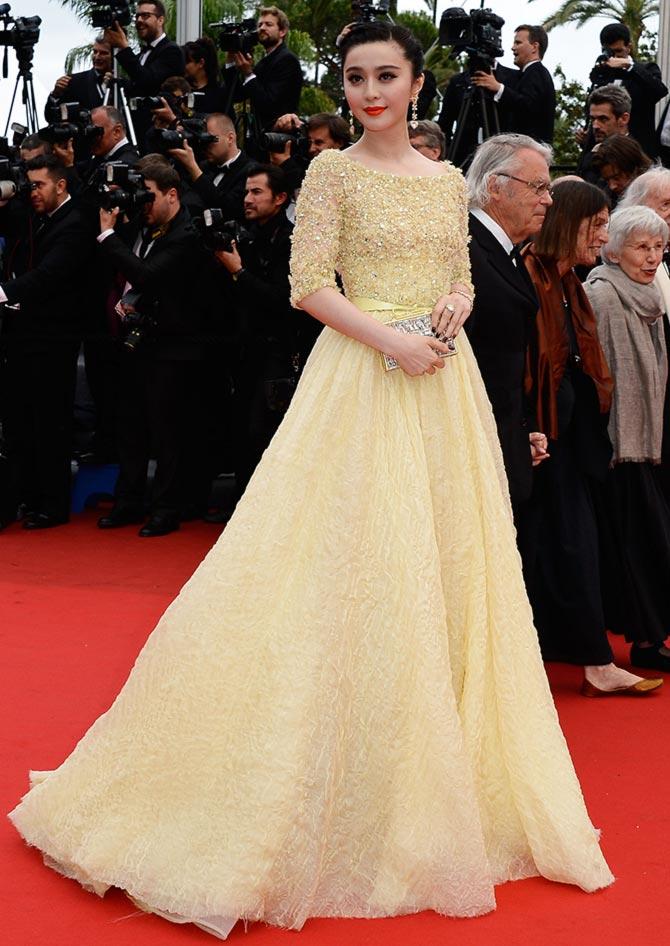 Photograph:

Pascal Le Segretain/Getty Images
Chinese actress Fan Bingbing is known in the US for her turn in X-Men: Days of Future Past.

She has earned most of her pay from hits like The White-Haired Witch of Lunar Kingdom and endorsements with Chopard and L'Oreal.
Secured the fourth spot on this list with $21 million in the bank in the past year, Bingbing also happens to be the only non-American on this list.
Melissa Mccarthy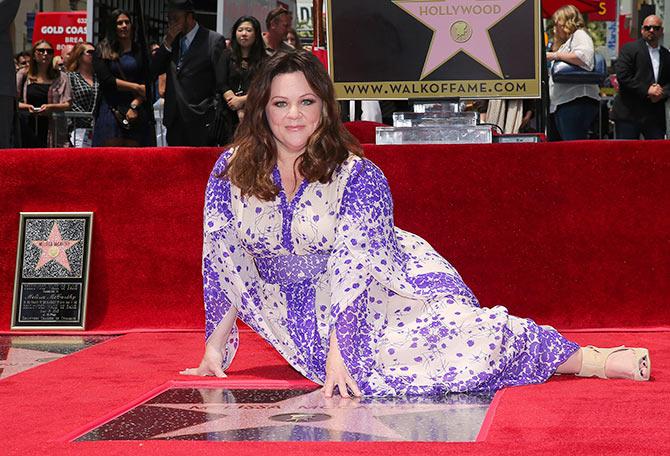 Photograph:

Mark Davis/Getty Images
Comedy queen Melissa McCarthy has proved her mettle at the box office by single handedly carrying films like Spy and Tammy to box office glory.
Now prepping for her own clothing line, the actress claims the third spot on this list with $23 million in paycheck.
Scarlett Johansson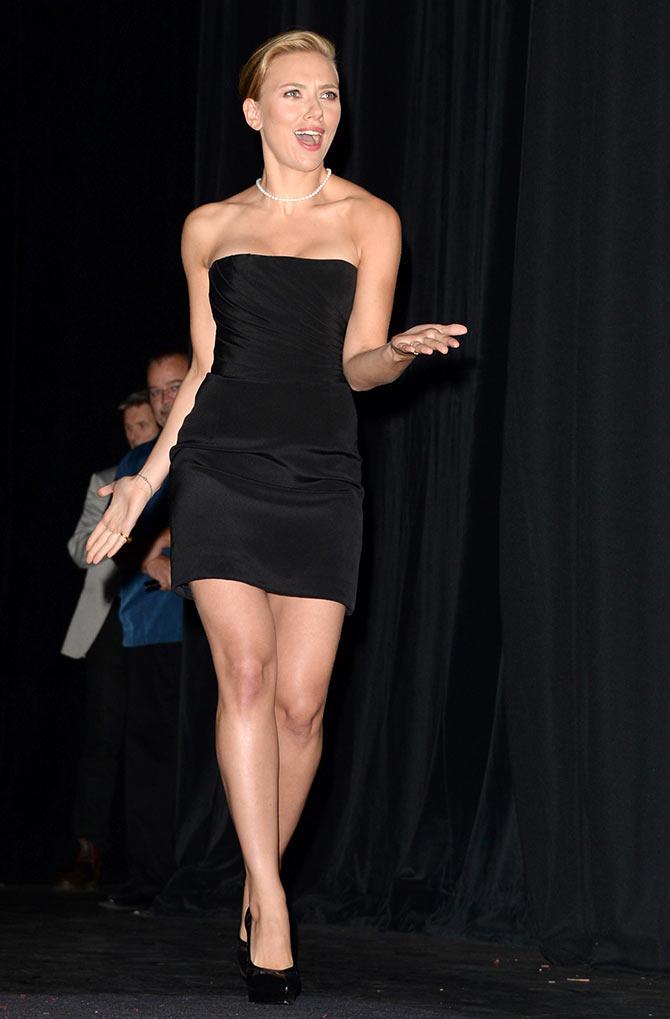 Photograph:

Jason Merritt/Getty Images
Earning her big bucks from hits like Avengers: Age of Ultron and Lucy, ScarJo now commands a salary that is upwards of $10 million.

Further buoyed by her endorsement deals with the likes of Dolce and Gabbana, the actress figures at number two with $35.5 million in earnings.
Jennifer Lawrence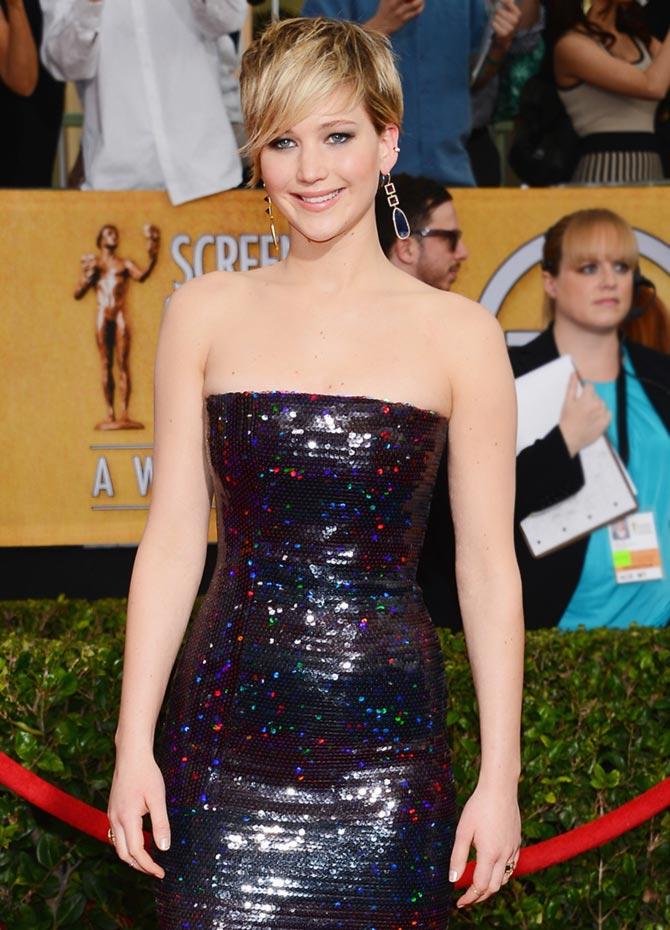 Photograph: Ethan Miller/Getty Images
Winning big with her Hunger Games role as Katniss Everdeen, Oscar winner Jennifer Lawrence has also benefitted immensely from her lucrative deal with Dior.

She tops the list with $52 million in earnings for the year 2014-15.