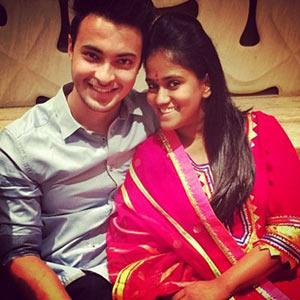 Salman Khan's sister Arpita (left) is set to get married on November 18 in Hyderabad, and everyone seems to be invited!
Even Prime Minister Narendra Modi.
BJP sources, however, dismiss reports of the PM's attendance at the wedding.
"The Prime Minister has to look at his schedule," says a source. "There is also the security issue. How can the Prime Minister attend a wedding that is likely to have gate-crashers because of superstar Salman's presence?"
When we asked Shatrughan Sinha about the PM's plans, he replied, "Firstly, I am not a spokesperson for either the Prime Minister or the party. Having said that, I'd like to add that it would be nice to see Mr Modi take some time off for this wedding, as Salman and his family seem very fond of him."
Shatrughan Sinha confirms his own presence at the wedding.
The guest list also includes Katrina Kaif, Aamir Khan and Kiran Rao, Karan Johar, Sajid Nadiadwala, David Dhawan and his sons Varun and Rohit Dhawan, Hema Malini and Dharmendra. Chiranjeevi and his son Ram Charan Teja will also attend the wedding.
Contrary to reports, Shah Rukh Khan and the Bachchans have not confirmed their presence yet.
Says a source close to the family, "Shah Rukh and his wife Gauri are very fond of Arpita. For her sake, Salman's family will walk that extra mile."