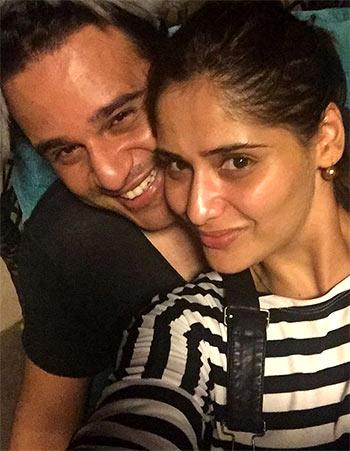 'Obviously, I like Comedy Nights Live because of Krushna. I like Kapil's show too. It's good but not mind-blowing.'
Aarti Singh returns to television.
Actress Aarti Singh has the best things to say about her brother Krushna Abhishek, but at the same time, she's ready to work in his rival Kapil Sharma's show if she gets a good role.
The actress, who has been seen in serials like Mayka, Parichay, Uttaran, Grahasti, Thoda Hai Thode Ki Zarurat Hai, Comedy Classes and recently Comedy Nights Bachao, will make a comeback with Waaris, which will premiere on &TV on May 16, at 7pm.
She tells Rediff.com contributor Rajul Hegde about her show, and why Krushna will never see a downfall in his life.
You did comedy as well. Did you ever ask your brother Krushna for a full-fledged role in his shows, Comedy Nights Bachao and Comedy Nights Live?
Comedy runs in my blood.
I did Comedy Nights Bachao and got a lot of appreciation for Roasting my brother. I did Comedy Classes too. But I don't think people would want to see Aarti when they have comedians like Bharti Singh and Krushna.
Comedy Nights Live is a new show, and a big challenge, so I think it's right for them to cast the best comedians. And I have never asked him to give me a role. I want to get work on my merit.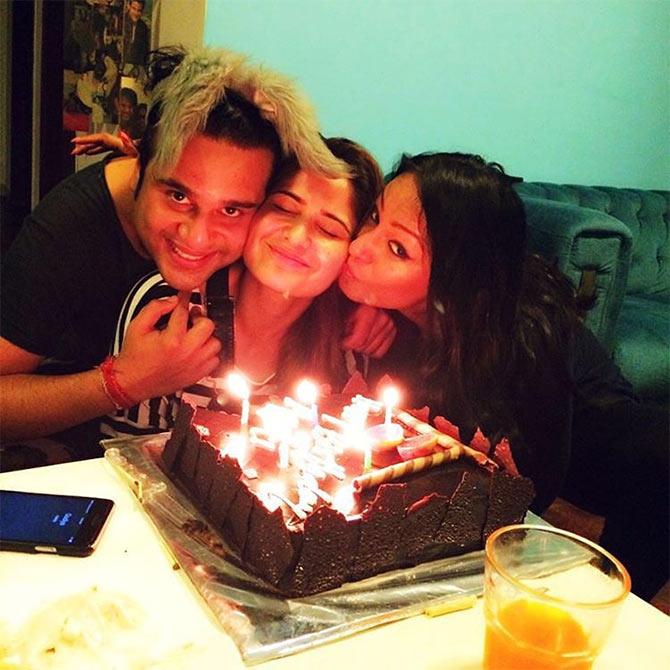 Image: Aarti with Krushna Abhishek and wife Kashmera Shah. Photograph: Aarti Singh/ Instagram
How do you look at the competition between Krushna and Kapil Sharma?
Kapil left the show for the reasons best know to him but I am happy that Krushna got to do another show.
Krushna is not a comedian, he is an actor. He is a good performer and dancer, looks good, and is a complete package. He has reached a different level after Comedy Live.
Kapil is good at work. I want his show to be a hit. But I want my brother's show to become a superhit and get more success.
What do you think of both the shows?
Obviously, I like Comedy Nights Live because of Krushna.
I like his sister character in the show; she is so cute!
I like Kapil's show too. It's good but not mind-blowing. I hope they do well.
Would you work in Kapil's show if you were offered a role?
Why not?
I am proud to be Krushna's sister but apart from being his sister, I am an actor too.
How do you see your brother Krushna's journey?
Krushna is very hard working. He must have done 40 Bhojpuri films. He is the Shahid Kapoor of Bhojpuri films.
He has worked in B and C grade films too. This guy has worked so hard in life that he has done double shifts but he has never lost his focus because he believed in his talent. Success did not affect his head because he has struggled a lot in life.
I can sit at home for two years without work because I know I have a brother who will take care of me. But who is there for him?
The kind of person he is, he will never see a downfall. He has a lot of patience.
Recently, you broke up with your actor boyfriend Ayaz Khan of three years.

I am vocal about my relationship because I am an honest person. People expect me to be careful because I come from a known family. But I am fine with talking about my relationship.
When you break up, it hurts but you move on. I am waiting to be in love again.
I have learnt to be vocal about my relationship because of my bhabhi Kashmera (Shah). I have lived with my brother and bhabhi for five years. She is an honest and straightforward person.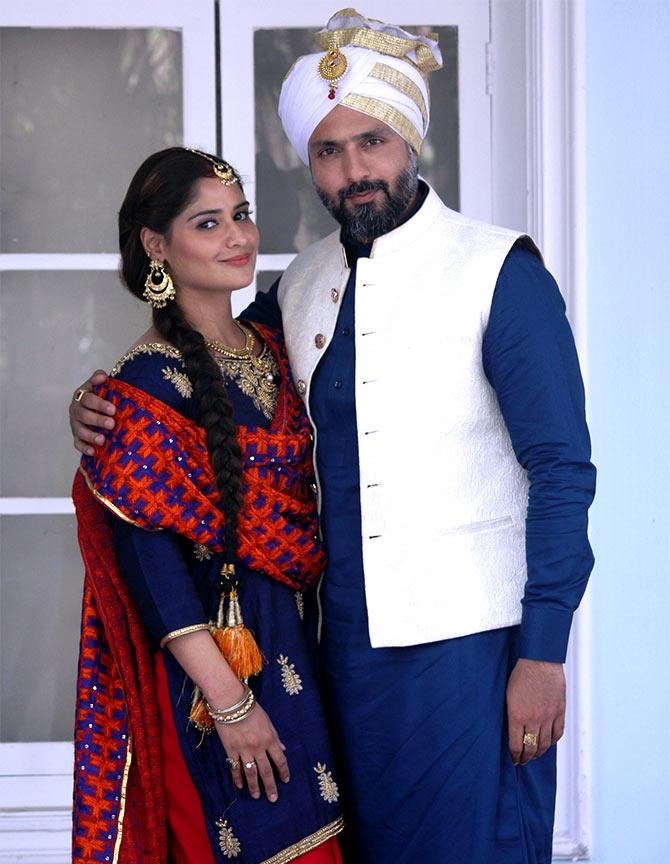 Image: Aarti with Iqbal Khan in Waaris
You are back to fiction after a year?
I was stuck in a bhabhi role for a while and it's a big relief to come back as a lead in Waaris. I was appreciated for my role as a bhabhi in Parichay but at the end of the day, it was a character role. I played a bhabhi again in Uttaran too.
I had put on a lot of weight during that time, so after the show, I decided to reduce my weight and wait for a good role.
When people offered me similar roles I would say no. I wanted to play only a lead role.
What is Waaris about?
My character Amba is a boisterous Punjabi lady. She is a good mother, wife and daughter-in-law. But she raises her youngest daughter as a son due to adverse conditions.
Did you ever think of participating in a reality show?
I would have loved to, because I am a very entertaining person, but I never got any offer. I want to do a dance reality show because I love dancing.