Photographer G Venket Ram brought celebrated artist Raja Ravi Varma's paintings to life for his 2020 calendar.
Eleven personalities, including actors and dancers, turned models for the lensman, and dressed up like the muses of Varma's artistic works.
Shruti Haasan features twice in the calendar, and each look is breathtakingly beautiful.
The calendar is part of the Naam Charitable Trust's fund-raiser and 10th anniversary celebrations. The trust was started by actor-director Suhasini Maniratnam, and it empowers single women from underserved segments of society.
(Please click on the images for a full-screen resolution)
Samantha Akkineni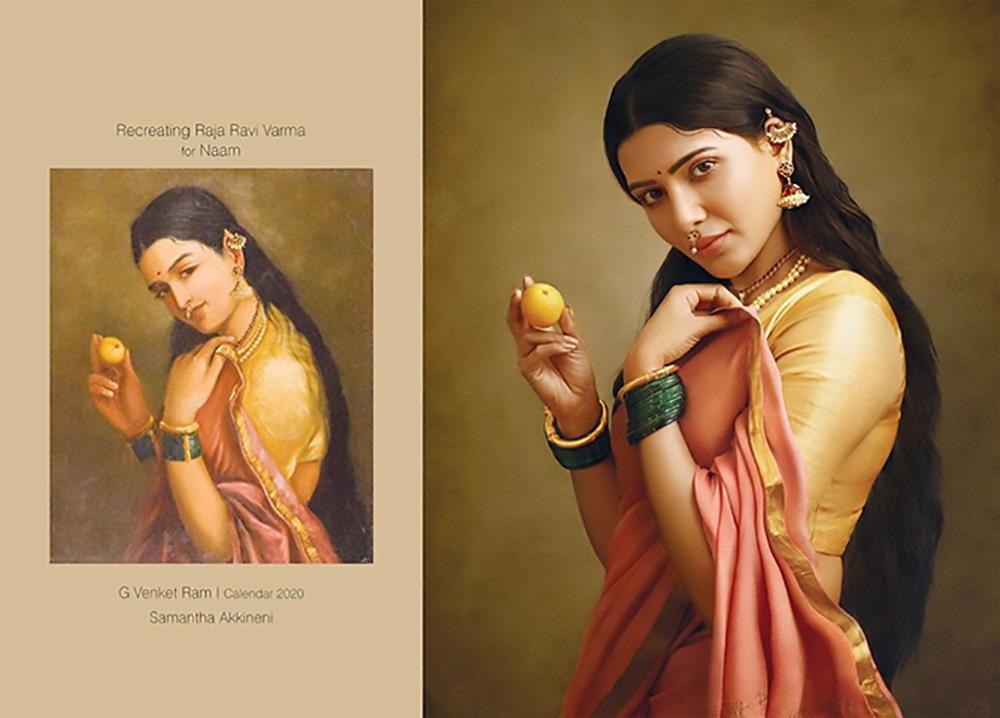 An expectant mother holding a fruit symbolic of a new life.
Shruti Haasan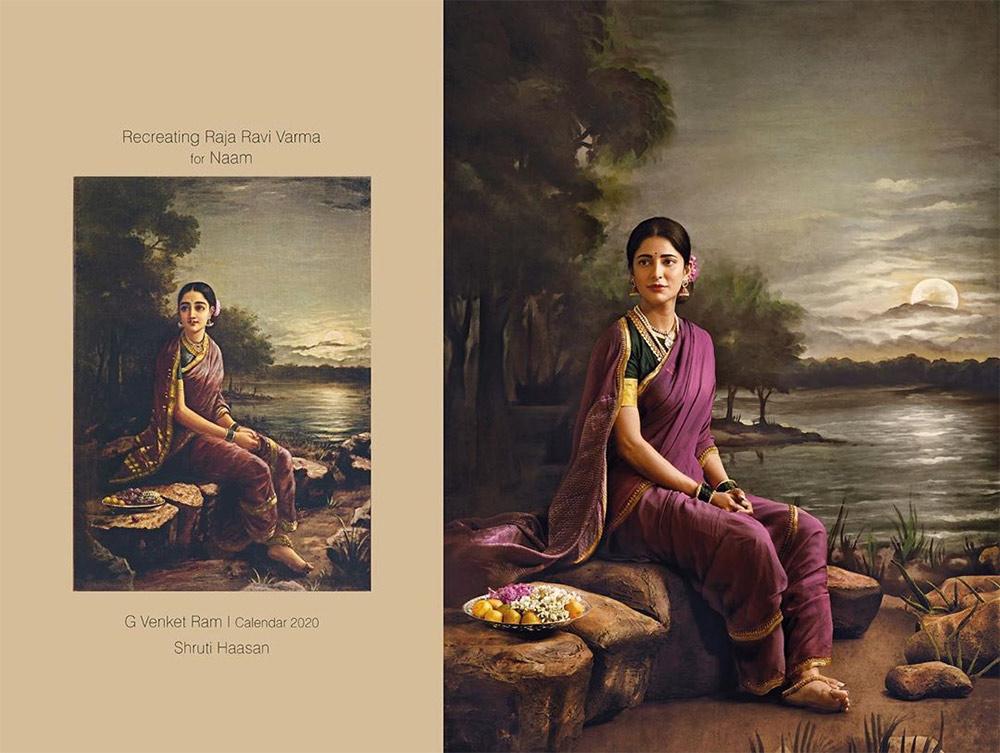 Aishwarya Rajesh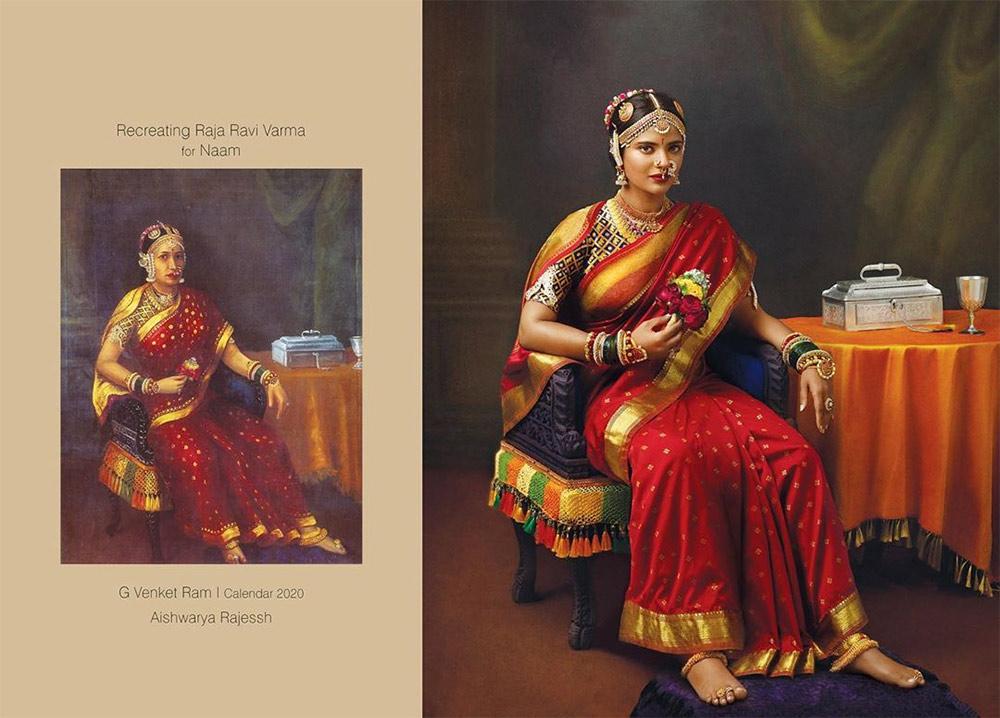 Portrait of a high-minded woman, the Rani of Pudukottai.
Shobana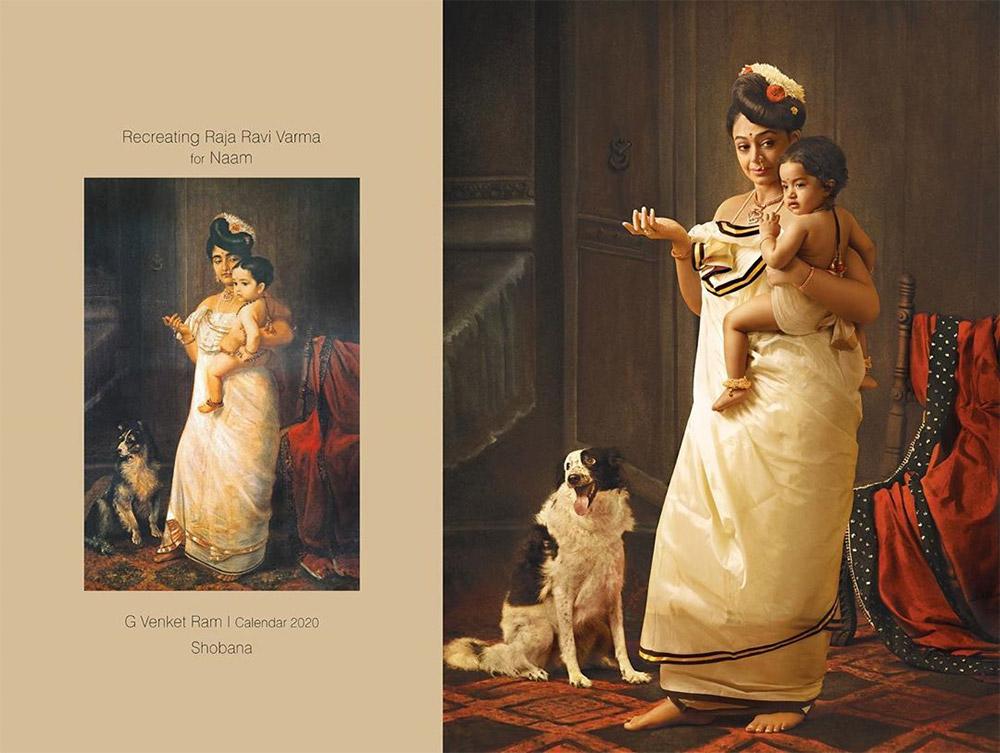 'There comes papa' portrait of Ravi Varma's daughter Mahaprabha.
Ramya Krishnan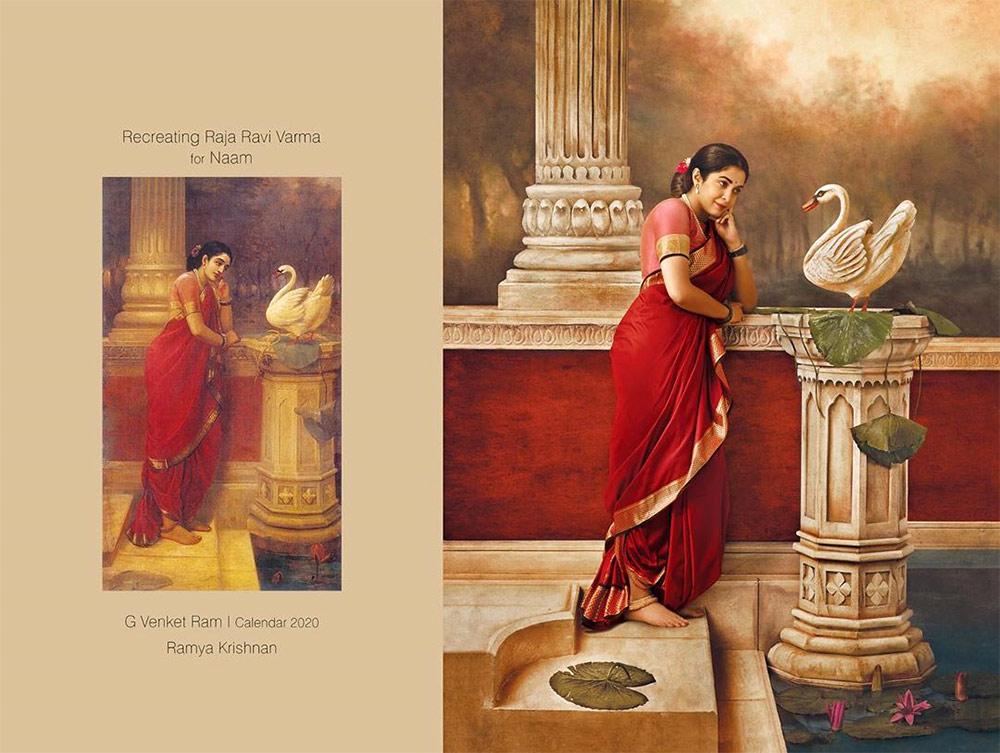 Damayanti listens in rapt attention to the tales of Nala from the swan.
Shruti Haasan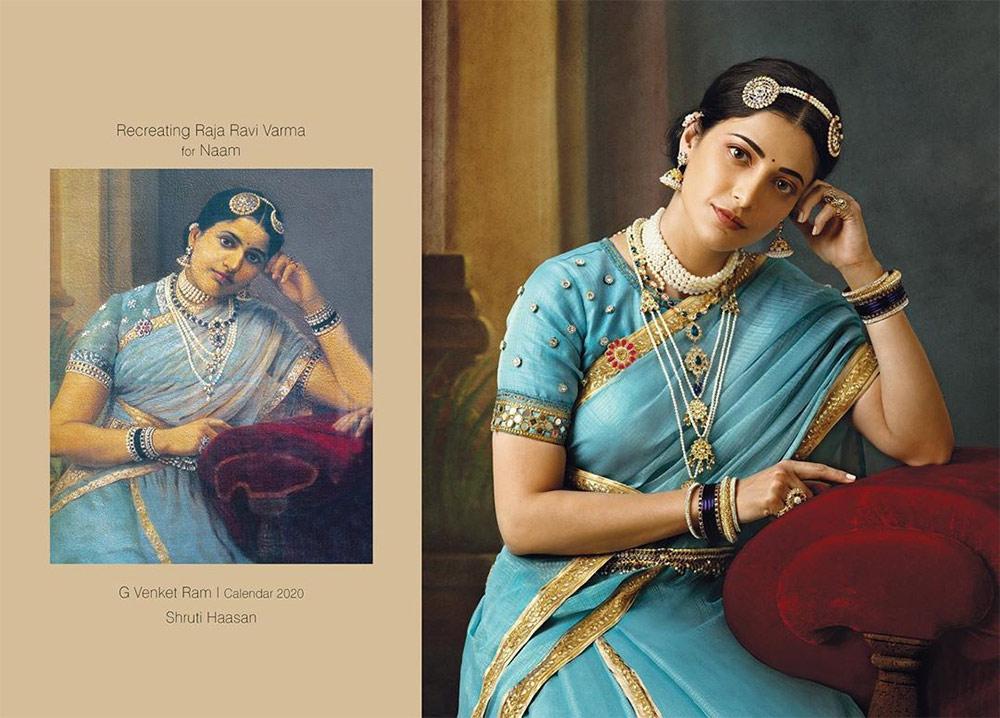 Portrait of Rani of Kurupam.
Priyadarshini Govind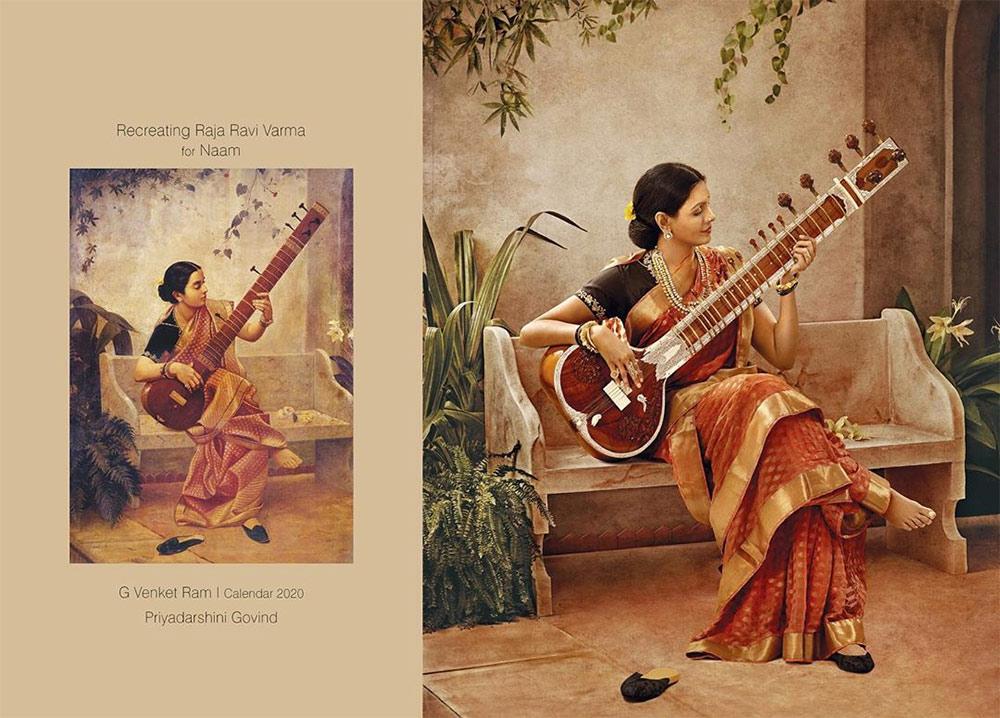 Kadambari, portrait of a modern, intellectual Bengali lady.
Nadia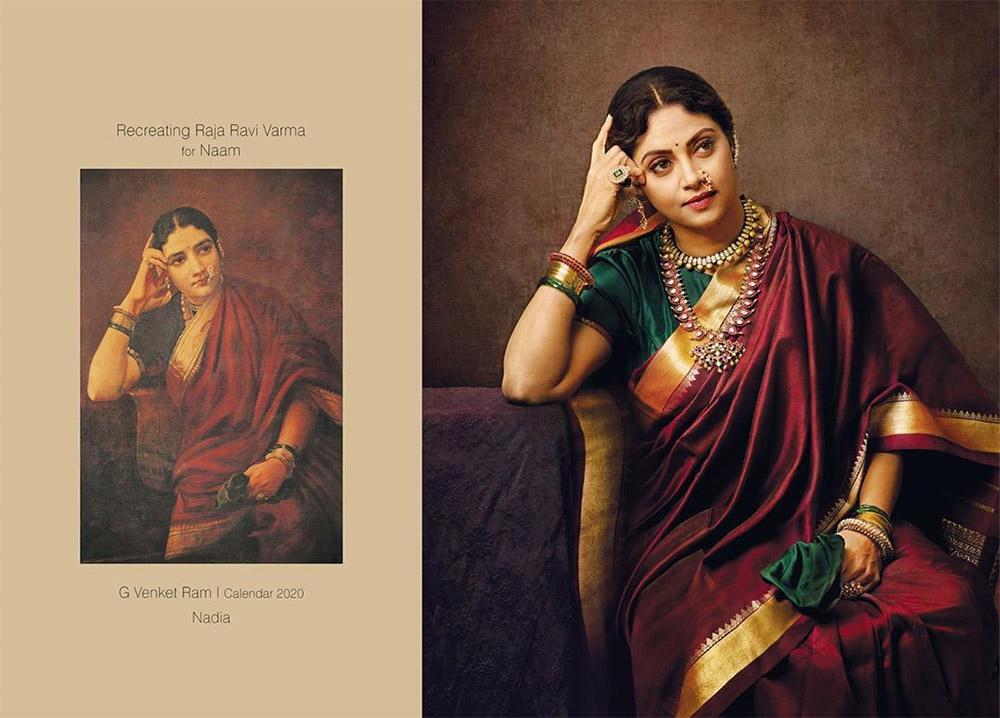 This painting reflects the private lives of women from different social backgrounds.
Khushboo Sundar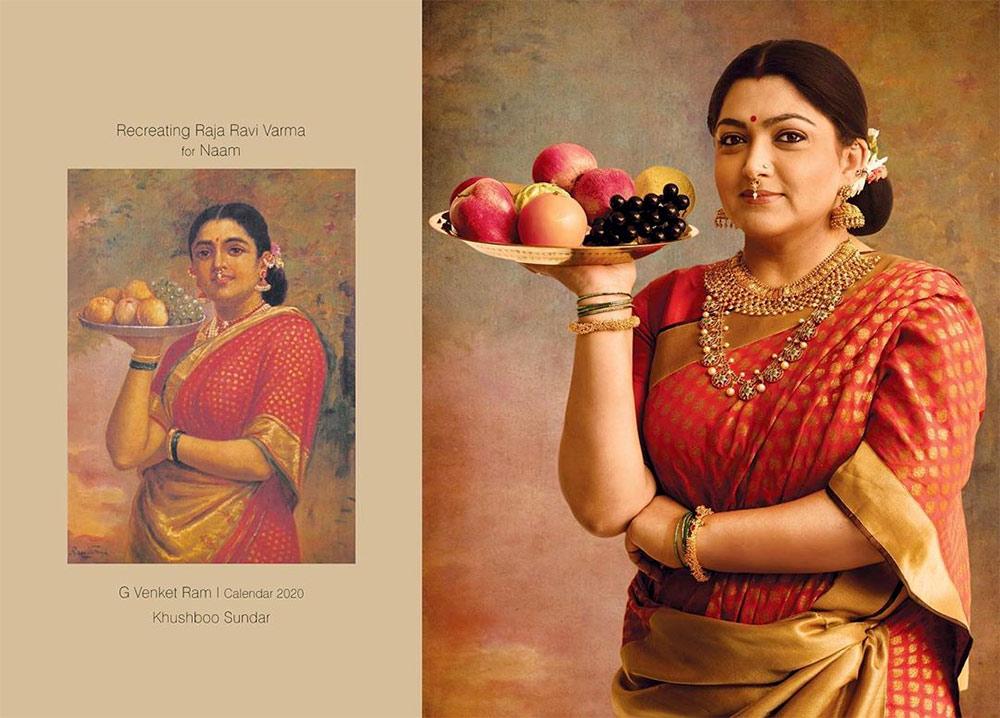 Portrait of a Maharashtrian lady after a temple visit.
Lissy Lakshmi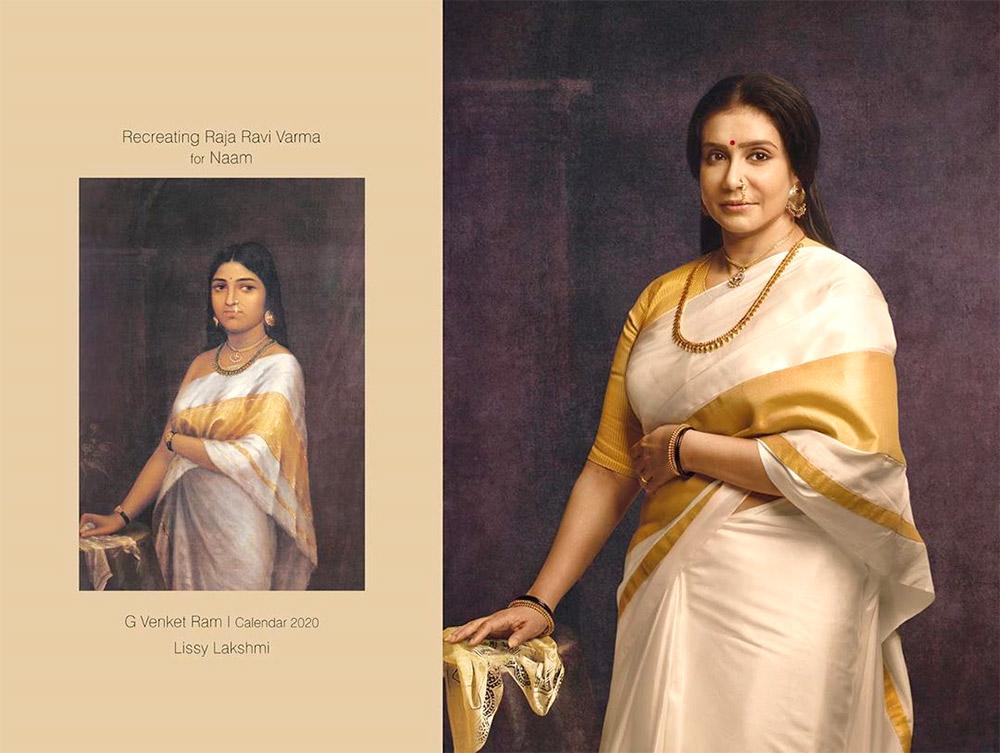 Portrait of a royal woman from Kerala, inspired by Ravi Varma's style.
Lakshmi Manchu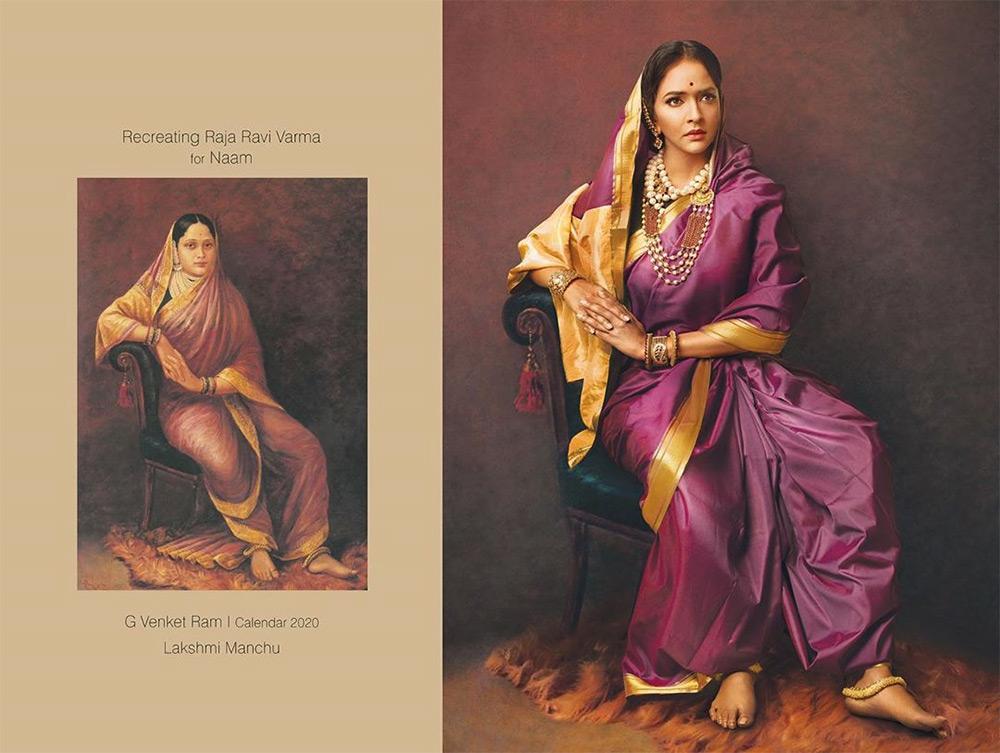 Portrait of Rani Chimnabai, one after whom Lakshmi Vilas palace in Tanjore is named.
Chamundeshwari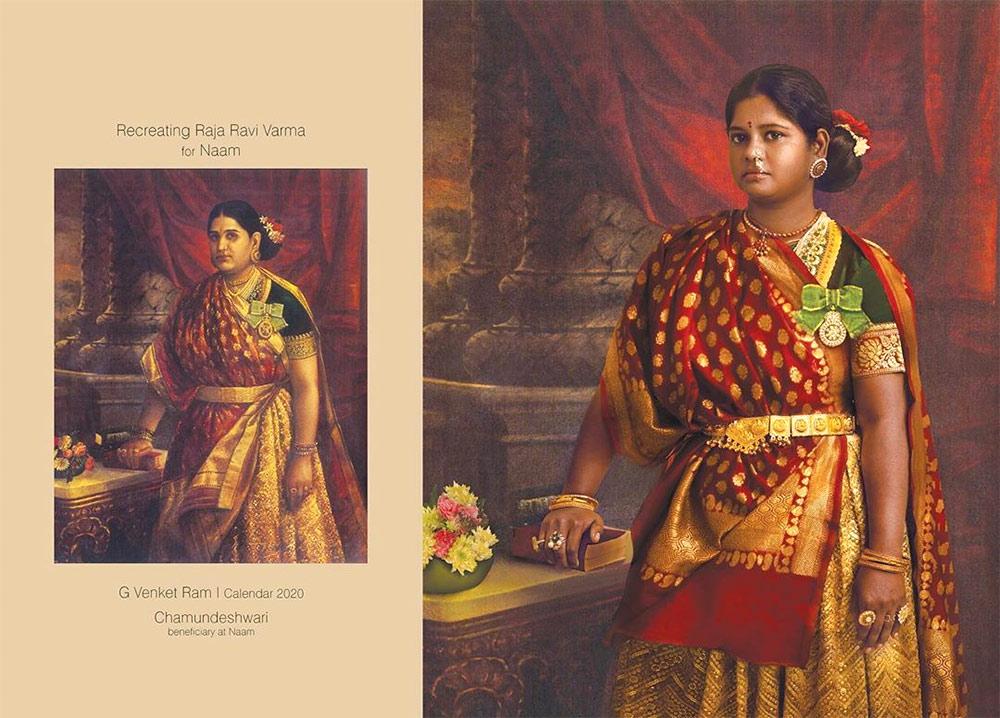 Portrait of Maharani Lakshmi Bayi, who became the senior rani of Travancore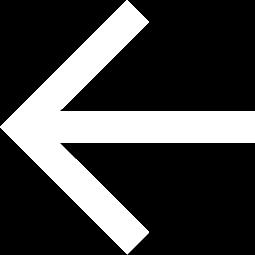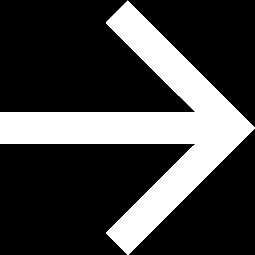 X
Photography: G Venket Ram
Naam Suhasini Hasan
Post-production: Disha Shah
Styling: Amritha ram Fashion Designer
Make-up & Hair: Prakatwork
Samanta Akkineni's Make-up & Hair: Sadhna Singh & Koduru Amarnath
Nadia's Make-up & Hair: Samantha Jagan
Calendar Design: Padmaja Venket Ram
Jewellery Courtesy: Prince Jewellery Joseph Prince
Event PR: GlassBox Supriya Sonali Kuruvilla
Launch: The Folly, Amethyst
#naamct #gvenketram #gvenketramphotography #recreatingrajaravivarma #gappigopi