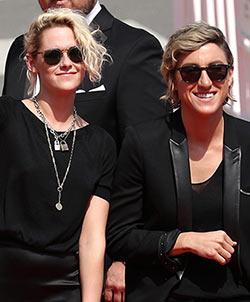 The latest Hollywood updates.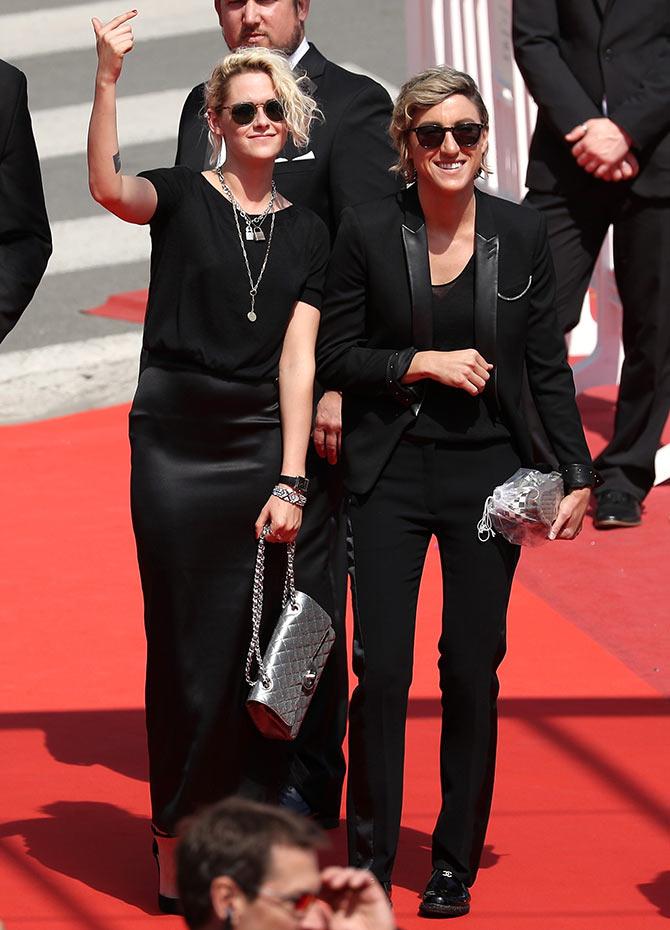 IMAGE: Kristen Stewart and Alicia Cargile at the 69th Annual Cannes Film Festival. Photograph: Andreas Rentz / Getty Staff
Twilight actress Kristen Stewart has reportedly proposed marriage to her partner Alicia Cargile.
The 26-year-old star recently asked Cargile, who is also her assistant, to marry her and she said yes, reported Aceshowbiz.
The couple, who has been dating for three years, reportedly wants a beach wedding.
While Stewart wants to wear 'a simple white Chanel gown', Cargile will wear a 'white Chanel tux,' according to sources.
In a recent interview, Stewart opened up about her love life with Cargile. 'Look how cute she is,' the Clouds of Sils Maria actress said, 'I love her so much.
'I would never talk about any of my relationships before, but once I started dating girls it seemed like there was an opportunity to represent something really positive,' she explained. 'I still want to protect my personal life, but I don't want to seem like I'm protecting the idea, so that does sort of feel like I owe something to people.'
***
Jennifer Lopez, Casper Smart part ways?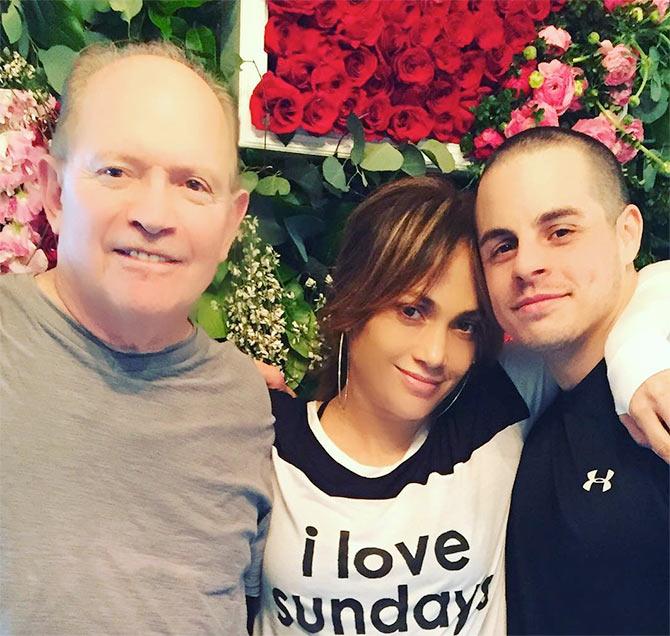 IMAGE: Jennifer Lopez with her father David Lopez and boyfriend Casper Smart. Photograph: Jennifer Lopez/Instagram
Songstress Jennifer Lopez and her boyfriend Casper Smart have reportedly called it quits.
They have been separated for a few weeks now but they remain good friends, reported People magazine.
'Jennifer and Casper have split. They have not been together for a few weeks,' a source said.
'It wasn't anything dramatic and they were on good terms -- it just came to a natural end. They will remain friends and they see each other, but they are not together. It was very amiable,' the insider said.
JLo, 47, was first romantically linked to 29-year-old Smart, her former backup dancer, in 2011 following her split from husband Marc Anthony. They have been in an on-and-off relationship since then.