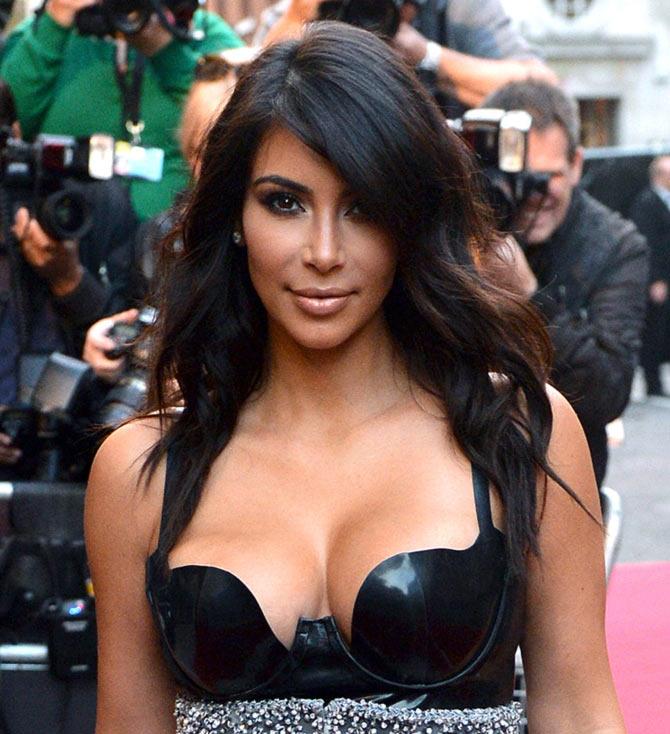 Kim Kardashian's trip to Paris turned unpleasant when she was held at gunpoint at her residence on October 2.
The frightening incident took place while she was in the city for the Paris Fashion Week, reports E! Online.
According to the reality star's spokesperson, 'Kim Kardashian West was held up at gunpoint inside her Paris hotel room this evening by two armed masked men dressed as police officers. She is badly shaken but physically unharmed.'
The news comes shortly after her hubby Kanye West suddenly ended his concert at the Meadows Music and Arts Festival in Queens, New York.
According to a concertgoer, West learned of a 'family emergency' in the middle of performing Heartless at a concert and left the stage.
The venue later posted on social media with the message, 'Due to an emergency, Kanye West had to end his performance early. Please get home safely.'
Reportedly, Kris Jenner, Kendall Jenner and Kourtney Kardashian were also in Paris for the fashion week.
The momager told about the 35-year-old Kardashian, 'She will be OK.'
Kylie Jenner and Khloe Kardashian were both in the US when the incident occurred.
A source reportedly said, 'There's a lot happening right now to make sure everyone is safe.'
On a related note, some hours after the incident, Kim documented her day on Snapchat, where she spoke about her full day of activities between an event at the Yeezy showroom, watching the Balenciaga fashion show and having dinner with friends.
Photograph: Anthony Harvey/Getty Images