'I believe love is life and passion.'
All that, and much more!
Katrina Kaif gave a lot of love gyaan at the trailer launch of her new film, Fitoor, in Mumbai.
We caught all the action:
"It really helps when you believe in love. I believe love is life and passion," Katrina told the media.
"I hope people see me as a die-hard romantic after the film. That's the intention. We are all die-hard romantics; I'm definitely one," she added.
Katrina firmly believes in the film's tagline, Yeh Ishq Nahin Aasaan (love is not easy).
"A truer line has not been said," she said. "It's just not easy. But even then, love can be the most beautiful thing. That's why so many movies are made on love."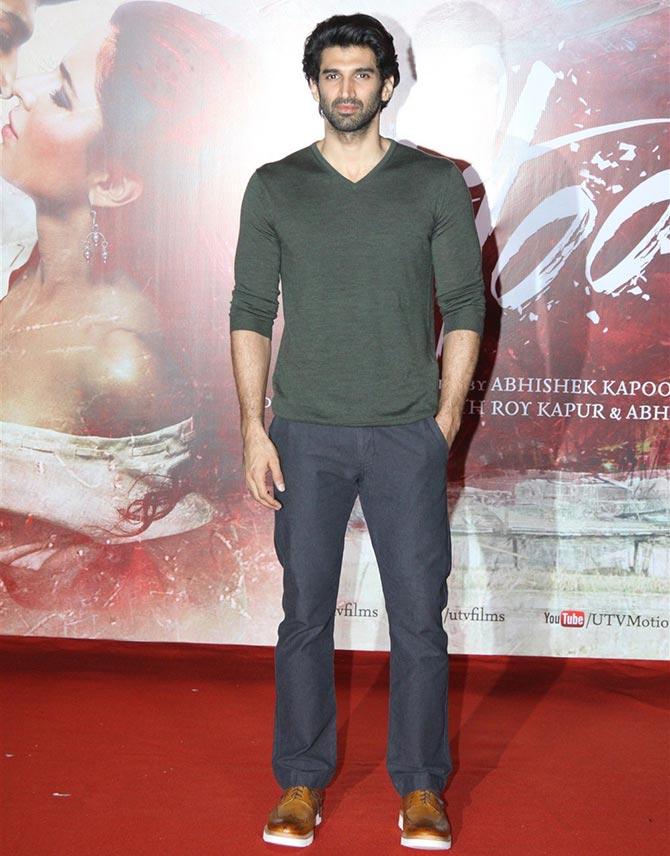 Fitoor releases just before Valentine's Day -- on February 12 -- so Katrina was asked about her plans for the day.
Her co-star Aditya Roy Kapoor hoped to dole her out of the situation by answering, "Katrina will be promoting the film with me."
But of course, Kat doesn't need any help.
"I'll be gone from your life by February 14! On February 12, I will be saying, it's nice to know you, bye bye. I'll be gone from your life! I hope we'll be happy in our own spaces," she said, with a laugh.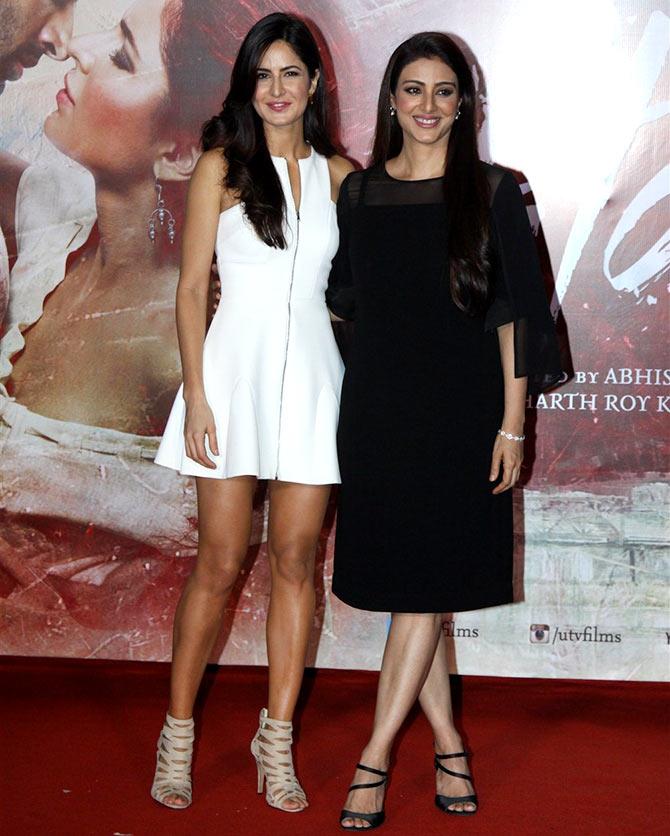 The gorgeous Tabu plays Katrina's mother in the film, and that, Katrina says, was hard. "The hardest bit of acting that I had to do in the film was pretending that Tabu was my mother because she doesn't look like that from any angle. She's like a friend," she said, adding, "We spent a lot of time talking. She is a warm person, and completely down-to-earth."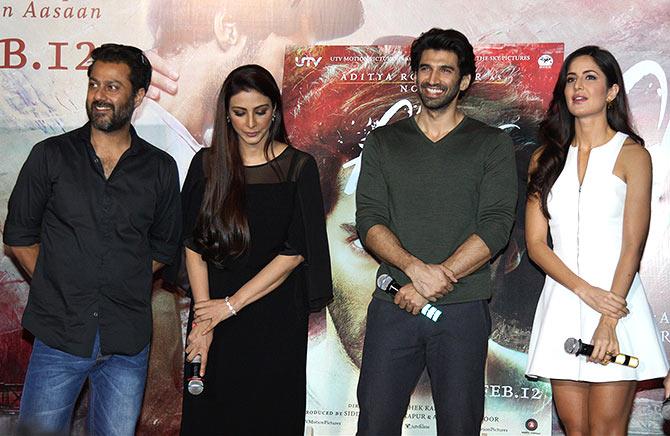 Abhishek Kapoor explained why Rekha was replaced by Tabu in the film.
"When we started out, Rekhaji was doing the film," he said. "She is a wonderful, gracious, generous and loving lady. During the course of making the film, we saw things a little differently and thought it was best that we didn't do the film together. We may work on something else in future. Tabu graciously came on board in just three days to rescue us."
Photographs: Pradeep Bandekar