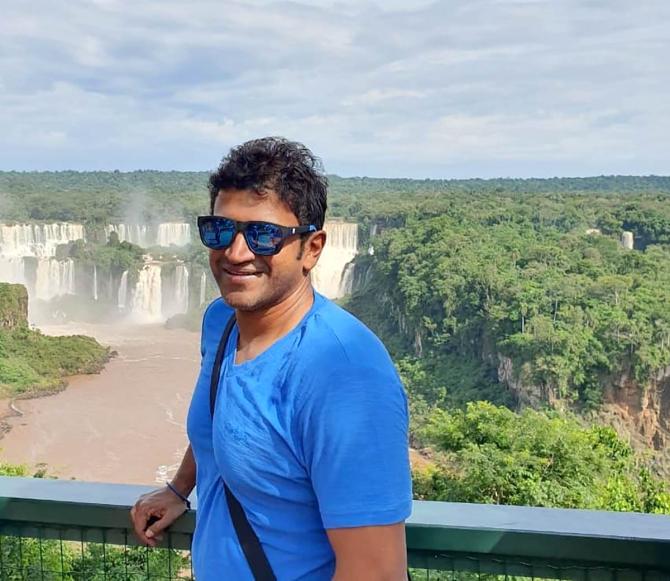 Eighteen days after his untimely death, Kannada superstar Puneeth Rajkumar's fans continue to mourn him.
There is shock and disbelief in the Kannada film industry, and the doctors who could not save his life are still receiving threatening calls.
On November 16, the Karnataka Film Chamber of Commerce will celebrate Puneeth Namana -- a three-hour prayer meeting, which will be attended by the who's who of the Karnataka film industry and politics.
The Kannada film industry has been shut down for the day.
Karnataka Chief Minister Basavaraj Bommai -- who has seen Puneeth from the time the actor was a child -- is expected to attend the Puneeth Namana, which will take place from from 3 pm to 6 pm at the Palace Grounds in Bengaluru.
Yash of KFG fame and Sudeep are expected among the 1,500 handpicked guests.
The event will be televised live.
Unfortunately, Puneeth Rajkumar's fans feel unhappy that they cannot attend the event. "Why should the fans not be allowed to attend when they are the ones who made Puneeth Rajkumar who he was?" asks actor Dhyaan, who has worked in several Kannada films.
Puneeth was known to be remarkably accessible to his fans. After his death, one co-actor recalled on Instagram that Puneeth was allergic to one of the flowers that make up garlands, but never prevented fans from garlanding him.