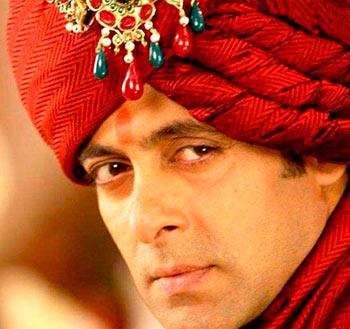 It's been lucky. Very lucky.
The number 13 may just be lucky for Salman Khan.
That's the number of times he's played Prem in his movies, including his latest release Prem Ratan Dhan Payo (we're not counting his cameos in films like Sirf Tum, Deewana Mastana and Prem Kaa Game).
Right from the first film that gave him a break, Maine Pyaar Kiya, Salman has been Prem in many films to various levels of success.
Here's a look at how lucky Prem has been for him!


Ready
Box office collection: Rs 120 crore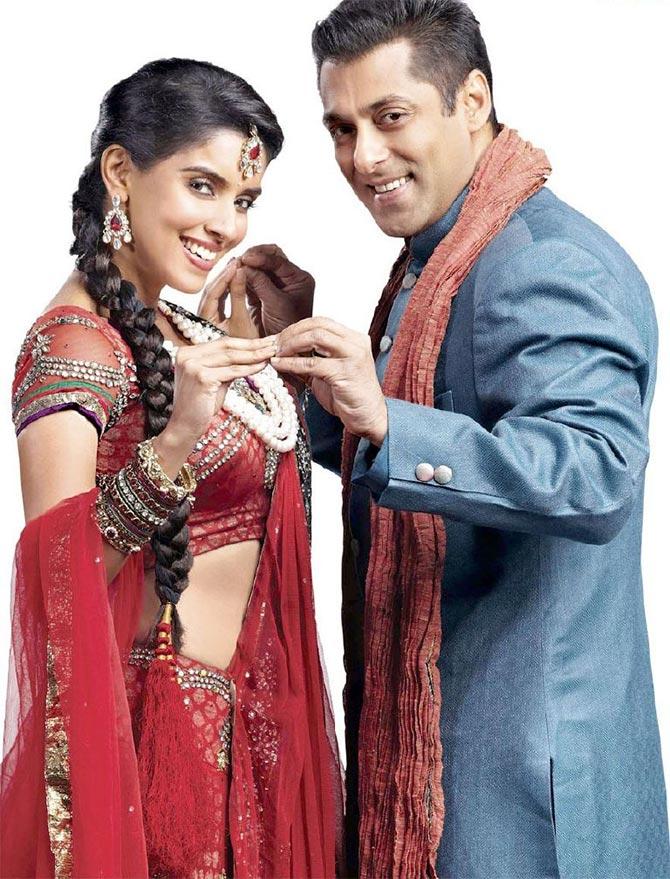 Image: Asin and Salman Khan in Ready

The last time he played Prem, Salman Khan delivered a Rs 100 crore blockbuster.
Ready may not have the recall value that other Salman hits enjoy, yet it was a bumper success right from its opening day.
As a mischievous loverboy in a family entertainer, Salman clearly enjoyed himself.
Dhinka chika, anyone?

Hum Aapke Hain... Koun!
Box office collection: Rs 60 crore
Image: Madhuri Dixit and Salman Khan in Hum Aapke Hain Kaun

Like Madhuri Dixit, the nation also fell in love with Salman's Prem in HAHK. The couple's chemistry is remembered till date, and the film still enjoys re-runs on television.
Salman's biggest blockbuster ever, it was directed by PRDP director Sooraj Barjatya, and has had countless imitations over time.

Partner
Box office collection: Rs 60 crore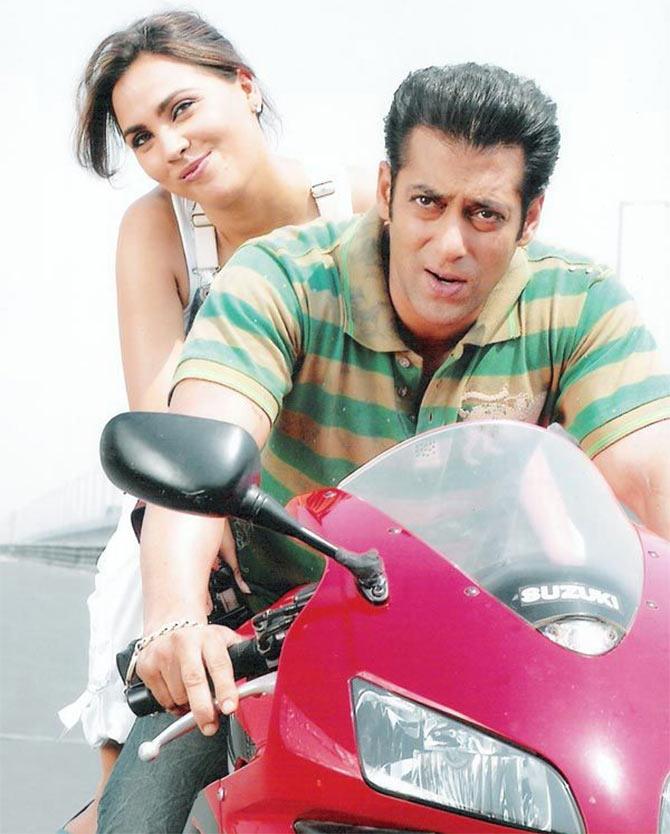 Image: Lara Dutta and Salman Khan in Partner

A hilarious affair where Salman Khan played a Love Guru, the film was David Dhawan's interpretation of how Prem should be like.
Salman's comedy with Govinda was an entertaining watch.
Incidentally, even though Sallu's then girlfriend Katrina Kaif featured in the film, she was paired opposite Govinda. Lara Dutta was paired opposite Salman.

No Entry
Box office collection: Rs 45 crore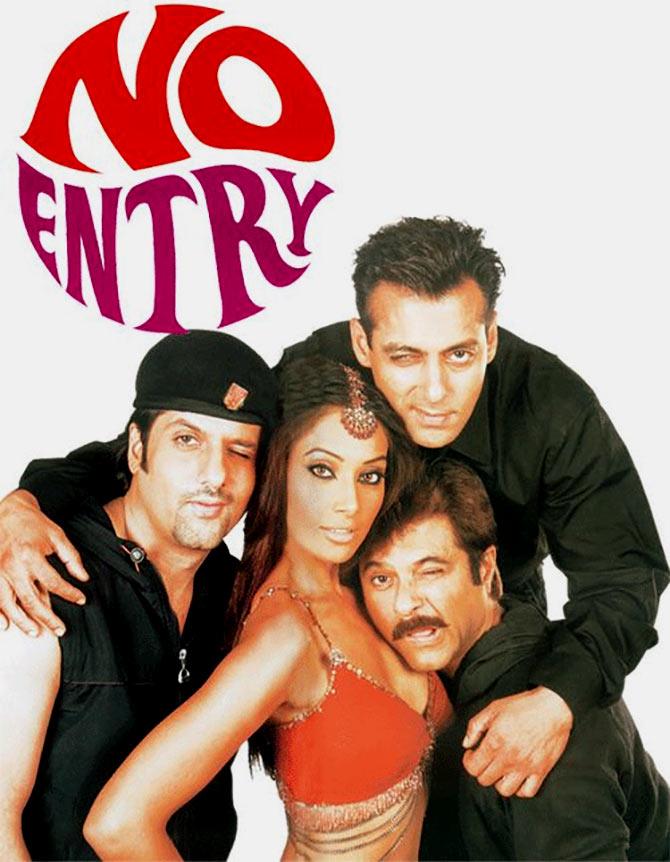 Image: Fardeen Khan, Bipasha Basu, Salman Khan and Anil Kapoor on the poster of No Entry

Salman Khan played Love Guru in No Entry as well.
A fun film where Salman was an antithesis of Prem from his Sooraj Barjatya films, this one was a quintessential Anees Bazmee film that had plenty of rib-tickling moments.
A multi-starrer with Anil Kapoor leading the cast along with Fardeen Khan, Bipasha Basu, Lara Dutta, Esha Deol and Celina Jaitley -- Salman had a relatively smaller role here -- No Entry has gained a huge repeat value over the years.

Hum Saath-Saath Hain
Box office collection: Rs 40 crore
Image: Salman Khan Sonali Bendre in Hum Saath Saath Hain

If a film have Sooraj Barjatya and Salman Khan coming together, it's really a given that the lead protagonist's name will be Prem.
Another multi-starrer, this also featured Saif Ali Khan, Mohnish Behl, Karisma Kapoor, Tabu, Sonali Bendre and Neelam in lead roles. And Salman came back in his gentle, family-loving Prem.


Biwi No 1
Box office collection: Rs 26 crore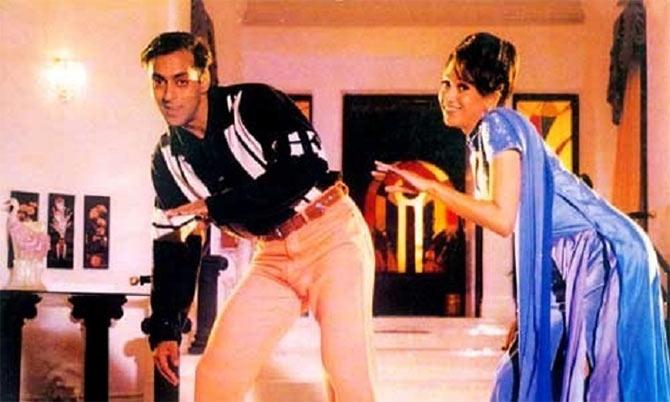 Image: Salman Khan and Karisma Kapoor in Biwi No. 1

If Salman Khan taught Anil Kapoor a few marital lessons in No Entry, Anil Kapoor returned the favour in Biwi No 1.
Salman's Prem was married to Karisma Kapoor, and was having an extra marital affair with Sushmita Sen in this entertaining David Dhawan movie.
The film had one of the biggest openings ever at the box office and was a big hit.

Maine Pyaar Kiya
Box office collection: Rs 15 crore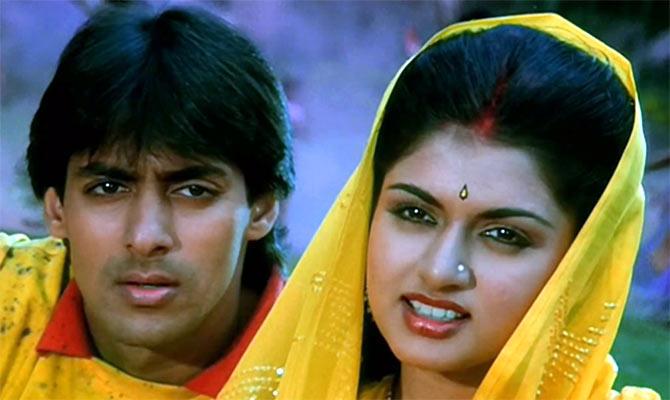 Image: Salman Khan and Bhagyashree in Maine Pyaar Kiya

This is how it all started.
When Salman was introduced as Prem in Maine Pyaar Kiya in 1989, millions of fans welcomed him.
He brought in a boyish charm, and shared an amazing chemistry with the leading lady, Bhagyashree.
Judwaa
Box office collection: Rs 13 crore
Image: Karisma Kapoor, Salman Khan and Rambha in Judwaa

Salman Khan played a double role in Judwaa -- a 'tapori' called Raja and a sober, sweet Prem.
Directed by David Dhawan, the film saw the Judwaa boys romance Karisma Kapoor and Rambha to hilarious effect.


Chal Mere Bhai
Box office collection: Rs 12 crore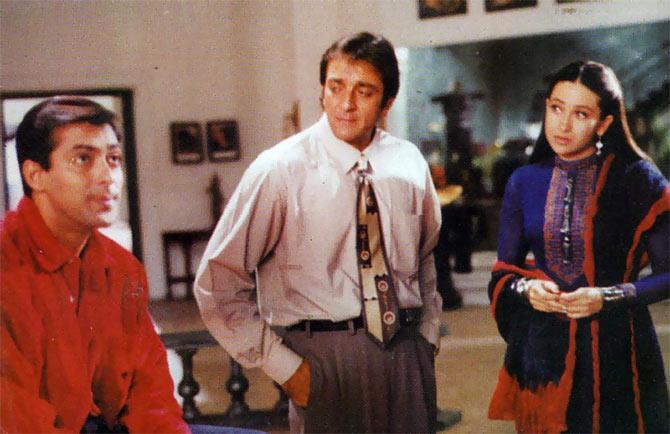 Image: Salman Khan, Sanjay Dutt and Karisma Kapoor in Chal Mere Bhai.

Another David Dhawan-Salman film, Chal Mere Bhai also starred Sanjay Dutt and Karisma Kapoor. But this film doesn't enjoy a high recall value.
On its release, the film was keenly awaited due to its popular star cast but it could not find any takers.
Read the review here

Kahin Pyaar Na Ho Jaaye
Box office collection: Rs 7 crore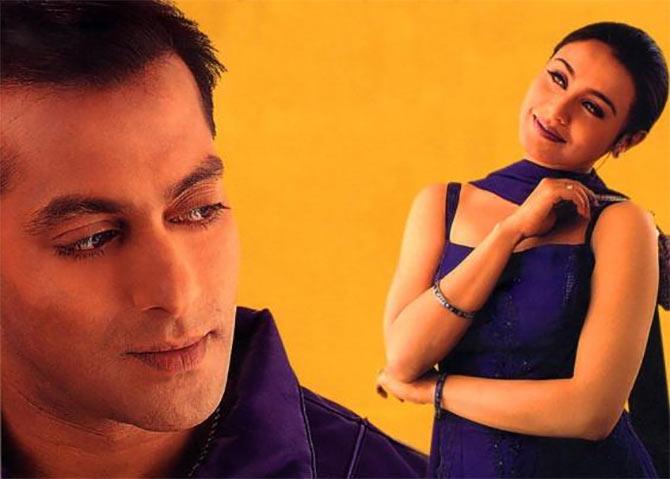 Image: Salman Khan and Rani Mukerji in Kahin Pyaar Na Ho Jaaye

A romantic drama, Kahin Pyaar Na Ho Jaaye starred Salman Khan and Rani Mukerji. Unfortunately, the film is one of Salman's biggest flops.
The only saving grace of this film were its songs.
Andaaz Apna Apna
Box office collection: Rs 5.3 crore
Image: Salman Khan and Aamir Khan in Andaaz Apna Apna

Andaz Apna Apna has become a cult film, and everybody loves it!
Yet, when it released in 1994, it was a major disappointment commercially.
Salman and Aamir Khan were so terrific together that one really hopes the film gets a sequel.
Marigold
Box office collection: Rs 1 crore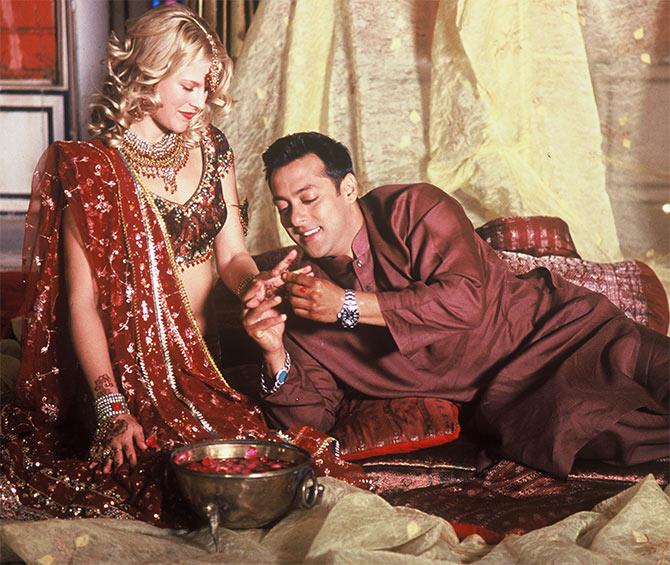 Image: Ali Larter and Salman Khan in Marigold

The film was doomed from its first day of release.
A terribly made film, Marigold was meant to be Salman's entry into Hollywood.
But neither the west nor the east took to it, and Salman's Prem found no love.
Ever since, Salman has stayed away crossover movies.