The latest Hollywood updates.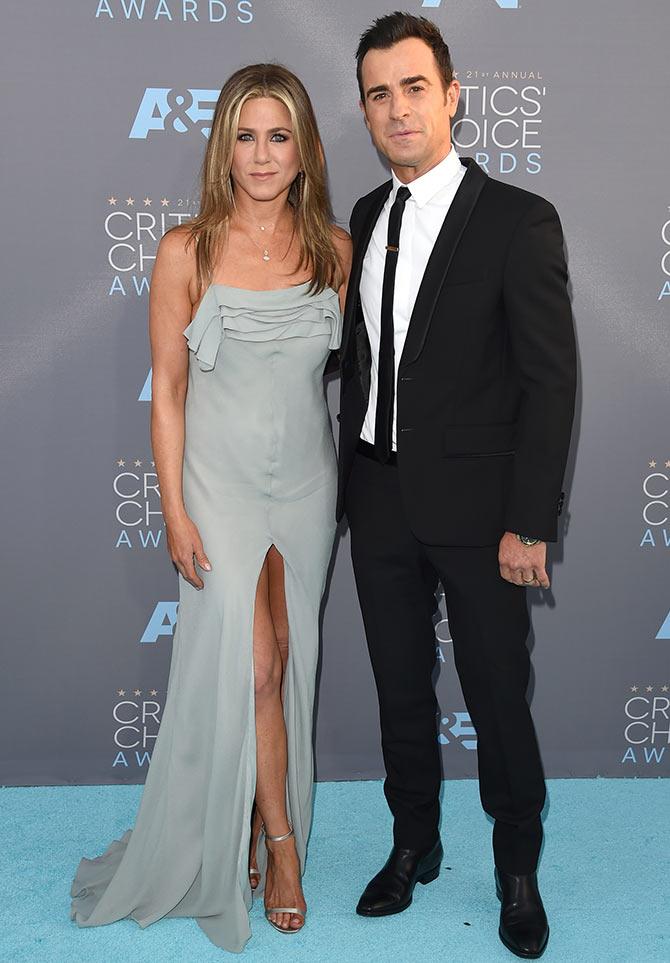 IMAGE: Jennifer Aniston and Justin Theroux at the red carpet of 21st Annual Critics' Choice Awards. Photograph: Jason Merritt/Getty Images
Justin Theroux and Jennifer Aniston, who have not even been married for a year, are reportedly living separate lives.
'Justin's apathetic when it comes to marriage. He's a guy who was meant to be single. Jen's starting to realise that,' a source said.
The alleged distance between the couple has been growing, and now Aniston's dreams of motherhood have been put on hold too, reported Ace Showbiz.
'She and Justin were halfway through the process of adopting twins -- a boy and a girl -- and were hoping to bring the kids home in the next couple of months, but their plans came to a halt when they started having problems.'
'She had even built a nursery in her Bel Air home,' the source added.
***
Star Wars, Jennifer Lawrence big winners at Kids' Choice Awards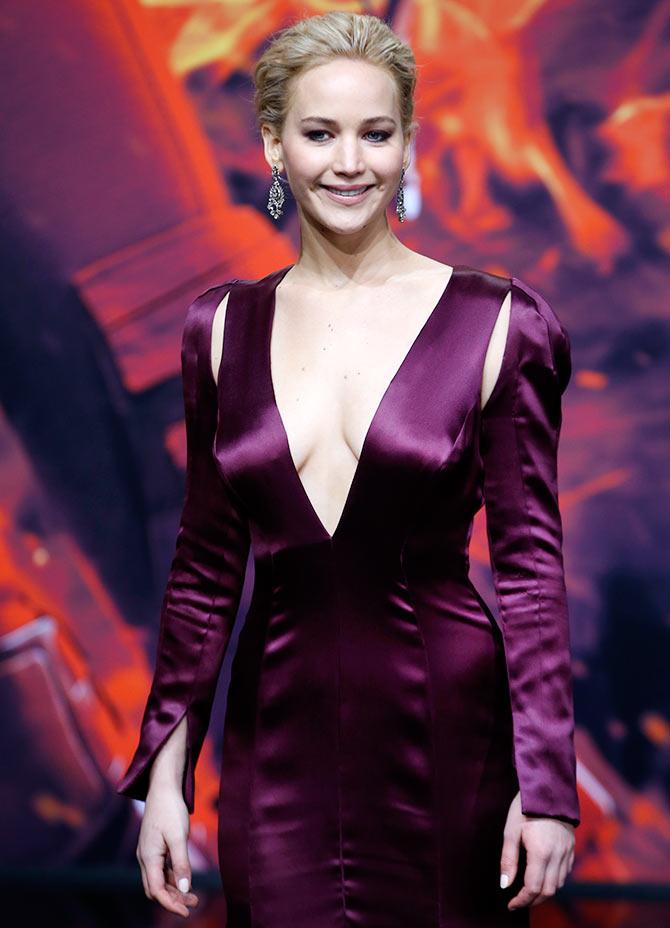 Epic space opera Star Wars: The Force Awakens was announced the best movie, while Oscar-winner Jennifer Lawrence took home the best actress honour for The Hunger Games: Mockingjay Part 2 at the 2016 Nickelodeon's Kids' Choice Awards.
The Harrison Ford-starrer 2015 blockbuster beat Ant-Man, Avengers: Age of Ultron, Cinderella, Daddy's Home, Jurassic World, Pitch Perfect 2 and The Hunger Games: Mockingjay Part 2 to become the Favourite Movie.
Lawrence was announced the Favourite Movie Actress for her performance in the epic dystopian science fiction war film, defeating Anna Kendrick (Pitch Perfect 2), Daisy Ridley (Star Wars: The Force Awakens), Lily James (Cinderella), Rebel Wilson (Pitch Perfect 2) and Scarlett Johansson (Avengers: Age of Ultron).
Daddy's Home star Will Ferrell won the Favourite Movie Actor award.
Hotel Transylvania 2 became the Favourite Animated Movie, while Amy Poehler won the Favourite Voice from an Animated Movie for Inside Out, reported Entertainment Weekly.
The Favourite TV Show award went to The Thundermans and the Favourite Family TV Show honour was given to The Muppets.
Ross Lynch (Austin & Ally) was honoured with the Best TV actor, Kids' show, while Jim Parsons bagged the Best Actor, Family show award for The Big Bang Theory.
Zendaya won the Favourite TV Actress, Kids' Show trophy for her performance in KC Undercover and Sofia Vergara took home the Favourite TV actress, Family Show award for Modern Family.
Favourite Cartoon award went to Sponge Bob Square Pants.
The Voice became the Best Talent Competition show and Cake Boss won the Best Cooking Show.
Justin Bieber won the Favourite Male Singer award, while Ariana Grande took home the Favourite Female Singer trophy.
Adele's Hello became the Best Song of the Year and Wiz Khalifa-Charlie Puth's emotional See You Again, which featured in Furious 7, was announced the Best Collaboration.
Shawn Mendes was announced the Best New Artist.
Diary of a Wimpy Kid series won the Best Book Honour, while Just Dance 2016 was given the Best Video Game trophy.