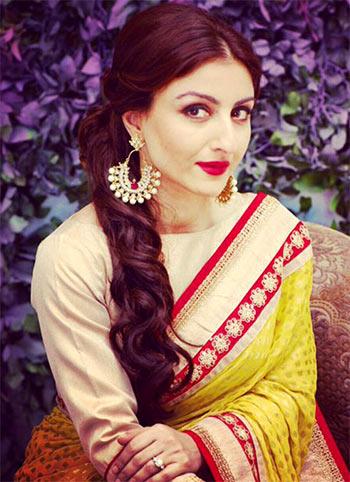 'How can Soha Ali Khan talk about RBI Governor? What can an actress know about Finance and Economics?'
Syed Firdaus Ashraf glances at the times Bollywood actresses have been trolled on social media.
Are actresses entitled to their opinions?
If the trolls on social media have a say, they would say, no.
Bollywood actresses have often been trolled if they express views on issues other than movies.
When Soha Ali Khan tweeted about Dr Raghuram Rajan's exit from the Reserve Bank of India, she was trolled.
'Profound loss for India that @RBIGov #RaghuramRajan has been forced to exit. He can only help those who want to help themselves. Shame,' Soha had tweeted.
Soon, the comments started flowing in:
'Can't believe Soha Ali Khan studied economics only to criticise BJP govt one day.'
'How can Soha Ali Khan talk about RBI Governor? What can an actress know about Finance and Economics?'
'Soha Ali Khan - The Economist Now I am 100% sure that Rajan's exit is 100% right.'
But no one bothered to check Soha's educational qualification or former experience. Soha worked at Citibank in London before joining the movies.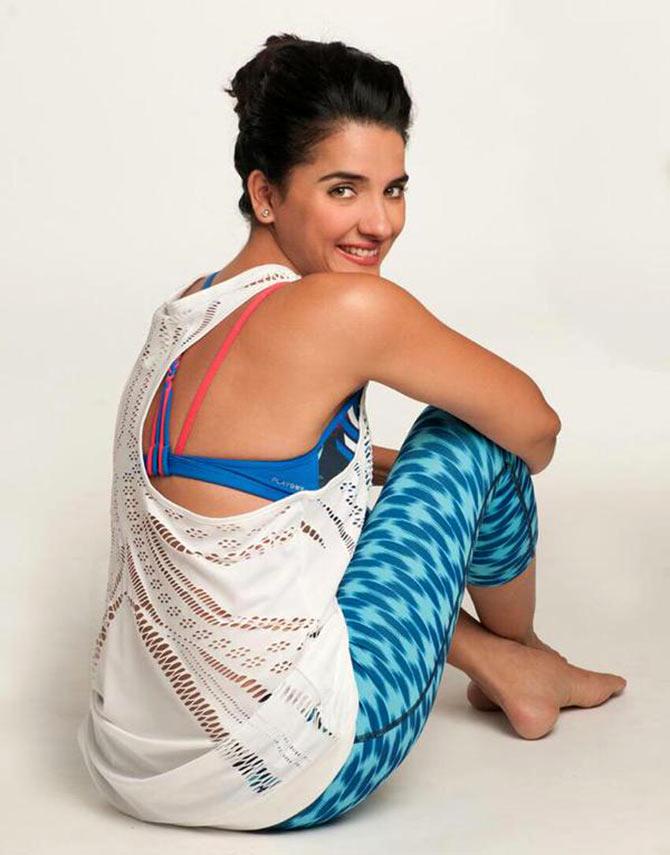 Photograph: Shruti Seth/Twitter
Shruti Seth was trolled when she tweeted about Prime Minister Narendra Modi's #selfiewithdaughter campaign.
Shruti wrote, 'A selfie is not a device to bring about change Mr. PM Try reform. #selfieobsessedPM june 2015.'
The twitterati went after her because they felt her acting career was going nowhere. Some even used the opportunity to accuse her of being married to a Muslim (Shruti is married to Break Ke Baad director Danish Aslam).
Shruti deleted her tweet but regretted her action later.
She released a statement: 'As for our esteemed PM, I have this to say to him: Dear Sir, If you truly wish to empower women I urge you to condemn this kind of hatred being spread in your name. Regretfully, I deleted my initial tweet because of the backlash. But I stand by what I said and I'll reiterate it here: "Selfies don't bring about change, reform does. So please try and be bigger than a photograph. Come on!" And as for my initial reservation about the initiative being nothing more than eyewash, I am deeply saddened to see that, in the end, I was proved right. Something to think about?'
Shruti later told us in an interview: "I challenge any of my detractors to come find me, stand in front of me and say the things they said. They won't. It is so much easier to hide behind a handle on Twitter."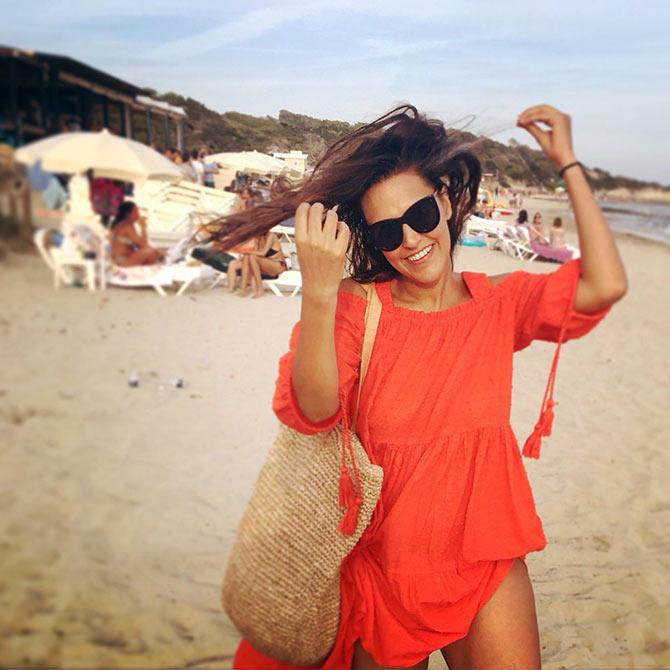 Photograph: Neha Dhupia/ Twitter
Neha Dhupia didn't know what she was getting into when she tweeted, 'One rain n the city comes to a standstill. Good governance is not about selfies n makin us do yoga,it's making sure ur citizens r safe.'
The trolls got to work immediately.
'Always seems like Neha Dhupia, Dia Mirza, Richa Chadha and Shruti Seth are waiting since last 35Years to relaunch their career one last time.'
'Neha Dhupia's first film was Julie, after that, she played Julie in every movie with a different name!'
'Well I wouldn't mind to tell u that roads within city is not under the jurisdiction of Central Govt. Think before Tweeting.'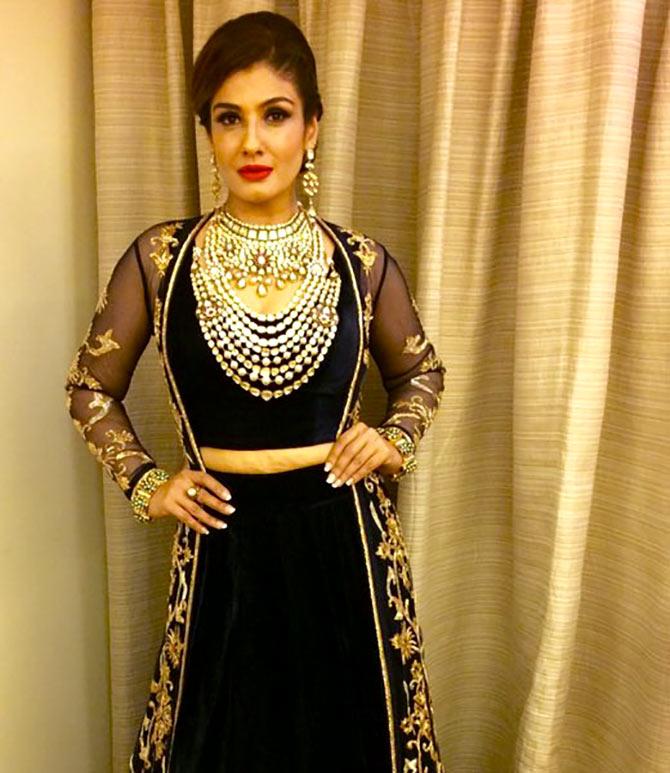 Photograph: Raveena Tandon/ Twitter
Raveena Tandon also had a rough day on Twitter when she tweeted during an India-Pakistan match.
'Hahahah I like this one -- India Pak cricket match -- Jeete to Hina Rabbani hamari.. Haare to Mayavati tumhari,' she tweeted.
A message from a certain @atiyaz said: '@TandonRaveena It's in very poor taste. NOT amused.'
Raveena responded: '@atiyaz anand I loooooove blocking boring negative people!!!!! Hahahah'
Another user joined the exchange: '@atiyaz @TandonRaveena @iamsrk Celebrities frget they inspire unwittingly while they live their norml lives.For sm,insensitivity is boredom!'
Raveena did not give up and tweeted: '@RuchikaTalwar @atiyaz ths joke NT on looks!call corrupt politicians corrupt!to me,corrupt politicians shld b exiled frm r country,thrwn out.'
@atiyaz wrote back: 'Proves my point. Joking abt ppl's look is FUN. Joke abt lame/fat/short/stammering also FUN Bihari/Sardar/Madrasi.'
As the day got over, Raveena ended the exchange with: 'Acha to ham chalte hain!! Thank you all for all the love compliments! Had an entertaining day,got trolled debated and laughed a lot! Peace.'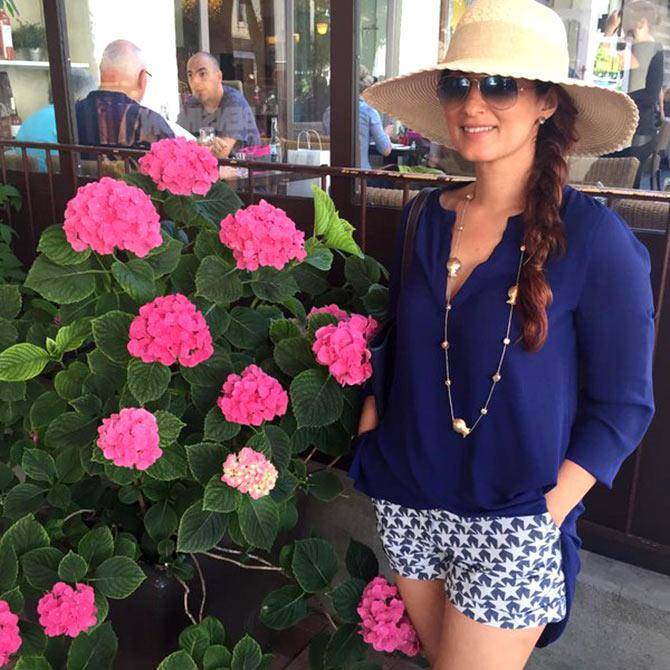 Photograph: Twinkle Khanna/ Twitter
Twinkle Khanna, who is known for her sharp wit, got trolled for making fun of Sri Sri Ravi Shankar.
Sri Sri had made a statement about how Malala Yousafzai did not deserve the Nobel Prize.
Making fun of the spiritual leader, Twinkle tweeted, 'Sri Sri got his nobel foot and half beard stuck in his mouth in a yogic pose that Baba Ramdev perfected a while ago #HolyMenAndHairyTales'
The trolls got so mad that someone suggested that Twinkle's husband Akshay Kumar's film Housefull 3 be boycotted.
Twinkle later deleted the tweet and wrote, 'Didn't mean to hurt anyone's feelings was meant to be a joke and am old enough to accept an error of judgement on my part.'
The next day, she came down strongly with: 'Art of living teacher practising Art of intimidation? Didn't like my joke diss me-drag my husband, boycott etc #Shame.'