There's a story behind every picture.
Some of the stories are so lovely, they deserve their space in the sun.
In this series, InstaStories, we let pictures on social media tell their beautiful back stories.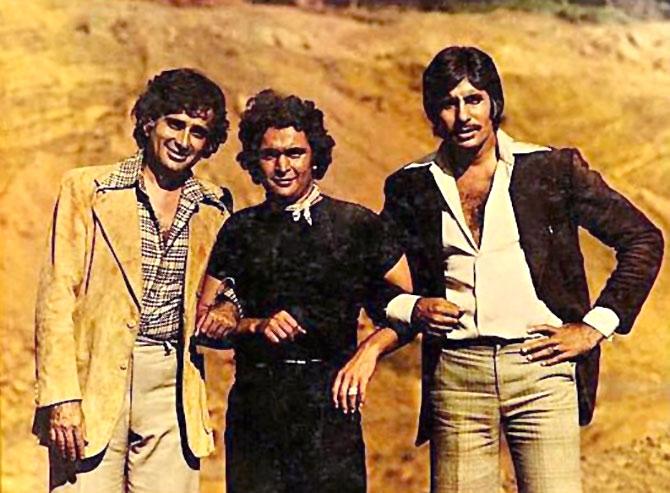 Rishi Kapoor is a Twitter star.
Besides posting interesting opinions, he also posts pictures of memorable events and people through the year.
Here's a picture on the sets of his 1976 film Kabhi Kabhie, with Rishi posing with his uncle Shashi Kapoor and Amitabh Bachchan.
'This is at Tehri Garwal, Uttarakhand-Dam site. Now commissioned. Was also shot in Goa, Chowgle mines,' Rishi writes.
Forty one years later, Chintu Kapoor shares the screen with Bachchan in 102 Not Out, directed by Umesh Shukla.