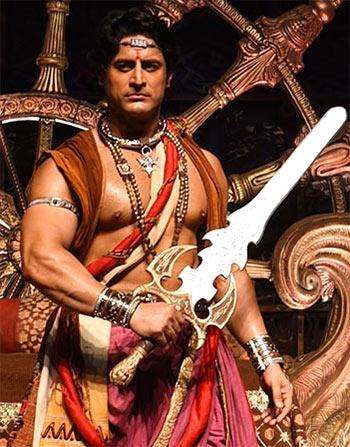 'If the audiences will accept me, it's well and good. Otherwise maybe we will recast Siddharth (Nigam) as Ashoka's son!'
Mohit Raina may be 'boring' but the humour is all there.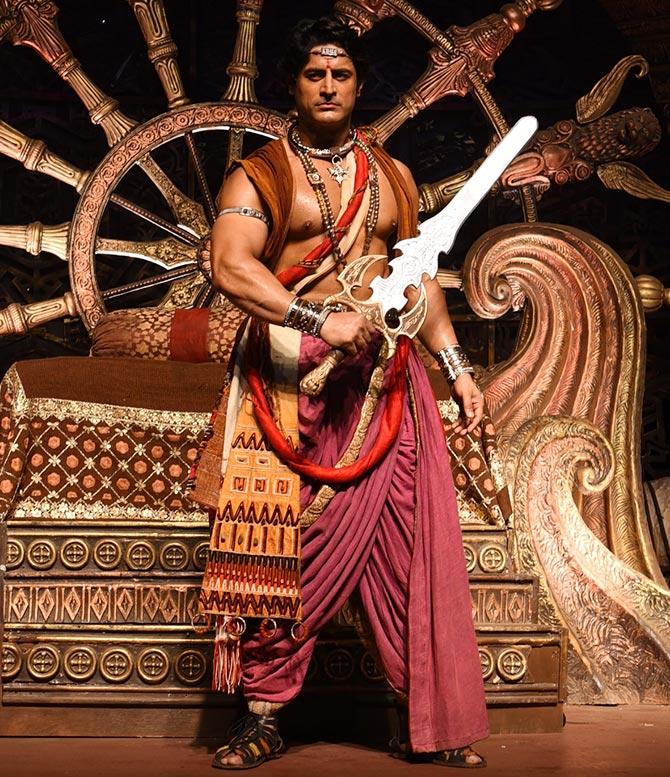 Ashoka Samrat has grown up, and 15-year-old Siddharth Nigam has made way for Mohit Raina.
The hugely popular television show Chakravartin Ashoka Samrat on Colors TV has taken a 10-year leap, and the lead cast has changed.
Mohit had become an overnight sensation after his portrayal of Lord Shiva in Devon Ke Dev Mahadev, and he took a year off after the show ended. He returns with a title part in Chakravartin Ashoka Samrat, which will show the emperor's journey of conquering kingdoms before finally embracing Buddhism.
Mohit tells Rediff.com contributor Rajul Hegde about the new show.
What made you take up another historical show after your successful mythological show, Devon Ke Dev Mahadev?
After Mahadev ended, I was looking for something extraordinary and larger-than-life.
My family has been a big fan of Ashoka since the first day. I have always wanted to play this character. Somewhere deep in my heart, I was waiting for the leap so that I could audition and fill in the gap.
Ashoka Samrat is a historical masterpiece and it brings me tremendous pleasure to be a part of the show. I loved the hardships that he had to go through to reach the throne. His journey has different shades which will help me to build the character. This role will be the next milestone in my career.
But you are back to the same genre. Don't you want to try different genres?
The adrenal rush I get while galloping on a horse with a sword in my hand is not the same as when I hold a girl's hand and say, 'I love you.' So I choose to do this show (smiles).
In history, you have a lot of scope to perform. For instance, a loverboy or a doctor's role will not go through what Ashoka has gone through.
Will you be able to break your image of Mahadev and become Ashoka Samrat?
I don't think there will any difficulty. Characters would merge into actors or vice versa back in the 1980s, when we had limited access (to more shows) due to fewer TV channels.
India is a religious country and we are very close to our deities. But in today's times, people know who the actor and who the character is. I cannot take Mahadev away from me till my last breath. But as an actor, I have to play different roles and move on.
Yes, it's challenging to play another role but people will accept me in time.
Do you feel the pressure to perform better than Siddharth Nigam, as he has set a benchmark as the younger Ashoka?
Yes, the pressure is there. He has had a 400-episode journey in the show through which he has created a benchmark. People will obviously want to see him more (than me).
But I will try my level best to convince them. If the audiences will accept me, it's well and good. Otherwise maybe we will recast Siddharth as Ashoka's son! (laughs)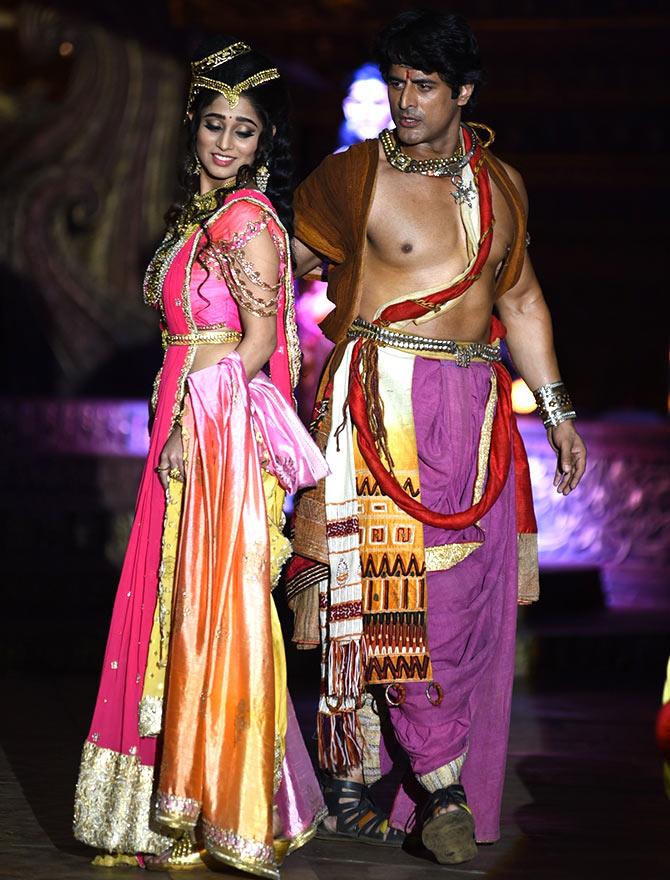 Image: Mohit Raina with Soumya Seth
What have you been doing in your one year break?
I traveled a lot, spent time with my family.
I learnt sword fighting and horse riding for this role.
You hardly interact with your fans on social media. Are you shy?
I'm not shy, I'm very boring. That's why I enjoy playing larger-than-life characters. If I was like these (characters) in real life, I wouldn't miss these things. Because I am boring, I search for these things in the characters that I play.
Would you ever sign up for a reality show?
Since I'm very boring, you will not enjoy watching the real Mohit. But yes, I would like to do Jhalak Dikhlaa Jaa because I am a good dancer. Well, I have pulled off the tandav in Mahadev! So I don't think I am a bad dancer (smiles).
Many television actors have ventured successfully into films. But is there still some apprehension to cast television actors on big screen?
Television actors are seen on TV everyday and have a huge fan following. They are known by the characters they play. But in films, it's the other way around.
It's not something that cannot be achieved but the makers have to visualise that particular character in you.
When your background is television, trust me, you really don't get to play these kind of characters on the big screen. And since you get to play these characters on TV, you don't want to let go and do something else that you may not be happy with.
But will we ever see you in a film?
I am enjoying this phase right now. But hopefully, that day will also come soon (smiles).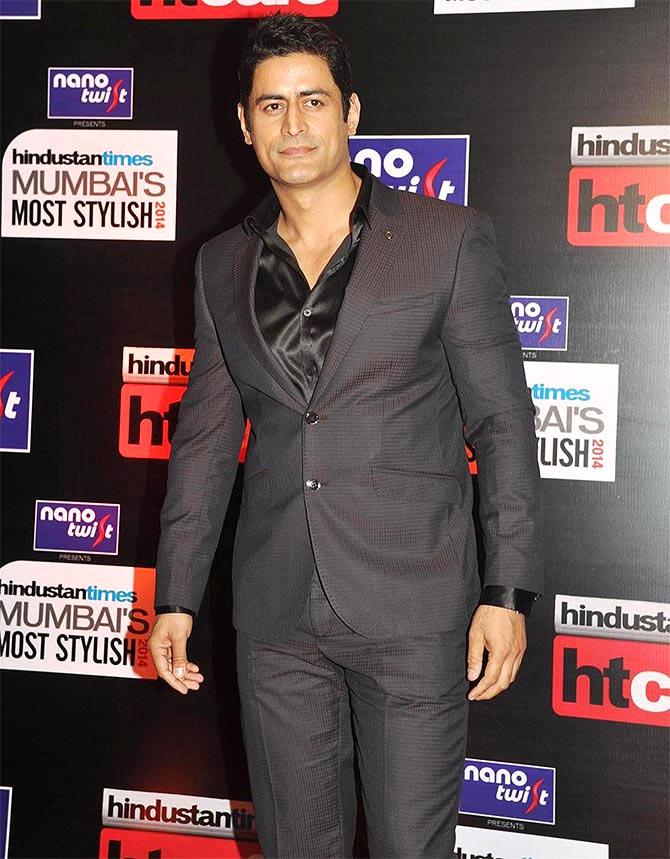 Are you in touch with your Mahadev co-star (and rumoured girlfriend) Mouni Roy? She recently tweeted your new look as Ashoka Samrat and wished you luck and you returned the gesture by tweeting about her new show, So You Think You Can Dance.
Both of us work for Colors, and we get our cheques from the same place.
I told her that her show Naagin was doing well, and that we will try our best to reach there. I have watched the initial episodes of Naagin; it has great setup and performers. They will be back with the second season. I haven't had the time to see her anchoring on &TV.
Mouni says she loves everything about you. If you pop the question, she will say yes.
I will keep that in mind (grins).