'I have learnt one thing in life: if you love being with someone, you have to accept that person with all the flaws.'
Mahabharat's Arjun -- Shaheer Sheikh -- is back!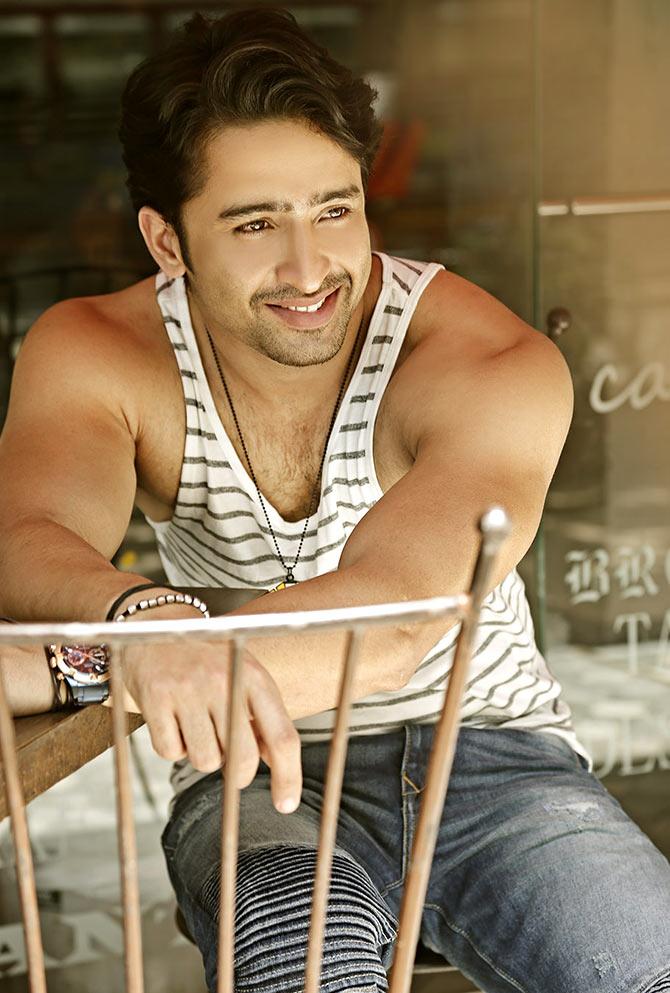 IMAGE: Shaheer Sheikh
Mahabharat's hugely popular Arjun -- Shaheer Sheikh -- will return to your television screens after two years, with Sony Entertainment Television's new show Kuch Rang Pyar Ke Aise Bhi.
The epic show made him popular even in Indonesia, and Shaheer ended up doing a serial, a game show and a film there.
Kuch Rang Pyar Ke Aise Bhi is a modern love story of Dev and Sonakshi, highlighting the sacrifices they have to make in order to keep the family harmony intact.
Shaheer tells Rediff.com contributor Rajul Hegde where he's been, and what the new show is about.
You are back on Indian television after two years. Why did you take up Kuch Rang Pyar Ke Aise Bhi?
I have not played a matured character like Dev before. When they narrated the story to me, I almost started living the character. He's a guy anyone can relate to.
It's a very strong character, and quite challenging.
I had heard good things about (producers) Beyond Dreams, and wanted to work with them. They work on the story and don't deviate, no matter what the ratings are.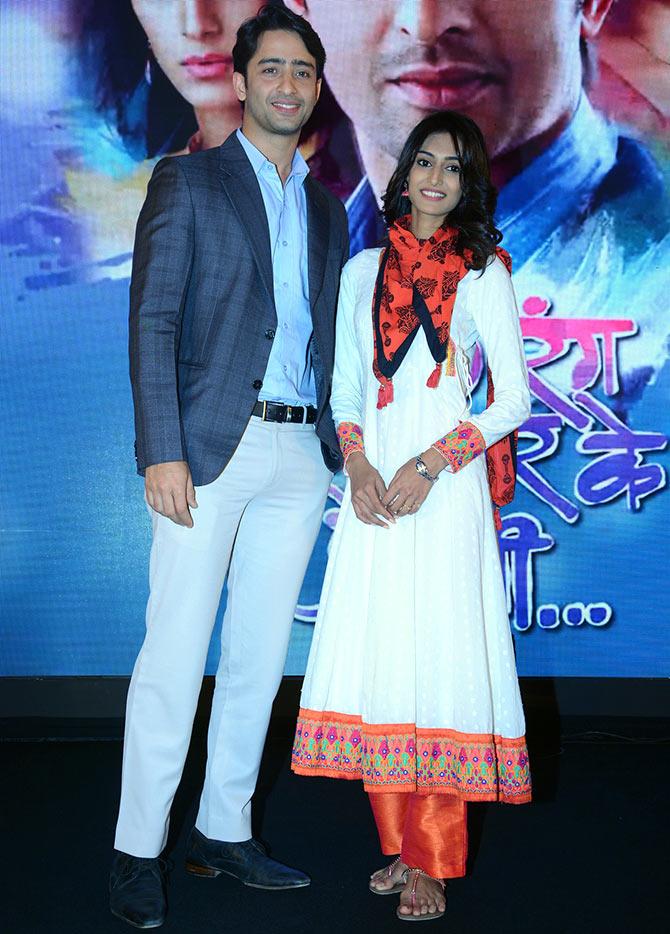 IMAGE: Shaheer Sheikh and Erica Fernandes at the launch of television serial Kuch Rang Pyar Ke Aise Bhi.

How much did you miss Indian television while working in Indonesia?
The comfort zone that I have in India was not there because I was working with a new set of people. It took some time to learn the language. Their working style is also different.
Mahabharata was a big thing there, especially Arjun's character.
Chakravarti Ashoka Samrat is also doing well. They are keen on watching a lot of Indian shows. Even though it's a Muslim country, they love Mahabharata. They have a lot of respect for all the characters.
But action scenes are cut off as they don't want violence on television.
They are open to new ideas. I worked for one and a half years, and got a lot of love.

Besides, I am a foreign artist, so they have to pay me more. (laughs)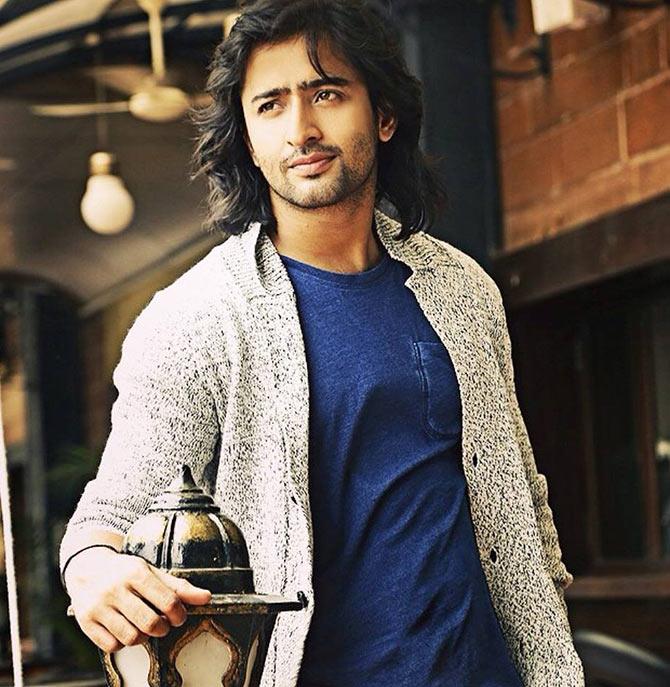 IMAGE: Shaheer Sheikh

Recently, there were reports of your break-up with your Indonesian girlfriend, Ayu Ting Ting. What went wrong?
One of the major reasons was the gap in communication. She didn't speak English much and I didn't speak Indonesian much. We hardly understood each other's feelings or emotions.
There were other issues like who would stay where, as I wanted to come back to India.
Are you ready for marriage?
Yes. But I don't know when that will happen because I need to fall in love first.
I have learnt one thing in life: if you love being with someone, you have to accept that person with all the flaws.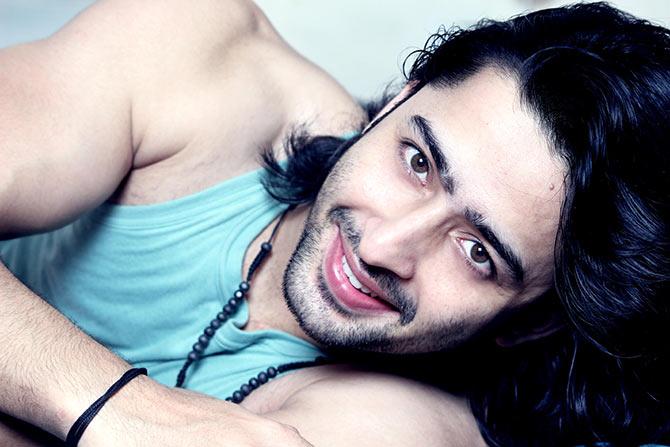 IMAGE: Shaheer Sheikh
Are you in touch with Mahabharata cast?
I am in touch with Rohit Bharadwaj (who played Yudhisthir), Saurav Gurjar (who played Bheem) and Arav Chowdhary (who played Bhishma).
Many television actors are making the transition to films. Do you have such aspirations?
I want to do good work. I have been offered films as well but it's better to do good television shows rather than a small role in a film.
If you do a bad role in a film, you may not get television offers in future.
Would you like to direct?

Yes. I am working on a web series. Hopefully, I will get time to shoot that. The script is ready. But I won't act in it.
Are you open to reality shows?
I can do a dance, adventure or sports-based reality shows. But I cannot live in a locked house because I'm very moody.