'Lots of Indians are not eating healthy.'
'They eat lot of carbs, eat late, and use sugar unnecessarily.'
A rising career was cut short after Pooja Batra married, left for the US, divorced, underwent therapy to overcome emotional churn.
After eight years, Batra, best remembered for her roles in Virasat and Haseena Maan Jayegi, is making a comeback with Mirror Game -- Ab Khel Shuru with Pravin Dabbas.
Pooja spoke with Rajul Hegde about where she is headed and why we should eat healthy.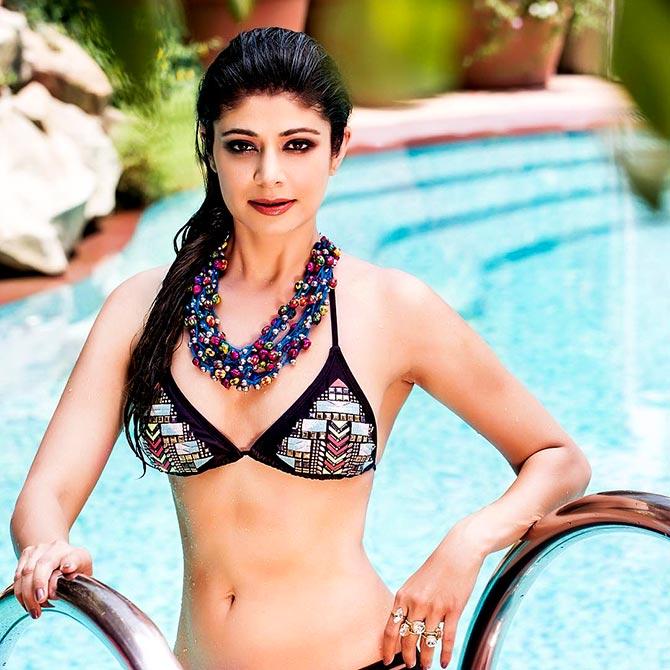 You didn't go to Cannes this year?
Last year I was there to promote my Hollywood film One Under The Sun. I played an astronaut who goes to Mars and comes back to earth with superpowers. That was the first time I went to Cannes.
I always wanted to go and it makes sense to go with a movie.
People liked the movie and my role. The response was good and they did get distributors in America because it was premiered in Cannes.
You have been facing the camera on and off after you moved to the US. Did you miss Bollywood during the interim?
I did miss it a lot, but life takes over, you are given a new sort of life to live. And you are in a different country.
For me, it was a huge change to have left my career which I had taken so long to make a mark.
You are earning good money, suddenly all that is gone, obviously you will miss it.
I thought I could balance it, but then the mindset has changed.
A lot of women who are married are working now; in fact, most of them are working or making a comeback.
I left films when my career was going good.
I believe had I stuck around, things would have been different.
I wanted better roles, better production houses, better directors, some more roles like Anita in Virasat, a substantial role which I see now.
I have learnt from the experiences. I went through a normal life and shifted my base to a different country.
Despite staying in LA (Los Angeles), I have a strong base in Bollywood and Hollywood.
Facing the camera does make me happy. I have been doing films on and off actually. I believe I am still lucky to get offers.
There are so many actors in the industry now, and some have even disappeared.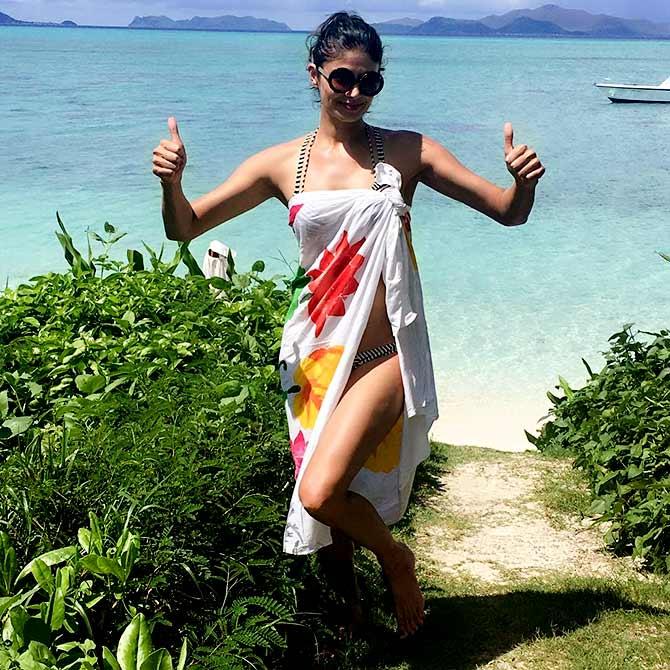 What kept you busy in the US?
For the longest time it was just adjusting to the new country and life.
Then I opened Glow Bell Inc, a entertainment company. What I did primarily was cast Hollywood stars for Indian projects.
I cast Sylvester Stallone, Denise Richards and Brandon Routh in Kambakkht Ishq.
Then I did pop up events like I launched a radio station because the company people asked me to set it up in LA as it had a presence on the East Coast. I launched it, made it stand and gave it back.
Then I did the Oscar campaign for Jaal. Plus, I kept doing lots of commercials in the US. That kept me busy along with acting.
What changes do you see in Bollywood?
The content is really good, the scripts are less loud and trust me, the new breed of actors are brilliant.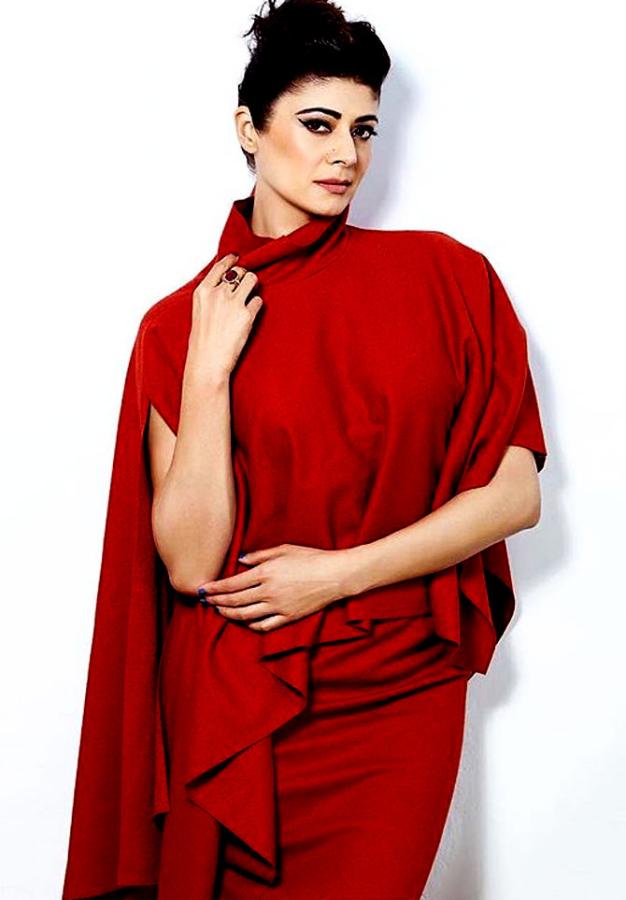 What kind of roles are you looking at?
There are empowering personalities being portrayed. I would love to play Kiran Bedi or P T Usha.
I have been an athlete. I represented my school in the 200 and 400 metres at the national level.
Who are your friends in the industry?
I am pretty much in touch with the actors I have worked with.
Lots of them keep coming to LA. Like Salman (Khan).
I met Anil Kapoor and Tabu (her costars in Virasat) last year; Akshay (Kumar, who she was dating when she was a model).
Twinkle Khanna threw a party for my friend Will Smith when he was here. They are the people that I have known.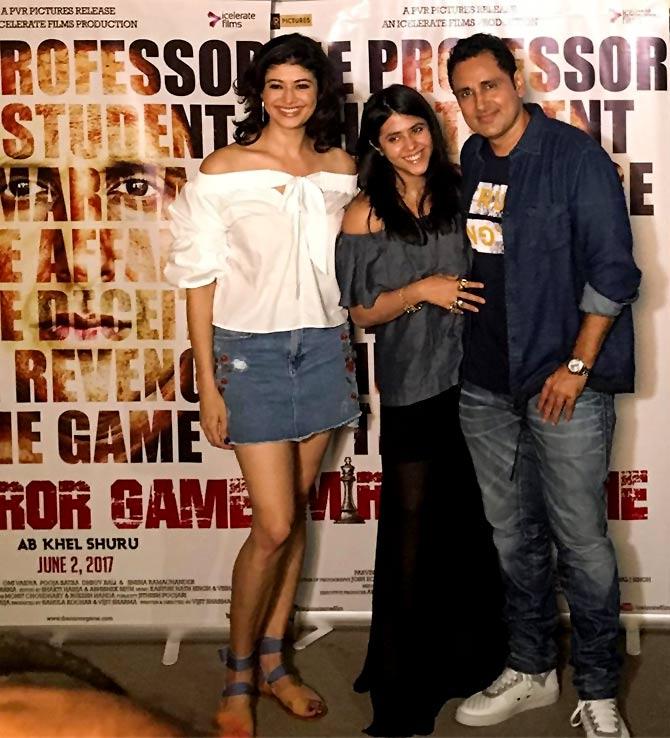 IMAGE: Pooja Batra with Parvin Dabas and Ekta Kapoor.
What's your role like in Mirror Game?
I play a criminal psychologist. I am helping the police solve this case where I am trying to analyse Parvin Dabas' character by seeing if he is telling the truth or is mentally stable.
Then as the movie progresses, you will get to see how involved my character gets in the case.
How did you prep for the role?
I studied psychology during my graduation, but that didn't help me.
What helped was when you go through different emotions in life, psychology comes into play.
I was going through an emotional bummer, a divorce, so I had to do therapy to just basically figure out and feel normal again.
You know there's a very common saying that you are not an Angelino (an LA resident) if you don't do therapy.
I have done therapy for my personal improvement for about three years.
In the US, there is a tendency of taking mental therapy, unlike in India where people assume that taking mental therapy is related to mental illness.
Mental therapy helps individuals rectify or minimise their errors which they do since their childhood and I have taken such therapies.
When I was offered this movie, I was going through therapy myself.
I always wanted to play such a character to analyse the subject by sitting on the opposite side of the chair.
How was it working with first time writer-director Vijit Sharma?
When Vijit reached out to me, I had never heard of him.
I read the script; it was a gripping script which I have never done before.
The director was very good. We shot in New Jersey and New York.
I really like Parvin as an actor. I have watched Monsoon Wedding and kind of knew his wife Preeti Jhangiani because we were in the industry around the same time.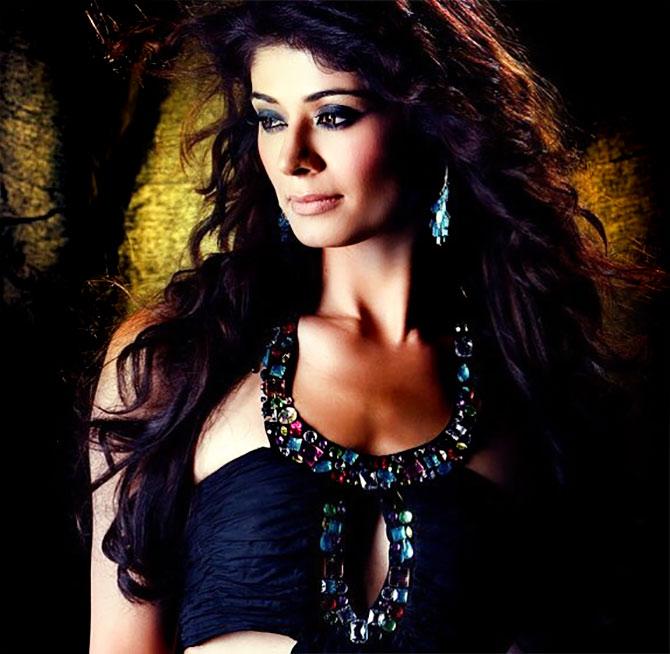 You are into martial arts and nutrition too...
I have been learning martial rts for the last four-and-a-half years; it's a continuous process.
I am a green belt in martial arts. It's a lot of commitment, but I like that.
I would love to do action films.
I am into healthy eating, figuring out how I can detoxify my body.
I am passionate about cooking too.
When I am cooking I want to know when to put what, not killing the nutrient, which is the best optimising food to eat. All these I find fascinating.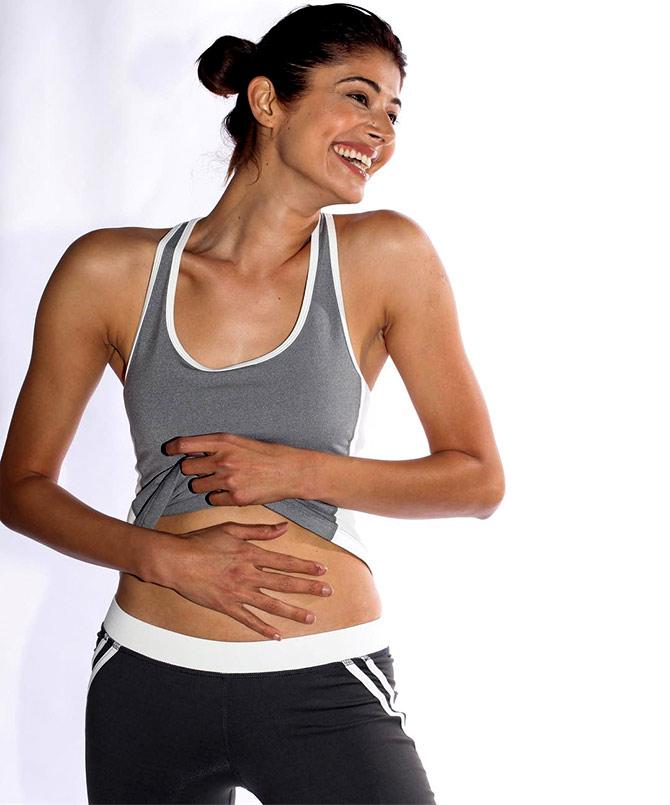 Your fitness mantra?
I feel lots of Indians are not eating healthy. They eat lot of carbs, eat late, and use sugar unnecessarily.
It's all about changing your diet with time, season and with your age.
You have to know your lifestyle; everybody reacts to different things.
I personally stopped adding sugar to tea or coffee, which I think makes a lot of difference.
If you are exercising and drinking water, you can see the change within months.
I am an active person as LA is a hike-centric city.
I am lucky to work out pretty much four times a week.
I regulate my diet. I eat everything, but I will not eat something which is overcooked, or not eat something that is masala (spice) driven because there is no nutrient value to it.
I would rather steam my food and eat.
I know it's not tasty as the masala, but the nutrient value in a steamed broccoli or steamed mushroom or sweet potato is much more than overcooked food.
I substitute quinoa versus rice, and eggs and sandwiches.
What are your other projects?
I am shuttling between Los Angeles and Mumbai. I just did a documentary in the US on women trafficking, where a woman is sold to make money for the family.
Are you planning to settle down with your European boyfriend?
I have a boyfriend, and we are committed to each other.
It's perfect. I am independent. I have my own business to sustain. I am self-sufficient financially.
Right now, it's a lot of commitment darling to get married, lots of adjustments one has to do with the families.
Photographs: Kind Courtesy Pooja Batra/Instagram