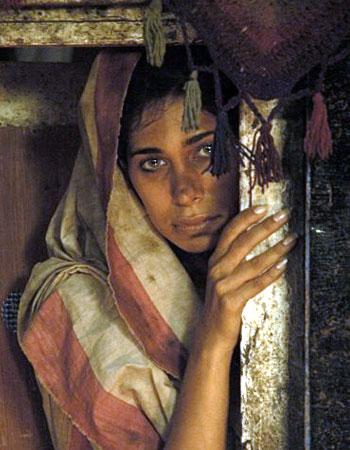 This week's release Bhopal: A Prayer For Rain has a very talented line-up.
Among the likes of Martin Sheen, Kal Penn and Rajpal Yadav is UK-based actress Fagun Thakrer.
She has been cast as a widow of the Bhopal gas tragedy.
"I think I was chosen for my eyes," says Fagun, from Delhi. "My character Rekha says everything through her eyes. They tried a lot of other actors for the part and finally settled me."
Fagun admits it's a small part. "I did it because I wanted to be part of a film that addressed itself to the great tragedy that struck Bhopal 30 years ago. I also got a chance to work with Martin Sheen. In my next film Basmati Blues, I had the privilege of working with another great American actor Donald Sutherland."
Working with such great actors so early in her career was a learning experience for Fagun.
"It was like attending masterclass!" she exclaims. "Both Martin and Donald are stalwarts of the field, and yet so routed and down-to-earth. Martin would be on the location in Hyderabad where where we shot Bhopal: A Prayer For Rain even when he was not required."
Fagun is now keen on doing Hindi films, and has learnt singing, music and dancing from the Julliard School in New York City. She also has a Masters degree in acting from the Royal Central School of Speech and Drama, one of the most prestigious acting schools in the UK.
"About a 1,000 students apply at Julliard every year. Out of these only seven-eight get chosen. I love Bollywood films. Singing and dancing come naturally to me. Where I grew up in Leicester, there are more Indians than in any other part of England. On Diwali, the main road is cordoned off for the celebration," she says.
Fagun is also a very savvy theatre actress. She has acted on the West End stage in London, performing in several Shakespearean plays like Antony and Cleopatra and Romeo and Juliet, as well as roles in Patrick Marber's After Miss Julie by and Anton Chekhov's The Seagull.
"In England, you're not taken seriously as an actress unless you do theatre. I've played Lady Macbeth and Juliet on stage. But Bollywood is another ball-game. Now I need to find my bearings in Bollywood."