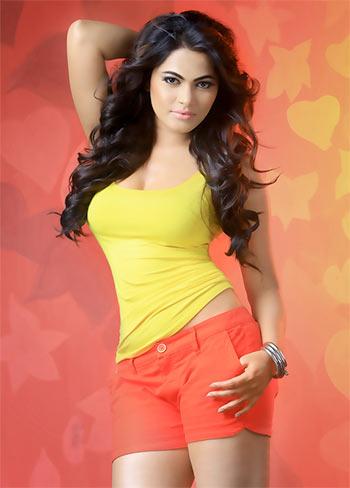 'Jackson presents me better than my previous films.'
Kannada actress Pavana talks about her look in Jackson.
Kannada actress Pavana shot into the limelight with her performances in Gombegala Love and Jatta.
In Gombegala Love she played a physically challenged girl and in Jatta, which won an award from the government of Karnataka for best film, Pavana played the wife of a forest guard who elopes with her lover, only to return to her husband.
The films saw her in earthy and unglamorous roles, but her latest film Jackson saw her in a 'hot' new look that surprised the Kannada film industry.
Pavana talks to Srikanth Srinivasa/ Rediff.com about her makeover and the kind of roles she would like to do.
Why do this role when you have done serious, performance-oriented roles in the past?
I wanted to do this role because it has a comic element and it is necessary to keep the audiences in good humour.
I have been doing girl-next-door kind of roles in all my previous films.
Here, I am literally living in the house opposite the hero's. What appealed to me is the constant fights between the hero and me.
Your glamorous pictures in Jackson took people by surprise.
It is a normal girl's role. I don't think I have been presented glamorously anywhere in the movie.
This film has shown me in a better look and presentation compared to my previous films.
I did the photo session after Jackson was over. I didn't get this offer because of the photos but because of my performance in Gombegala Love.
Are you looking for glamorous roles now?
No. When I heard this script, I thought I should also be part of such films.
When I did Gombegala Love and Jatta, I thought they were interesting roles and required an unglamorous heroine.
I will choose from whatever I get and whatever suits me and not go in search of anything in particular. I am looking forward to doing even extreme over-the-top kind of roles.
You had to reprise your role in Gombegala Love in real life after you had an accident. Tell us about it.
I was confined to my home for a year after I had an accident. It was the most trying period of my life.
I was bedridden for almost a year. I couldn't move my body because of the accident. It was somewhat similar to the role I did in the film.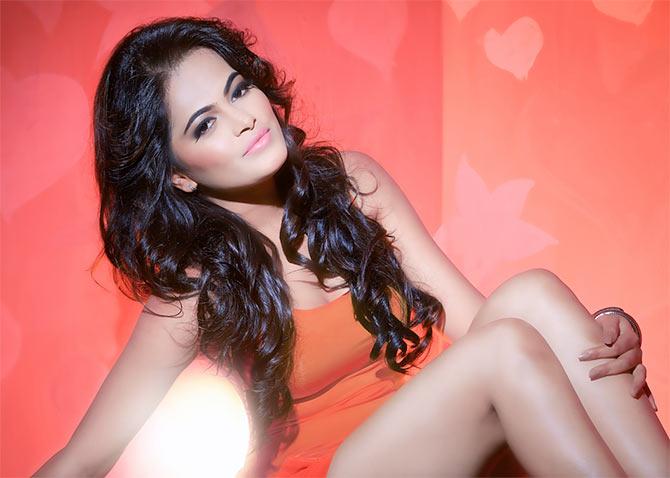 Your parents opposed your decision to work in movies. How did you manage to bring them around?
Initially, there was opposition and especially after the accident. They felt that it would be difficult for me to recover from the trauma mentally more than physically.
Even today, there is some amount of resistance to my doing movies.
The accident was the turning point in my life. That was when I decided that I want to prove to my family that I can achieve what I have set out to do in the form of doing good roles.
I could have given up films altogether. Films were not a passion, but it is like God to me now. I will try to nurture my talent and harness it for better performances.
I am still undergoing treatment and I may have to take medicines for a long time.
You wanted to change your name to Vrinda but you are back to calling yourself Pavana.
A lot of people suggested that I change my name to Vrinda.
I changed my name when I was in a confused state of mind. I am trying to correct people who call me differently.
I am happy with my original name. I don't want to spoil my identity by going in search of another name.