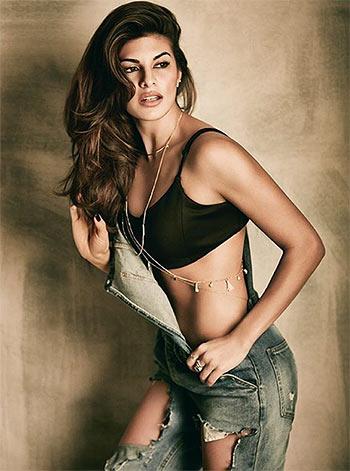 'When my first two films didn't do well, I was sitting at home with no work. I don't want to feel that way again. Being busy is a blessing. I never complain about it and keep working harder.'
'My biggest challenge is to take it to the next level.'
Jacqueline Fernandez gives us a jhalak into her life.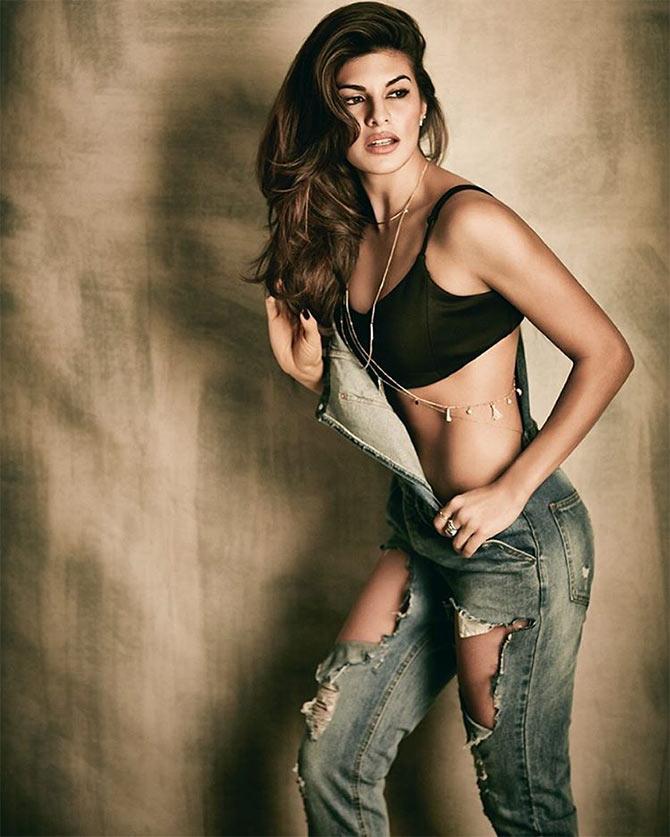 She may still have to prove herself at dance but Sri Lankan actress Jacqueline Fernandez is enjoying her stint in Jhalak Dhikhhla Jaa Season 9.
The actress will join Karan Johar and Ganesh Hegde at the jury panel.
She tells Rediff.com contributor Rajul Hegde what she brings to the show, and also looks back at her early days of dance in Bollywood.
What brings you to television?
Actually, I was a little shocked because I did not consider TV until it was offered to me. Then I thought it was something to think about.
A lot of people may not go and watch my movies and also may not connect with the characters I have played but every single house in India has a television. I felt the connect I will be able to have with viewers will be lot more.
In Jhalak, there is no acting. The audience will see me as me. I thought it was a fantastic opportunity, so I said yes.
Do you consider yourself lucky to have gotten an opportunity to judge a dance reality show so early in your career?
I know it's a huge opportunity for me. As a dancer, I have a long way to go, and a lot to prove.
Judges like Madhuri Dixit, Remo D'Souza and Shahid Kapoor have proved themselves and are amazing dancers. I still have to do more. So to have an opportunity like this is amazing.
It's also a huge responsibility because the contestant's win is in your hands.
What will be your barometer to judge a performance?
A lot of these dancers are better than me, so it's very difficult to judge them. I realised that I am not going to judge them on their dance technique because I don't know that myself. I am going to judge them on their journey -- how much they push themselves every week, and entertain in those few minutes on stage.
Do you remember your first stage performance?
My first stage performance was in Mumbai during an awards show, after my second film, Jaane Kahan Se Aayi Hai. I was really nervous, dancing to the latest hits of that time and the performance was a disaster.
I forgot most of my steps, the prop didn't move properly, my costume was a hindrance... Now, after doing so many shows, I know exactly where to look and what to do even if I forget my moves. I know what costumes and shoes to wear.
And I know that rehearsals are very important. I can tell sometimes when contestants have not rehearsed enough.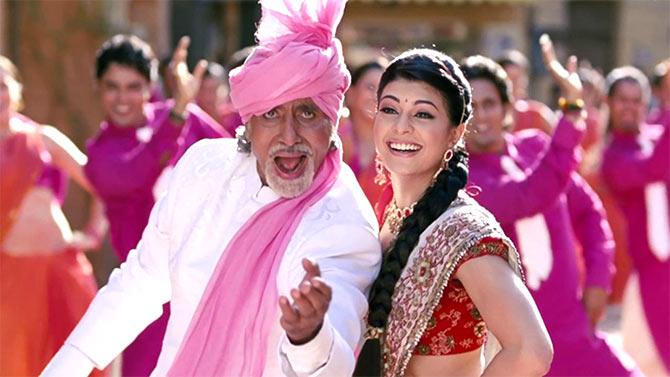 What did your choreographer tell you about your dancing when you first danced in Bollywood?
The choreographer, Saroj Khan, told me how bad I was.
I learnt an important lesson during my first film Aladin, when I was doing a song and dance with Amitabhji (Bachchan). I got a yelling on the mike in front of everyone because I was too nervous to perform.
Also, I hadn't worked hard enough. I did a couple of rehearsals which I thought were enough.
I told the choreographer that I didn't know Bollywood dancing because I wasn't from here. She told me that I'm an actress and I need to learn it, that I need to be prepared because there are a lot of actresses out there. She was so right.
Who is your favourite choreographer?
It's very difficult to choose.
Remo D'Souza has directed and choreographed me (in A Flying Jatt). He is such an amazing person to work with.
Ahmed khan gave me my biggest hits -- Lat Lag Gayee (Race 2), Jumme Ki Raat and Yaar Nay Miley (Kick).
What kind of costumes are you going to wear on Jhalak?
I wanted to bring some informality to the show, so I don't want to be in gowns and dresses that will restrict me. I jump on stage a lot and dance with the contestants. I want the contestant to see me as a mentor, not a judge.
This year has been hectic for you, with Houseful 3, Dishoom, A Flying Jatt and a dance show . How do you see your growth in the industry?
This year has been very special. I have got lot more confidence after Kick because I am constantly working. Things went really fast post Kick, and I signed all my movies.
There is no better training than facing the camera. With every film, you become more comfortable and that shows on screen.
Trust me, when my first two films didn't do well, I was sitting at home with no work. I don't want to feel that way again.
Being busy is a blessing. I never complain about it and keep working harder.
Now, I want to do challenging roles and bigger dancing and choreography. I am doing movies back-to-back.
My biggest challenge is to take it to the next level.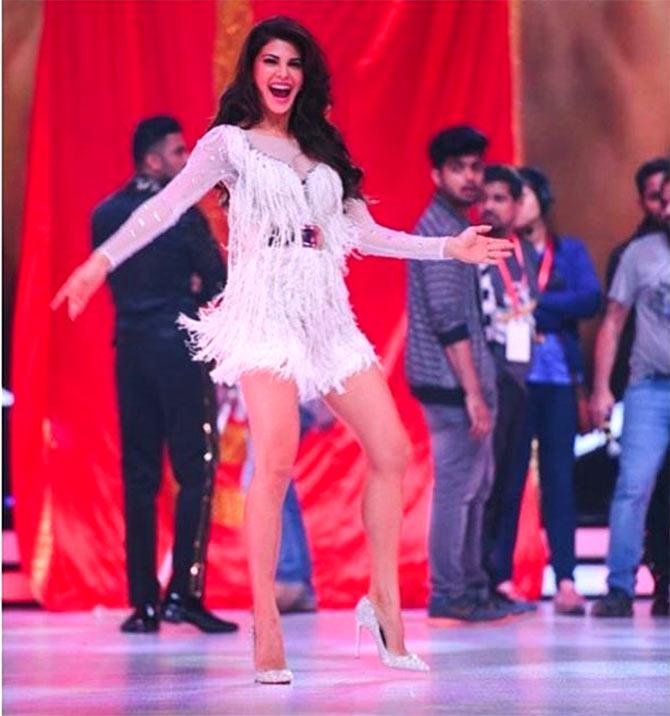 Does Jhalak host Manish Paul flirt with you on the show?
Of course he does, and I enjoy it! (smiles).
He has some special lines for me every week, which actually make no sense. But he is the life of our show.
Since Madhuri and Shahid were the judges in the previous seasons, do you feel any pressure?
Yes, I do. I hope to do justice to the show and not let anyone down.
Any particular phrase you will use to appreciate a performance?
'Mujhe toh teri latt lag gayi' and 'Iss act mein kick hai'.
Who is the hottest contestant on the show?
Nora Fatehi.
Surveen Chawla is hot and a phenomenal dancer.
Salman Yusuf Khan is also a hot dancer.
Sidhant and Shantanu are cute.