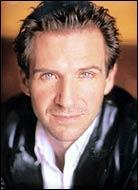 Fans might wait eagerly for Harry Potter movies, but not Ralph Fiennes, who plays Lord Voldemort in the fourth instalment, Harry Potter And The Goblet Of Fire.
Fiennes has made it clear that he isn't a fan of the first two Potter films, Harry Potter And The Sorcerer's Stone and Harry Potter And The Chamber Of Secrets.
'I think the first two films were a little too saccharine and glib, even for Potter fans,' he was quoted as saying.
Aguilera says Britney is history
Pop star Christina Aguilera has reportedly stated that her pregnant pop rival Britney Spears has 'let herself go,' and will never be able to make a comeback in the pop world.
According to the Sun, Christina feels that the singer has not taken enough care to maintain her sexy image. The Dirrty singer hopes that Britney will be content as a mother because she won't be a pop star again.
'I can't see a comeback on the cards,' Aguilera said.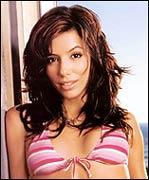 Eva Longoria desperate to become a housewife
Desperate Housewives star Eva Longoria has revealed that she is desperate to become a housewife by marrying boyfriend Tony Parker.
Eva, who plays the cheating Gabrielle Solis in the hit show, has said she would love to start a family with the basketball player, but cannot because of her work commitments.
'I would love to have a brood of kids. I am desperate to be a housewife but I have six more years on Desperate Housewives,'
femalefirst quoted her as saying.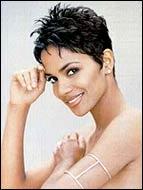 Halle Berry splashes out $3.5 mn on Hollywood home

 

Halle Berry has spent a staggering $3.4

million on a new home in Hollywood Hills. According to femalefirst, the Italian-style four-bedroom mansion features a swimming pool, hot tub and two 'fire pits' made of volcanic lava.

 

In October 2004, the Catwoman actress had splashed out $4.5 million on a mansion in Malibu Cove Colony, where Die Hard actor Bruce Willis owns a home.

 

Mel Gibson to stage Christ's crucifixion

 

Passion of the Christ director Mel Gibson is reportedly planning to recreate Jesus Christ's crucifixion on the streets of Sydney, Australia, if the city is chosen to host a major Catholic gathering. Organisers are desperate to get the star on board because they believe Gibson's role in the celebrations could secure victory for Sydney in the battle to be the venue for the Catholic Church's World Youth Day in 2008.

 

Plans include holding the last supper at the famous Sydney Opera House ending with the crucifixion of Christ at St Mary's

Cathedral. 'He might well be attracted. I think his devotion to Christ is very real,' the Archbishop of Sydney, George Pell, was quoted by Femalefirst as saying.

 

The venue for the event, expected to attract an estimated 400,000 Catholics from 160 countries, will be announced by Pope

Benedict XVI on August 21.