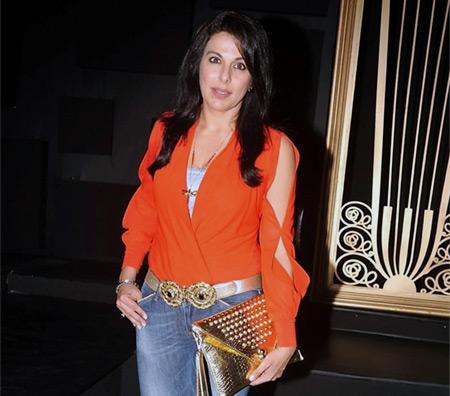 Kabir Bedi got married for the fourth time, on January 16, to his long-time girlfriend Parveen Dusanj.
While quite a few celebs wished the newlyweds on Twitter, the 70 year-old actor's eldest daughter Pooja Bedi wasn't happy with this union.
Pooja, never one to hold back her thoughts, tweeted, "Every fairy tale has a wicked witch or an evil step-mother! Mine just arrived."
Beneath this seemingly dismissive remark lies hurt and betrayal.
When contacted, Pooja told she was sorry she couldn't attend her father's big day.
"It hurts to not have been a part of such a momentous occasion in my dad's life. I love my dad and I wish him the very best."
The hostility between Pooja and Parveen Dusanj came to a head two years ago over a property dispute.
At that time Kabir Bedi had said, "I am very upset that Pooja is targeting Parveen when the dispute was between me and her."
Let's hope this matter gets resolved pretty soon between the father-daughter duo.