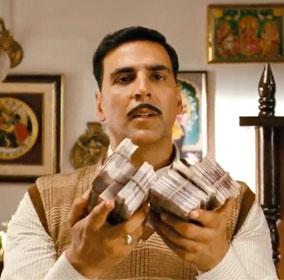 'Damned if you do, damned if you don't,' sang Rishi Kapoor about the all-important 'paisa' in Karz.
Money matters and how!
Ever since PM Modi outlawed Rs 500 and Rs 1,000 notes, it's resulted in chaos on India's streets and comedy on India's phones.
Let's focus on the latter for a bit and rest those aching feet after standing for hours in ATM/bank queues.
Bollywood and black money go a long way.
Take a look at its tradition of hiding unlawful, undeclared, capital in ingenious ways.
Special 26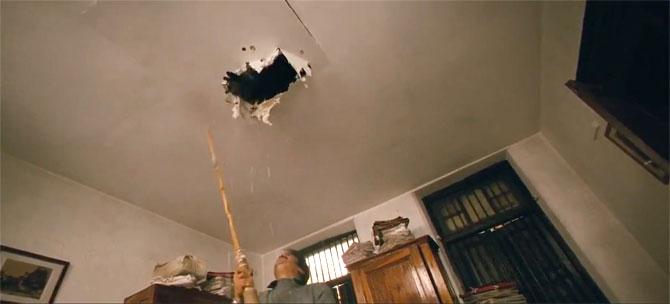 Conman masquerading as Income-Tax guy discovers the reality behind the saying -- Bhagwan jab bhi deta hai chappar phad ke deta hai -- whilst conducting an I-T raid at a minister's bungalow and discovering cash bundles stored everywhere from temple to ceiling.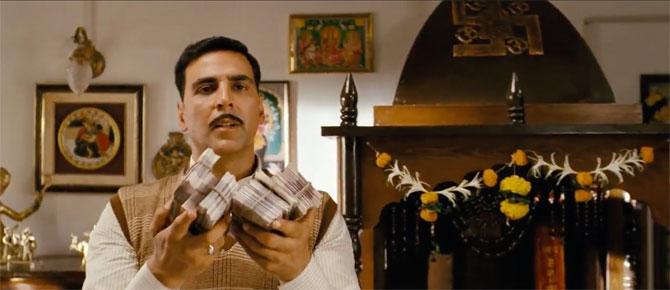 Chor Machaye Shor, much?
Ram Lakhan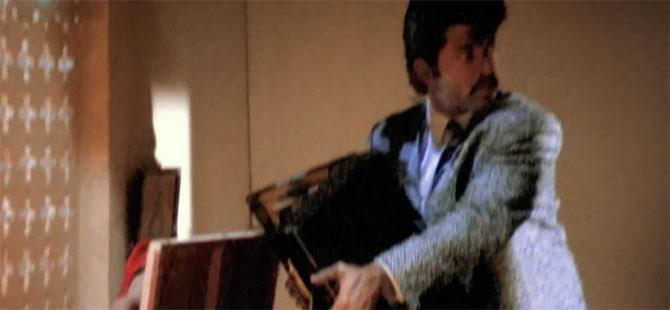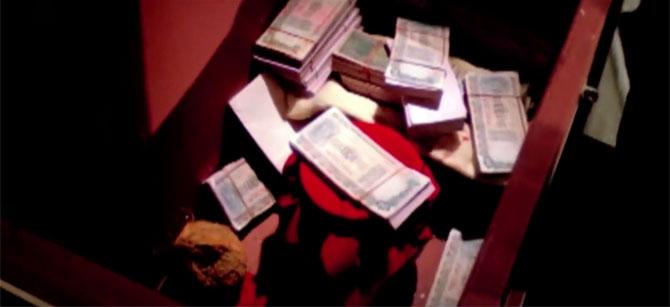 Dumping corrupt cash inside upright mom's mandir is never a good idea.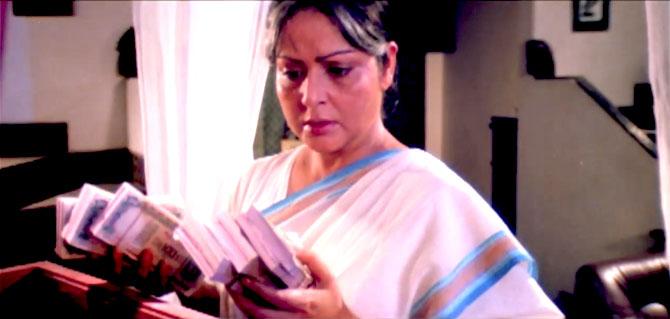 Just wait till she discovers it and grounds the hero for life.
Shaan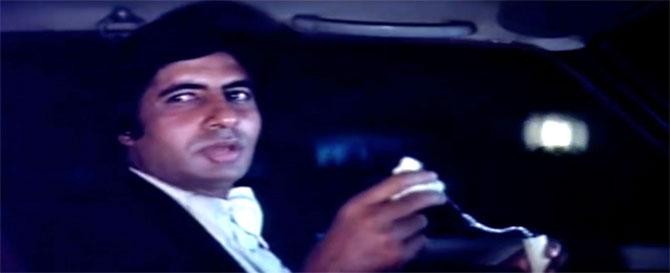 Diamonds are a girl's best friends.
Boys too, they just don't like to admit it and slip them inside a walking cane.
Parvarish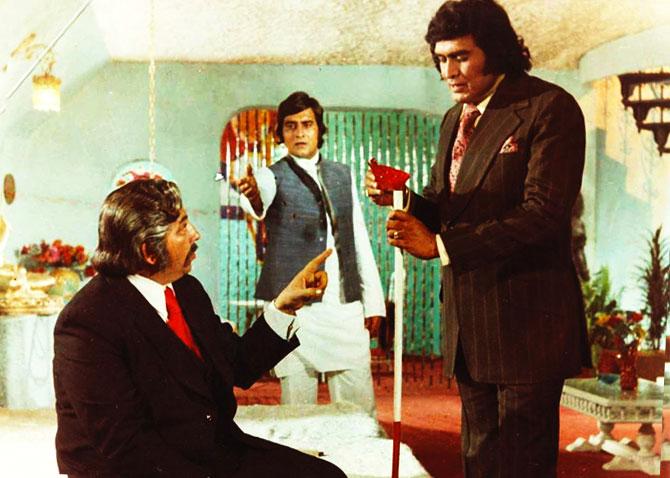 Clearly, the walking stick enjoys a multipurpose standing in Hindi films.
Once again, they come in handy to hoard, what else, diamonds.
Qurbani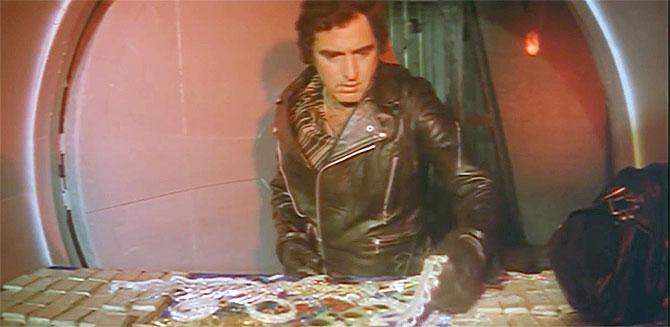 Always wanted a tour inside Uncle Scrooge's prized vault? Look no further.
Kaalia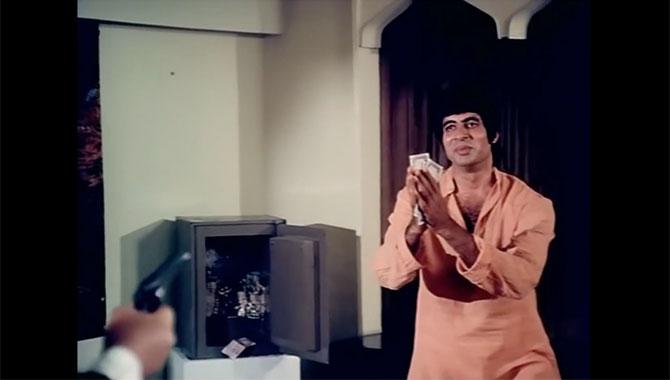 Bank lockers are a complete no-no for our big screen Seths even if their overflowing tijoris are targets of thieves they've tyrannised to make a killing.
Don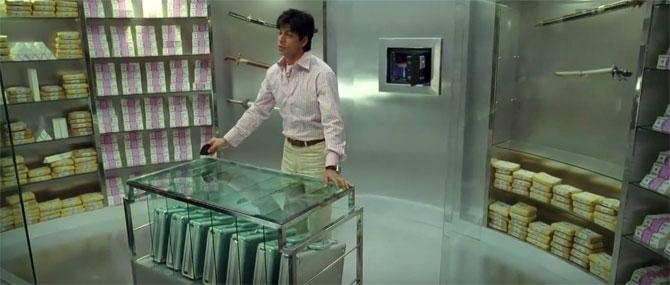 Don't get too impressed by the state-of-art safe for the one 'Wanted' by baarah mulkon ki police.
Judaai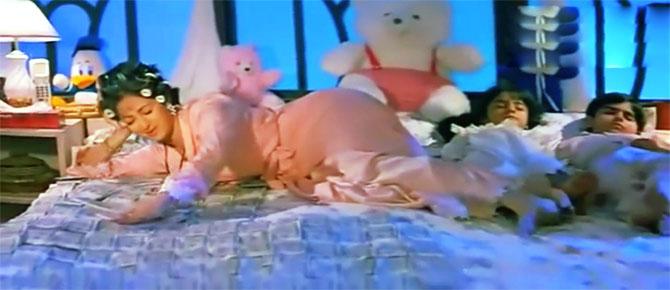 That's what happens when you take the expression 'rolling in money' too seriously.
Beta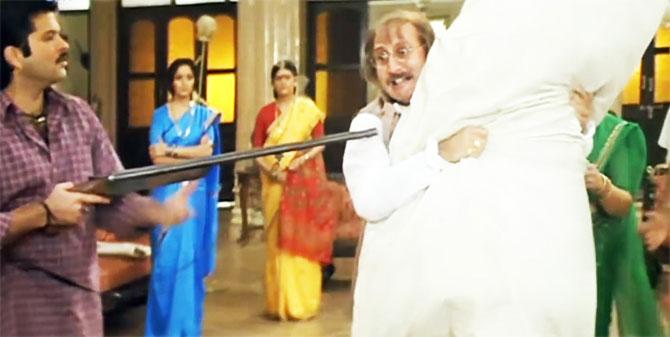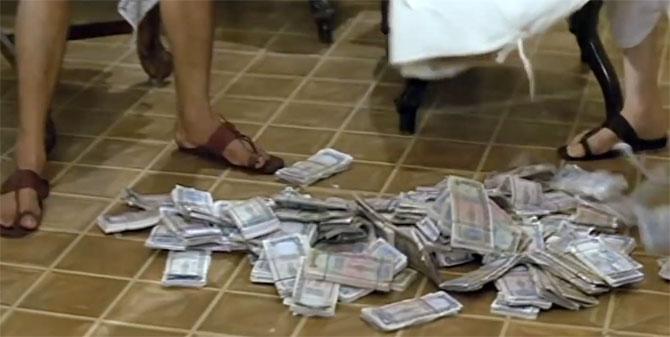 Speaking of mattresses, it's the least suspicious yet most widespread hiding place among champions of kaala dhan.
Mujhse Shaadi Karogi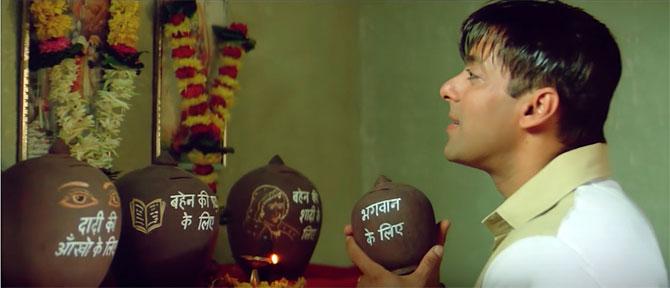 Don't be fooled by these holier than thou hoarders and their huge stockpile of money banks.
Hera Pheri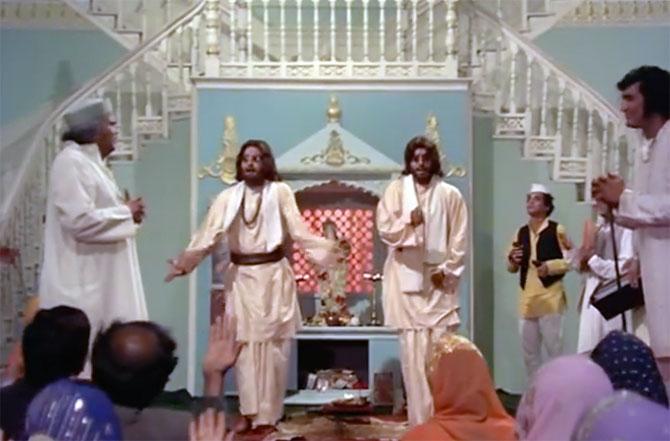 OMG, how much moolah crooks stash in the name of the Lord!
Dhamaal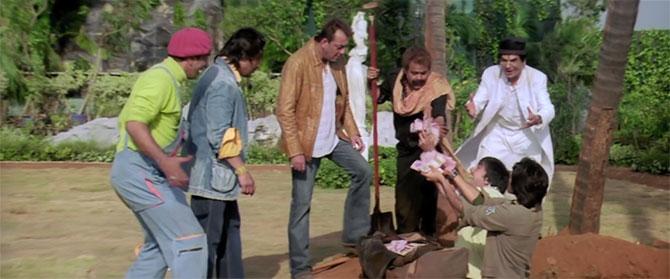 Bottom-line? You reap what you sow.
LESSONS FROM BOLLYWOOD...