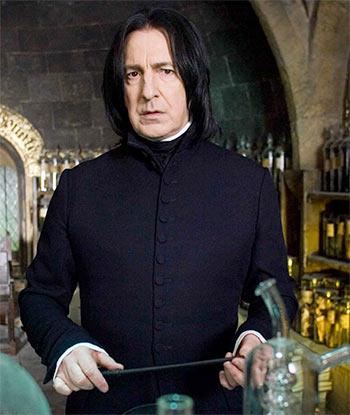 British actor Alan Rickman, who famously played Professor Snape in the Harry Potter series, passed away in London. He was 69.
Rickman was one of the best loved and admired British actors of the last three decades. His death has been confirmed by his family.
Rickman had been suffering from cancer, reports the Guardian.
The actor found a fresh legion of fans with his role as Professor Snape in the Harry Potter films.
But he has been a big-screen staple since first shooting to global acclaim in 1988, when he starred as Hans Gruber, Bruce Willis's sardonic adversary in Die Hard -- a part he was offered two days after arriving in Los Angeles, aged 41.
Rickman's other film roles includ Robin Hood: Prince of Thieves, Truly, Madly, Deeply, Ang Lee's 1995 film Sense and Sensibility and Love Actually.
In 1995, he was awarded the Golden Globe, Emmy Award and Screen Actors Guild award for his portrayal of Rasputin in Rasputin: Dark Servant of Destiny.