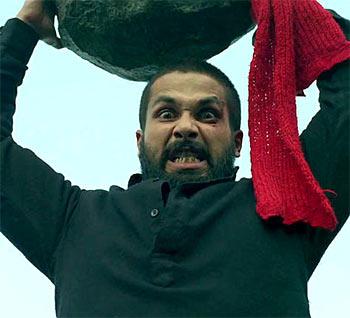 Looking through Bollywood's bloody history of settling scores.

"Revenge is never a straight line. It's a forest."

Remember this line from Quentin Tarantino's volatile Kill Bill Vol 1?

Well, Hindi films have its own bloody history of settling scores.
Taking the tradition a step further appears to be Sriram Raghavan's Badlapur featuring Varun Dhawan in an uncharacteristically savage avatar.
Even as the intense drama hits the screens on February 20, here's a look at some of Bollywood's best-known vendetta flicks.

Haider (2014)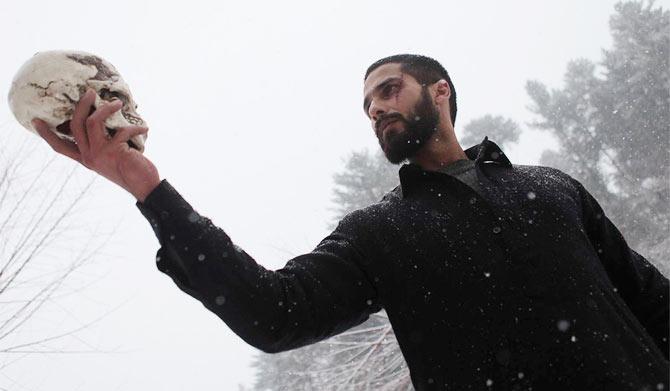 Image: Shahid Kapoor in Haider
Avenger: Shahid Kapoor
Reason for revenge: Father's execution as a result of his mother and uncle's joint betrayal.
Payback time: Shahid's Hamlet-inspired wrathful, melancholic temperament struggles to decide whether he can fulfill his dying father's wishes and hurt his wicked uncle but his mother explains the futility of the concept to him in a manner most catastrophic.

Gangs of Wasseypur I & II (2012)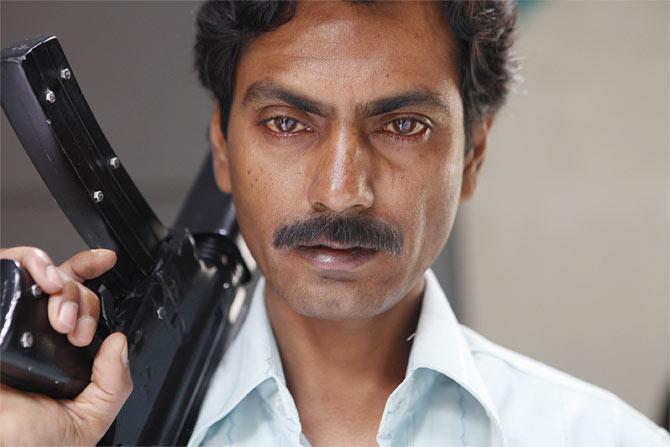 Image: Nawazuddin Siddiqui in Gangs of Wasseypur 2
Avenger: Manoj Bajpai and Nawazuddin Siddiqui
Reason for revenge: Assassination of their respective fathers by a cunning politician.
Payback time: With Bajpai's Sardar Khan bumped off in the first volume, it's up to son Siddiqui to finish off their long-time nemesis Ramadhir Singh (Tigmanshu Dhulia).

And he does that rather unflinchingly by cornering the latter unarmed, unshielded in a hospital's lavatory with nothing but a zillion bullets doing all the talking.

Kahaani (2012)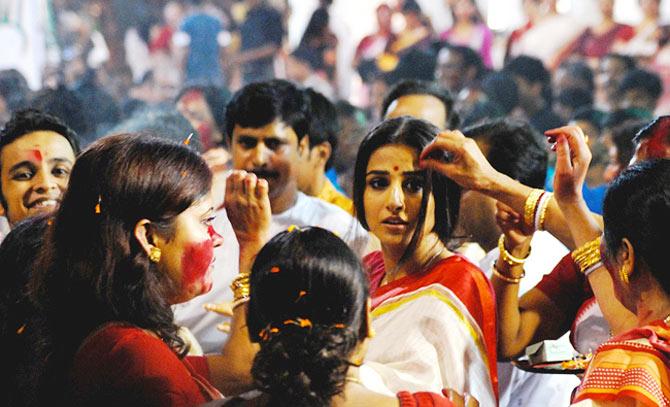 Image: Vidya Balan in Kahani
Avenger: Vidya Balan
Reason for revenge: Husband's death in a poison-gas attack.
Payback time: Vidya Balan fakes a pregnant belly and fools the cops to facilitate her retribution against the mysterious rogue within the intelligence.

Talaash (2012)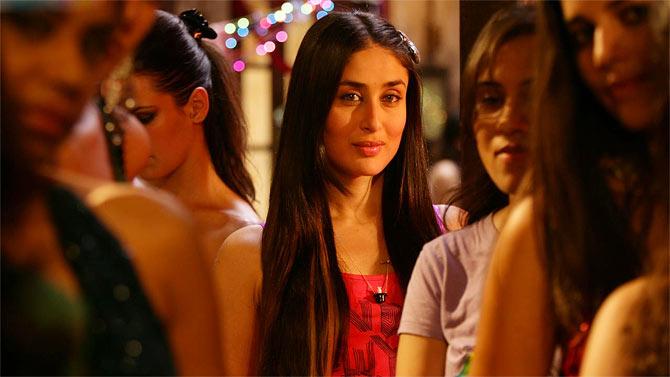 Image: Kareena Kapoor in Talaash
Avenger: Kareena Kapoor
Reason for revenge: Dumped to die on the road by her companions following a car accident.
Payback time: Kareena returns as a restless spirit bumping off her culprits one after another at the exact same spot in a similarly staged car accident.

Agneepath (2012)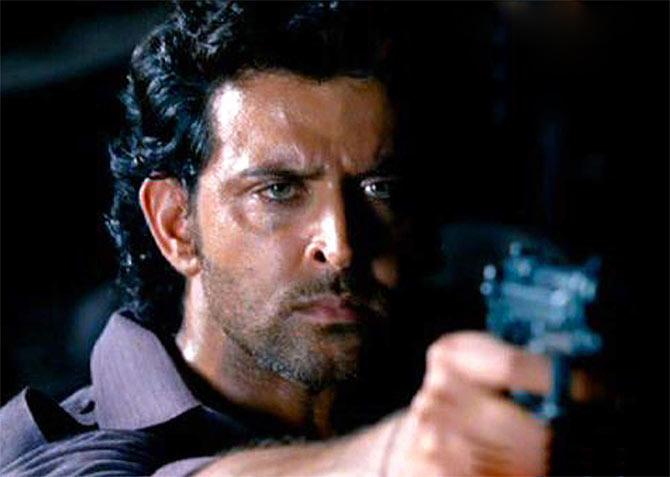 Image: Hrithik Roshan in Agneepath
Avenger: Hrithik Roshan
Reason for revenge: Humiliation and murder of his virtuous, schoolteacher dad and, later on, wife too.
Payback time: In this blood-splattering remake of the Amitabh Bachchan starrer, Hrithik unleashes hellish fury at his wrongdoers -- Sanjay Dutt and Rishi Kapoor -- with striking intensity making it one of the more satisfactory remakes from Bollywood.

Ghajini (2008)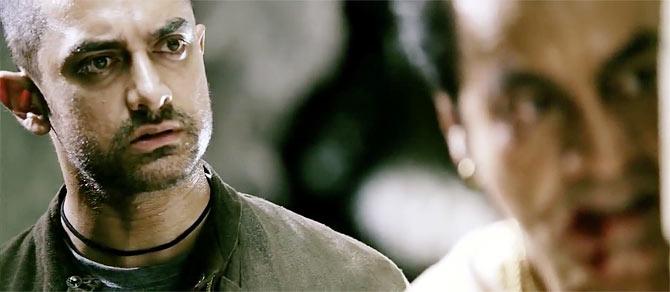 Image: Aamir Khan in Ghajini
Avenger: Aamir Khan
Reason for revenge: Girlfriend's brutal murder and severe, short-term memory loss triggering injuries to self.
Payback time: Being at a clear disadvantage, ridden by anterograde amnesia, doesn't come in Aamir's way as he sets a trail of tattooed notes on his torso and polaroid shots as clues to hunt his foe Ghajini (Pradeep Rawat) and hammer the daylights out of him.

Ek Hasina Thi (2004)
Image: Urmila Matondkar and Saif Ali Khan in Ek Hasina Thi
Avenger: Urmila Matondkar
Reason for revenge: Duped by her fraud boyfriend (Saif Ali Khan) to do time in prison for crimes she did not commit.
Payback time: After a hellish stint in jail, a wiser, bitter Urmila meticulously plans her payback and punishment (involving rats) in ways you never thought one could.

Karan Arjun (1995)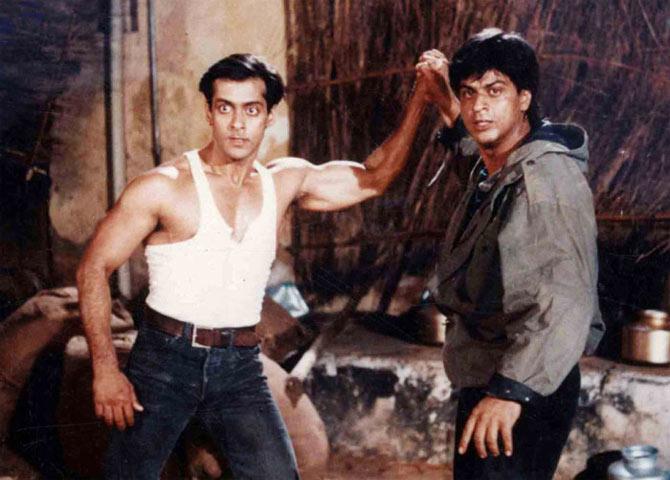 Image: Salman Khan and Shah Rukh Khan in Karan Arjun
Avenger: Raakhee, Salman Khan and Shah Rukh Khan
Reason for revenge: Sons killed ruthlessly by inheritance-hungry relative.
Payback time: Raakhee's keen prayers are answered and Salman-Shah Rukh are reborn as Salman-Shah Rukh to get back at the evil Amrish Puri and his cronies with the same level of aggression.

Baazigar (1993)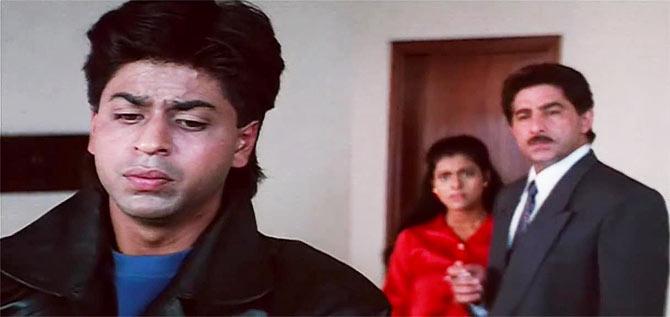 Image: Shah Rukh Khan, Kajol, Dalip Tahil in Baazigar
Avenger: Shah Rukh Khan
Reason for revenge: Downfall of his family, business and father by a certain Madan Chopra.
Payback time: SRK's strategy to take over his enemy's business by romantically pursuing both his daughters gets out of hand when he throws one of them off a building.

But this is Abbas-Mustan and 'haar ke jeetnewale ko Baazigar kehte hain,' so SRK stabs Madan Chopra with the same rod the latter inserted in his gut a few seconds ago.
Khoon Bhari Maang (1988)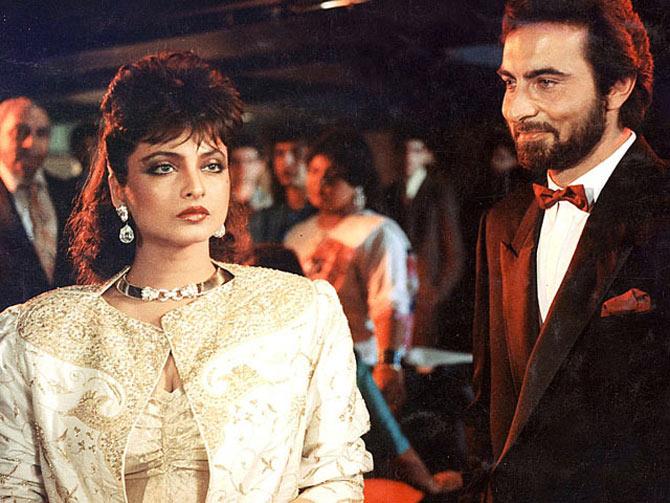 Image: Rekha and Kabir Bedi in Khoon Bhari Maang
Avenger: Rekha
Reason for revenge: Greedy new husband threw her in a lake full of crocodiles, took over her riches and left her kids for ruin.
Payback time: Rekha transforms from plain Jane to scar faced to super model in a matter of few reels to exact revenge along exact same lines from her suave but spiteful hubby (Kabir Bedi) using glamour as her primary weapon.

Aakhri Raasta (1986)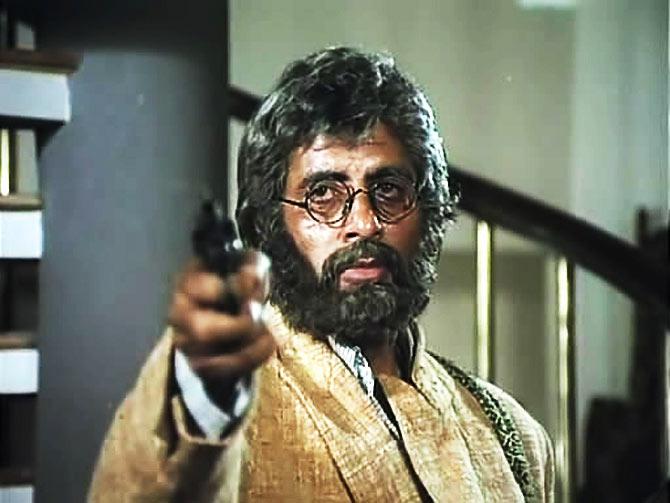 Image: Amitabh Bachchan in Aakhri Raasta
Avenger: Amitabh Bachchan
Reason for revenge: Wife's rape leading to suicide for which he's falsely implicated and sentenced for over two decades.
Payback time: AB comes out of prison and goes on a vendetta spree by cold-bloodedly executing every single person responsible for his misery -- the politician, the cop, the doctor even as his own police officer son hopes to curtail his activities.

Nagin (1976)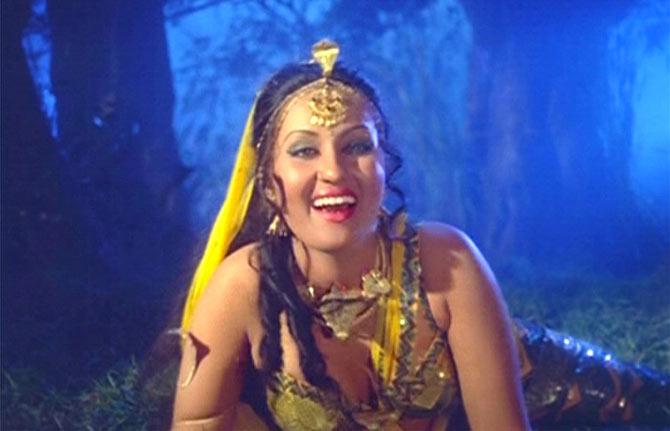 Image: Reena Roy in Nagin
Avenger: Reena Roy
Reason for revenge: Slaying of her mate.
Payback time: A form changing snake woman loses her partner to a hunter bunch.

Prompted by her furious, revengeful state of mind, she resolves to spew poison into their veins one after another by changing into several seductive avatars.

Sholay (1975)
Image: Sanjeev Kumar, Dharmendra and Amitabh Bachchan in Sholay
Avenger: Sanjeev Kumar
Reason for revenge: Family massacre and severing of both his arms by notorious bandit Gabbar Singh (Amjad Khan).
Payback time: Sanjeev Kumar's Thakur employs two golden-hearted crooks (Dharmendra, Amitabh Bachchan) to get hold of Gabbar so that he can realise his dream of chopping his arms with a customised pair of spike-soled shoes.

Zanjeer (1973)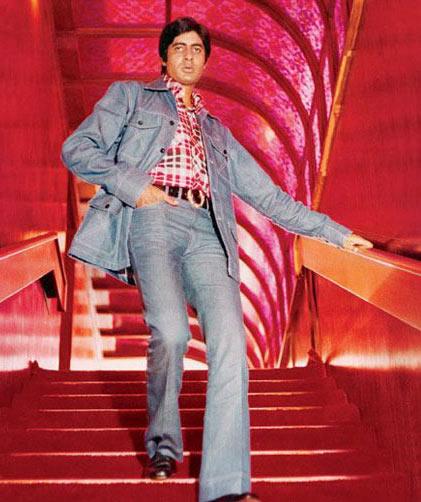 Image: Amitabh Bachchan in Zanjeer
Avenger: Amitabh Bachchan
Reason for revenge: Parents shot dead by a gangster.
Payback time: Big B's angry young cop takes a while to figure out the man who gunned down his folks when he was a kid is none other than the city's most influential fella, Teja, played by Ajit.

Intequaam (1969)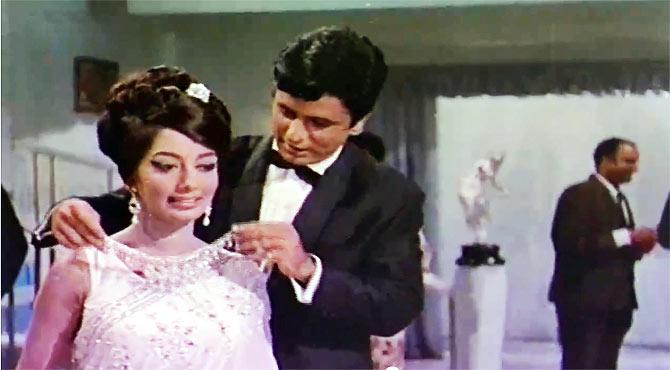 Image: Sadhana and Sanjay Khan in Intequaam
Avenger: Sadhana
Reason for revenge: Put behind bars for a year after being falsely accused for a theft by her arrogant boss (Rehman).
Payback time: After the unfair treatment meted out on her, Sadhana is in no mood to forgive and forget.

She hatches a scheme with Ashok Kumar to retaliate against their common enemy by seducing the boss's son (Sanjay Khan) into a romantic trap.