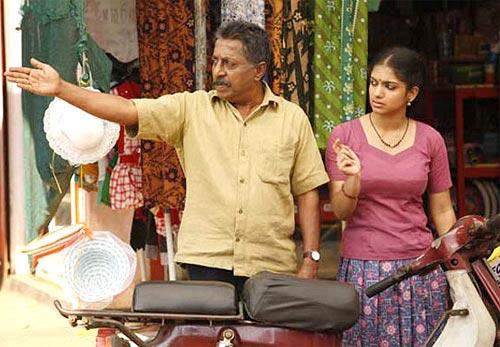 After his well appreciated maiden Malayalam venture Aathmakatha, director Premlal's new film is Outsider.

"Sreenivasan, who played the lead role in Aathmakatha, portrays the role of a poor boatman. Indrajith is a local goon, while Pasupathi plays a baddie with a difference. The female lead is debutante Ganga Babu who plays Sreenivasan's daughter," says Premlal.

The

shooting of the film, produced under the banner of Gowri Meenakshi movies, is currently on at Chalakudy.

Thekkady and Thirunelveli are the other locations.

The cinematographer is Sameer Haq and the music director is Sangeeth.

According to Sreenivasan, "This is a faster-paced movie compared to Aathmaktha and the narrative style used here is the most attractive aspect of this film for me."