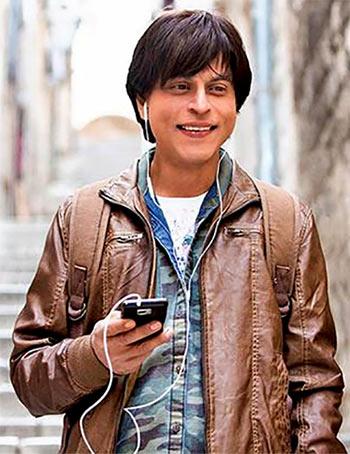 Here's looking at the films that failed at the box office in the first half of this year.
The year 2016 did not see too many big earners.
Quite a few high profile movies, which were expected to be solid hits, disappointed in a big way.
Here's a look at the 10 major flops of 2016 so far.
Fan
Box Office Collection: Rs 85 crore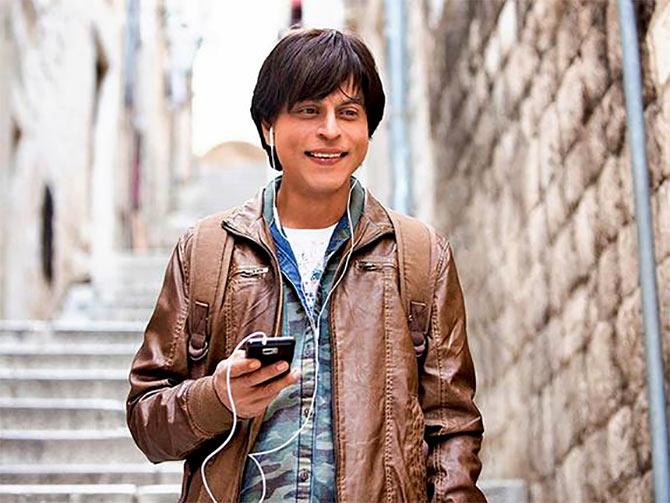 IMAGE: Shah Rukh Khan in Fan.
Fan turned out to be Shah Rukh Khan's biggest disappointment in the last 15 years.
The film took the biggest opening of the year (Rs 19.2 crore) but collections fell in a major way from the second day itself.
It pulled in Rs 71.5 crore in the first week but added just about Rs 14 crore more to its final tally.
Read the reviews here: Raja Sen / Sukanya Verma
Ghayal Once Again
Box Office Collection: Rs 40 crore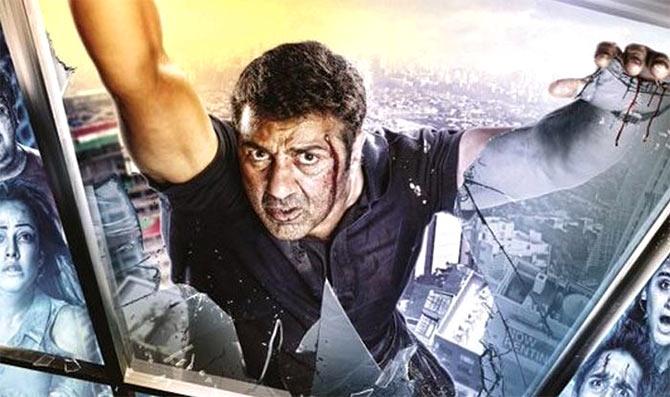 IMAGE: Sunny Deol in Ghayal Once Again.
A couple of years in the making, Ghayal Once Again was Sunny Deol's dream film.
The narrative was patchy in the beginning and in the climax portions and though the film boasted of two major action sequences, they weren't good enough to salvage this expensive action film.
Azhar
Box Office Collection: Rs 33 crore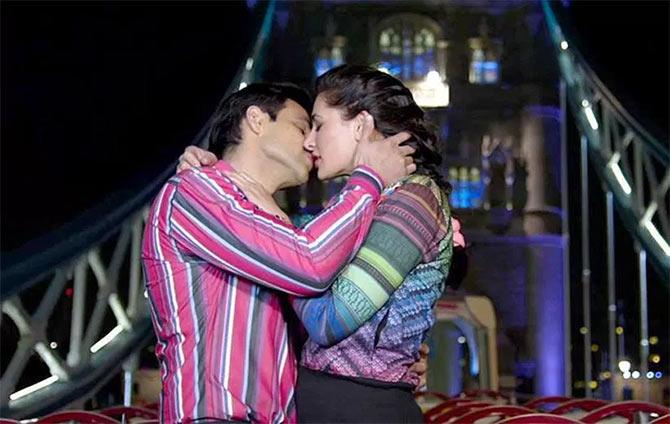 IMAGE: Emraan Hashmi and Nargis Fakhri in Azhar
Things seemed to be going right for Azhar before its release but audiences were clearly not interested in watching the real life tale of former cricketer Mohammed Azharuddin.
The film had mixed reviews with Emraan Hashmi being appreciated in the title role.
Azhar held itself together for the weekend but fell rapidly after that.
Read the reviews here: Raja Sen / Prem Panicker
Kya Kool Hain Hum 3
Box Office Collection: Rs 31 crore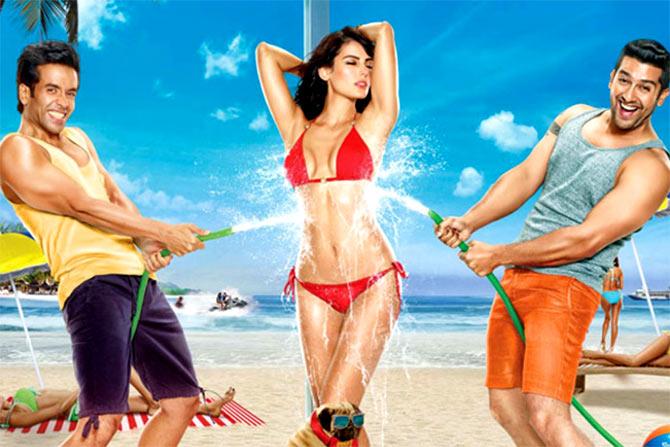 IMAGE: Tusshar Kapoor, Mandana Karimi and Aftab Shivdasani in Kya Kool Hain Hum 3.
After a good opening in the same week as Akshay Kumar's Airlift, audiences totally rejected Kya Kool Hain Hum 3.
The adult comedy, starring Tusshar Kapoor, Mandana Karimi and Aftab Shivdasani, just could not redeem itself after the goodwill engendered by the first two films of the franchise had worn off. There was a rapid decline in footfalls from the very second day.
The poor show of the film has cast a shadow on the fourth in the series.
Sarbjit
Box Office Collection: Rs 31 crore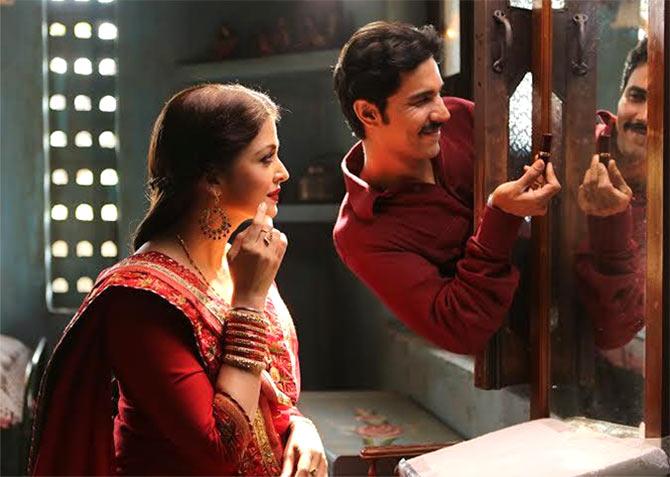 IMAGE: Aishwarya Rai Bachchan and Randeep Hooda in Sarbjit.
There was much hype around Sarbjit, but it saw a poor opening. The weekday takings were consistent but on the lower side.
Aishwarya Rai Bachchan did not wow audiences though Randeep Hooda was appreciated. Eventually, the film may just about manage to cover costs.
Read the reviews here: Raja Sen / Sukanya Verma
Rocky Handsome
Box Office Collection: Rs 26 crore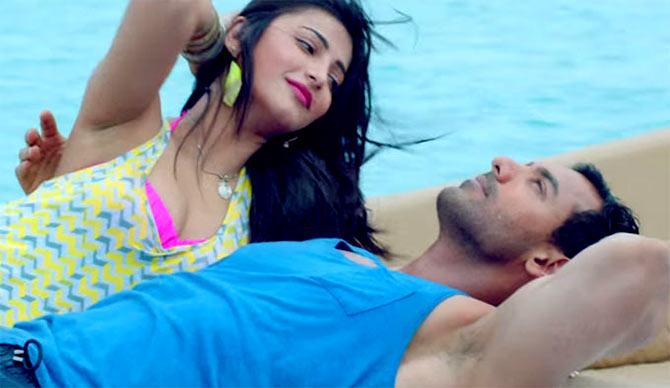 IMAGE: Shruti Haasan and John Abraham in Rocky Handsome.
Though its release was delayed and it was burdened with an 'A' certificate, Rocky Handsome saw a decent opening. But the collections fell soon after.
The film starring John Abraham and Shruti Haasan, boasted of some never-seen-before action, but audiences did not seem to be interested.
The critical acclaim was missing too and lack of word-of-mouth publicity meant that the film disappeared sooner than expected.
Fitoor
Box Office Collection: Rs 19 crore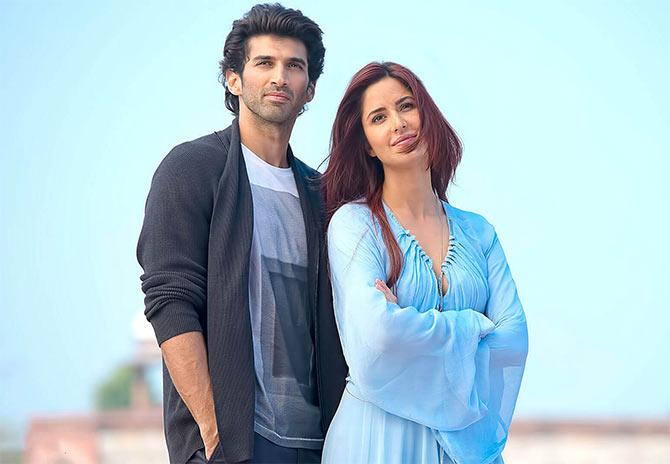 IMAGE: Aditya Roy Kapur and Katrina Kaif in Fitoor.
The biggest disaster of the year Fitoor had tragedy written all over it from the outset. There were constant shooting delays and changes in the cast.
The response to the promo was lukewarm and the songs didn't pick up.
Director Abhishek Kapoor got some good reviews but overall there were no takers for the Katrina Kaif-Aditya Roy Kapur starrer.
Te3n
Box Office Collection: Rs 18 crore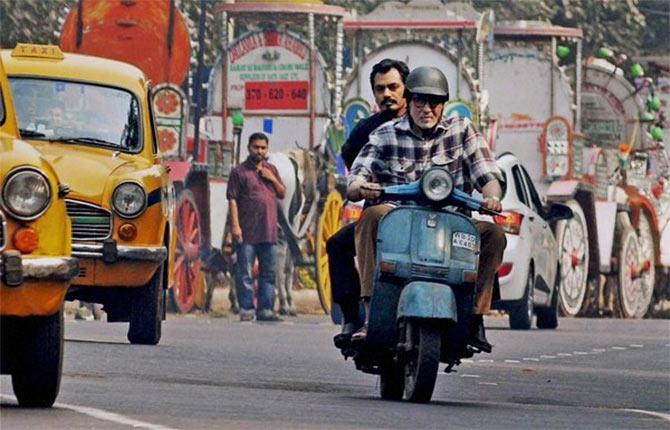 IMAGE: Amitabh Bachchan and Nawazuddin Siddiqui in Te3n
Amitabh Bachchan has seen hits (with Piku) and flops (Shamitabh) in recent times, but Te3n would go down as his lowest grosser since the days of Ram Gopal Varma's Department.
The film had no buzz on its release and did not attract audiences, even though it had a talented star cast including Nawazuddin Siddiqui and Vidya Balan. A major flop all the way.
Read the review here: Raja Sen / Sukanya Verma
Saala Khadoos
Box Office Collection: Rs 10 crore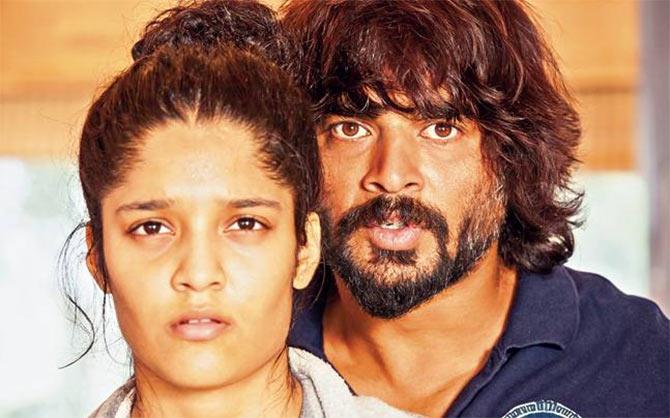 IMAGE: Ritika Singh and R Madhavan in Saala Khadoos.
Saala Khadoos was a well made film but had little in the way of promotion or marketing.
The film released without any buzz and despite decent reviews, not many were inclined to give it a dekko.
Madhavan and debutante Ritika Singh won some appreciation but that's about it.
Veerappan
Bof Office Collection: Rs 9 crore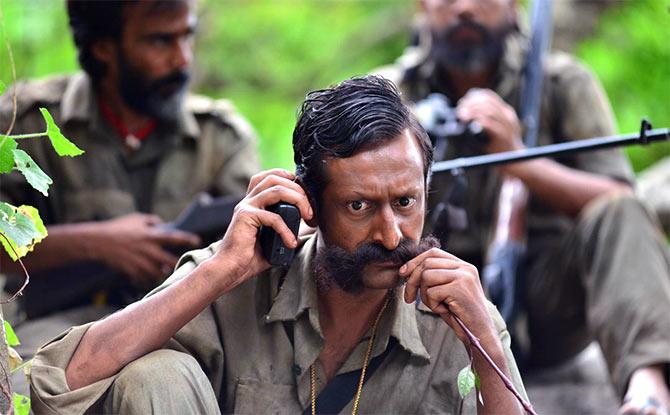 IMAGE: Sandeep Bharadwaj in Veerappan
Director Ram Gopal Varma made a much-hyped comeback with Veerappan. Though the film had done well in the South, the Hindi remake did not attract audiences.
The film got better reviews than some of the bigger flops Varma has delivered recently. But this is hardly a consolation for the film which wrapped up under the Rs 10 crore mark.