Watch and learn.
Valentine's Day is as good as any for us to break into a jig.
Even then, there are certain dance steps that are a complete no-no when if in the mood for love.
For all the eager beavers out there, here are the ones, says Sukanya Verma, you should avoid.
Amitabh Bachchan, Don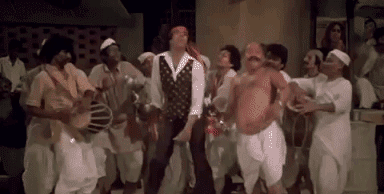 It's one thing to feel crazy in love and another to behave like a person hit by an electric shock.
Salman Khan and Jacqueline Fernandez, Kick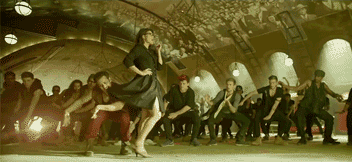 This is NOT what puppy love looks like.
Akshay Kumar and Salman Khan, Mujhse Shaadi Karoge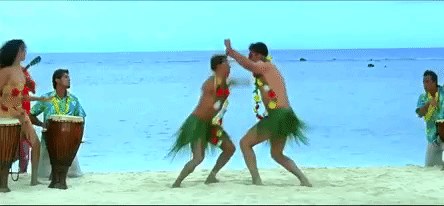 Chest bumping won't swell anyone's chest with pride. Certainly not the one you're wrangling over.
Ajay Devgn, Son of Sardar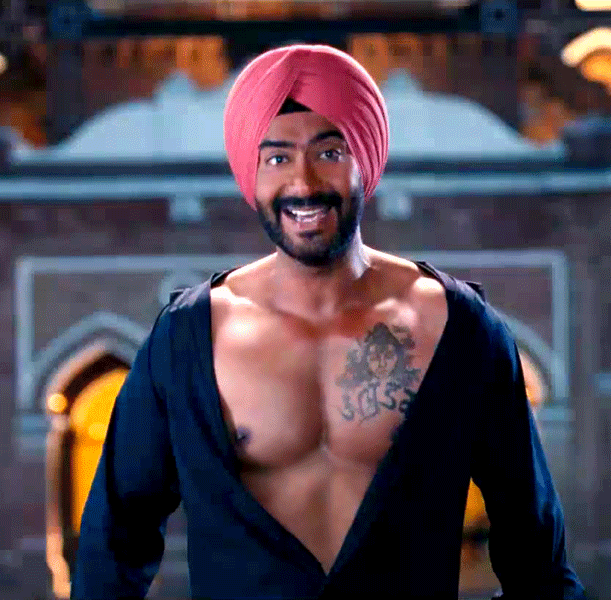 Alright, we get it -- she makes your heart go boom, boom, boom. Guess what? Too much information!
Jeetendra, Jaani Dushman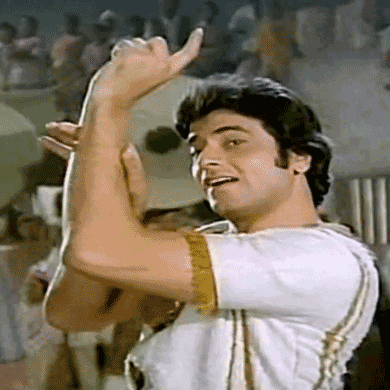 It's best to leave your inner Sridevi and undying love for Mere Haathon Main Nau Nau Chudiyan behind for some other day.
Shah Rukh Khan and Malaika Arora, Dil Se..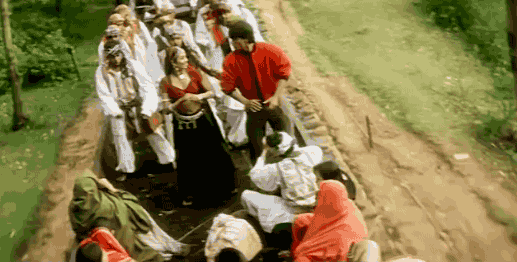 Chaiyya Chaiyyaing on train tops is never a good idea, be it V-day or *any* day.
Vidya Balan and Naseeruddin Shah, The Dirty Picture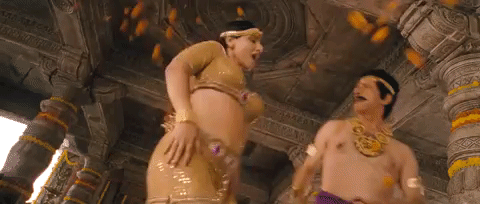 Some fantasies must never leave the imagination. Lock them away. Dispose the key.
Sunny Deol and Karisma Kapoor, Jeet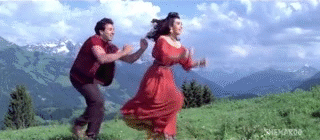 January is all about New Year resolutions. New Year resolutions are all about gym subscriptions.
February is all about romance and V-Day. And this is what happens when love and gym collide.
Shahid Kapoor and Sonakshi Sinha, R Rajkumar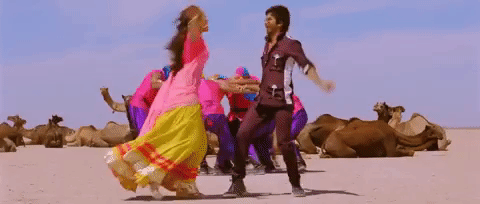 V-day is for dates not dangal. As the old American saying goes, make love not war.
Govinda and Karisma Kapoor, Raja Babu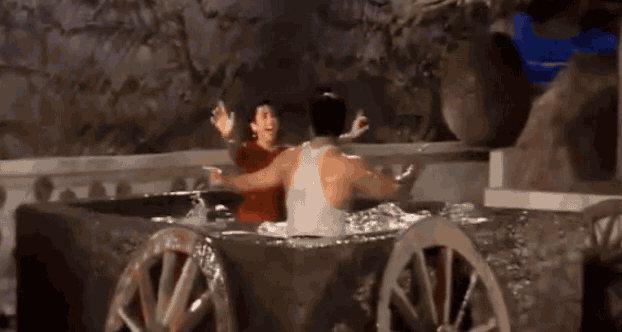 And here's what a V-Day ball looks like when mistaken for Holi.
Katrina Kaif, Agneepath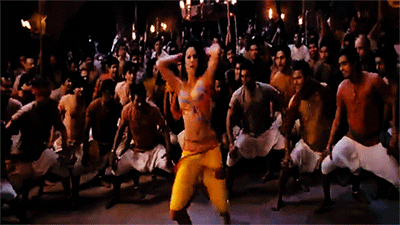 Don't know about seduction, but a spasm is guaranteed if unqualified folks attempt this Kat-style thrusting at home.