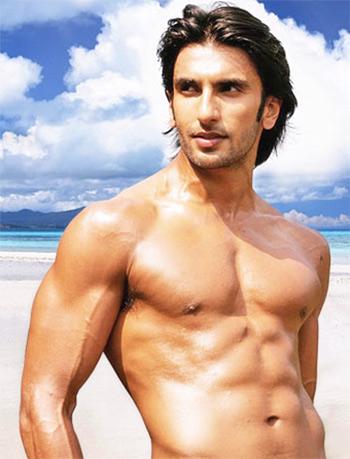 Would Bollywood be THIS carefree in real life, asks Sukanya Verma.
She performs a striptease inside a library.
He runs away with the rugby ball in the middle of a game.
In Aditya Chopra's Paris-based romance Befikre, Ranveer Singh and Vaani Kapoor dare each other to engage in all sorts of ridiculous activities for fun.
Would Bollywood be THIS carefree in real life? Unlikely.
But, BUT, but, just in case our stars decide to embrace their wild side, we've got just the dares for them.
Ranveer Singh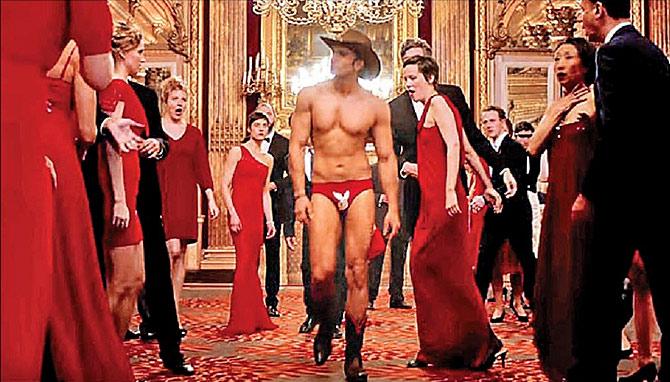 Dancing like Hrithik Roshan in a Krrish costume on Mumbai's busy streets or taking off on Pakistani singer Taher Shah in a hilarious video, the Dil Dhadakne Do actor is not one to back off a good challenge.
He's already broken the la-di-da party dress code wearing nothing except red thongs embellished with a Quidditch ball in Befikre, so how about an encore at the film's premiere?
Rekha
She never leaves the house without her heavy kanjeevarams, elaborate bling and trademark red lipstick.
We'd give anything to see the eternal diva get out of her comfort zone and appear in a classic gown with minimal make-up instead.
Aamir Khan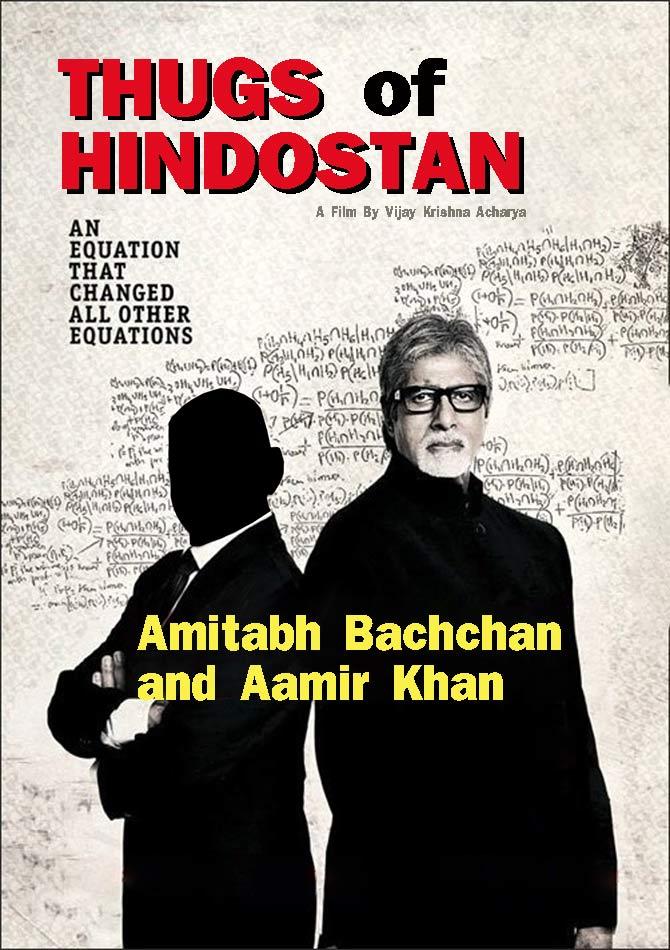 A stickler for perfection and a shrewd vendor of his movies, Aamir Khan devises unique promotional strategies -- from a dramatic physical transformation to appearing naked on a poster -- to draw attention.
What if he dared to release Thugs Of Hindostan without a smidgen of publicity or even his face on the poster?
On second thoughts, even that would pique public curiosity.
Amitabh Bachchan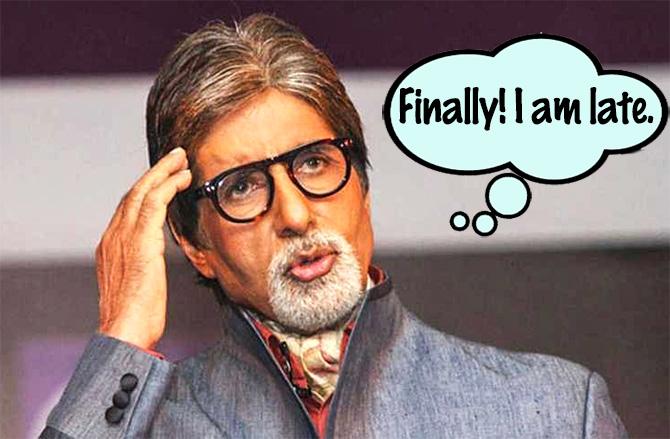 If there's one actor who is always on time, it's Amitabh Bachchan.
The superstar is deep in the punctuality game, sometimes even wearing two watches on his wrist.
Let's dare him to be late for work, hain?
It may not be fashionable, but it's certainly filmi.
Shah Rukh Khan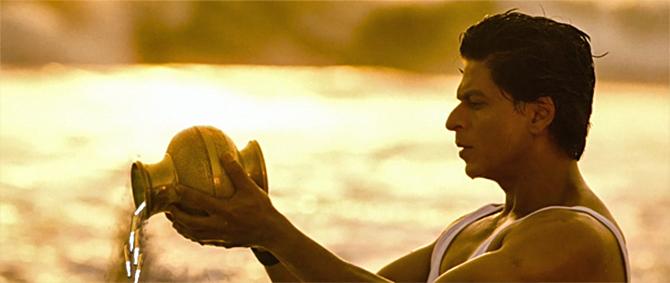 It sounds more like a New Year resolution than a dare.
But wouldn't it be nice if Bollywood's number one chain smoker tossed his complete supply of cigarettes into the Arabian Sea.
Sonam Kapoor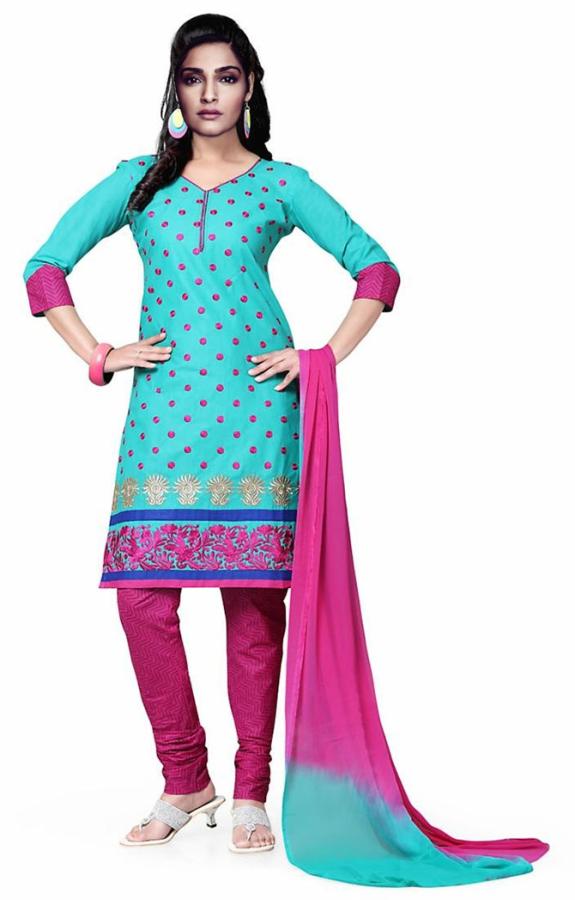 Think Sonam Kapoor; think designer clothes and walk-in closets teeming with Chanel, Louboutin, Hermes.
One can only imagine what would happen to the fashionista in their absence.
For the love of mischief, let's allow our imagination to walk in that direction.
Katrina Kaif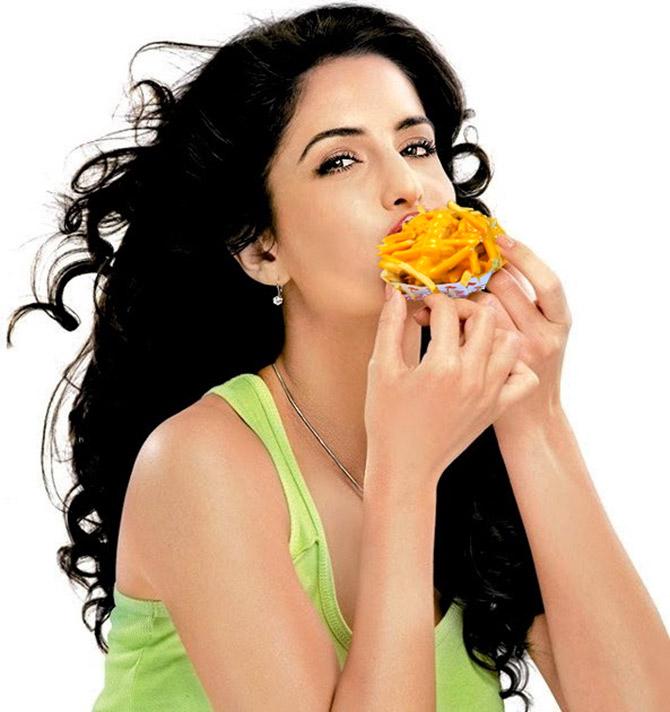 Thanks to an episode of Koffee With Karan, we learned about the extent of Katrina Kaif's health fetish.
So take a chill pill, Chikni Chameli, binge on cheese fries for just one day and promise to not go looking for the treadmill afterwards.
Ranbir Kapoor

He's twirled on his dad's songs. Can he tweet like Rishi Kapoor too?
Ranbir's avoided social networking sites like the plague but, if we had a chance, we'd prompt him to jump onto the 140 character bandwagon.
Going by his statements on Koffee With Karan, he'd be quite a hit.
Aishwarya Rai Bachchan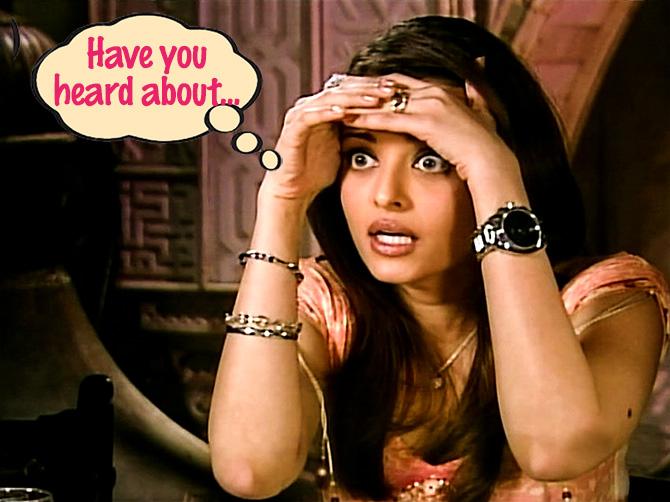 She's kissed on screen. Played a cougar too.
Not bad for a painfully prim and proper star.
Just once in a way though, it'd be great if Ash dumped her political correctness off screen and let us in on some gossip.
Heck, even blind items will do.
Alia Bhatt and Sonakshi Sinha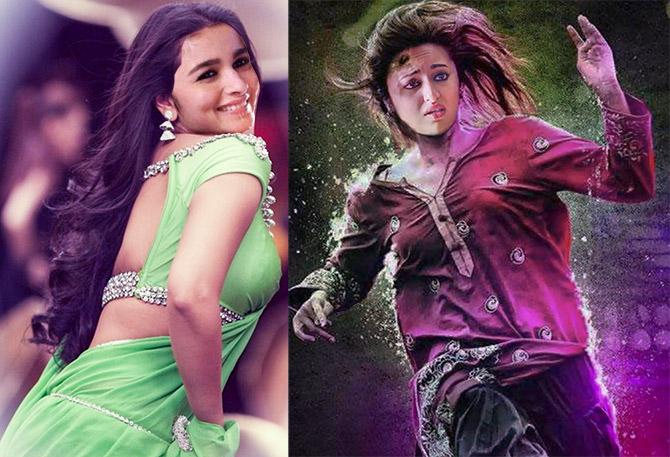 Here's a Freaky Friday dare for these two talented industry kids.
After getting hold of those enchanted fortune cookies, Alia Bhatt and Sonakshi Sinha should swap bodies and have fun with each other's career.
One should loosen up to play eye candy; the other should pull up her socks to dig into offbeat scripts.