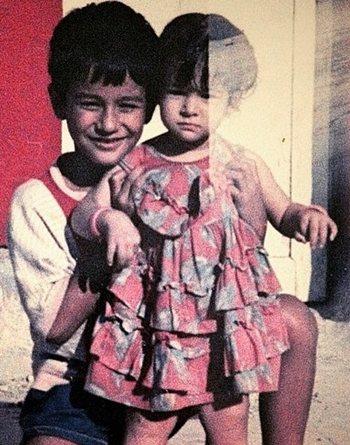 Test your filmi gyaan, right here!

This star actor first rose to fame as a fiesty child artist in many notable and acclaimed films in the 1990s and is now gradually establishing himself as a comic actor in multistarrers.
Married to an actress of royal lineage, this 30-something actor recently had a new movie hit the marquee which saw him in a solo lead after quite a while.
Here, he's seen with his baby sister in a major throwback that he posted on Instagram.
Know who this is?

TELL US!