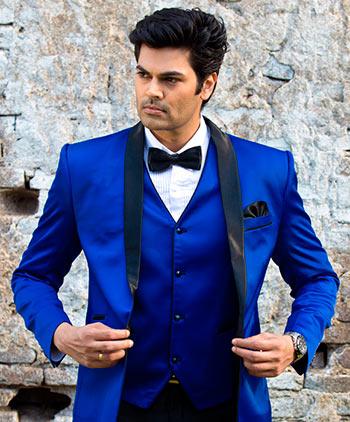 'The dark side is not me; I am a mama's boy,' Ganesh Venkatraman tells S Saraswathi.
After years of playing second fiddle, Ganesh Venkatraman has finally come into his own. He plays the lead role in Acharam, which opened to positive reviews last weekend.
Ganesh's excellent portrayal of a psychotic killer was much appreciated.
From modelling to television to cinema, this tall, good-looking Gladrags Mr India winner has come a long way in the film industry.
He made his acting debut in director Radha Mohan's Abhiyum Naanum, in which he played a Punjabi.
He has worked with industry stalwarts such as Kamal Haasan, Nagarjuna, Mohanlal and Amitabh Bachchan.
In this interview with Rediff contributor S Saraswathi, Ganesh opens up on his choice of films, why playing a negative character does not bother him and his wedding plans.
What was it like playing a lead role finally, after being in the industry for so long?
I am happy the producer and director had the faith to offer me an author-backed role.
It is not often that one gets roles like this, which have a psychological angle and one has to delve deep into the character.
For an actor, this was a challenge. It was my responsibility to give credibility to the character, to make people believe it was possible. I really enjoyed doing that.
How did you get this opportunity?
Mohan Krishna, the director of Acharam, is a very close friend and associate of director Radha Mohan, my mentor. I have known him for a very long time. While shooting for Abhiyum Naanum, he often expressed his desire to work with me.
About two years ago, he and his producer came to me with this script. When he told me the story, I thought it was something really different.
The market today is more for comedy, romance or horror, so a psychological thriller at this time would go against the grain.
Also, the character intrigued me. From loving and charming, he transforms into this dangerous guy full of vengeance.
There was so much intensity and darkness in the character.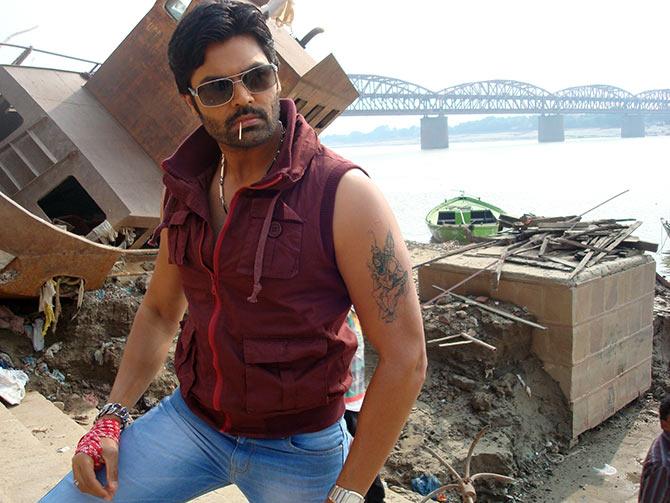 How did you prepare for the role?
Director Mohan Krishna's script was quite comprehensive. The story was inspired by a real life incident that happened in Thanjavur to a friend of his brother.
The director himself would get quite choked up when he narrated the incident. He was able to guide me and knew what he wanted.
I would sometimes ask the director to say the dialogues with the same emotion and record it.
The dark side is not me; I am a mama's boy, so I pushed myself into believing what if this happened to me, what would I do?
I believe we Indians are very emotional and South Indians are more emotional. Putting myself into Surya's (his character in the film) head was the real challenge. Once I started thinking like him, it was just the behaviour.
The scene where my mother dies in the film, the emotions just flowed; they were all one-take scenes.
I don't think I have cried in any movie. Crying in films is one of the most difficult things.
Amitabh Bachchan is the only actor I have enjoyed watching cry. It is truly a craft.
Did you worry about choosing a role with negative shades?
You worry only if the story or screenplay is not well etched.
In my head, if the character is justified, I would do it.
I think every character has his motivation, his reasons for doing certain things and the motivation should be clearly defined.
Negative characters are very powerful, very attractive, but audiences wants to know why he is the way he is.
A well-written character attracts me more than anything else.
I never had fears about my image because I don't take myself seriously enough to even think I have an image.
If I had thought of my image, I would never have played a sardar in my first film, where half my face was covered with a beard and half with a pagadi; I had to only act with my eyes and voice.
My choices have always been very different and it has always paid off.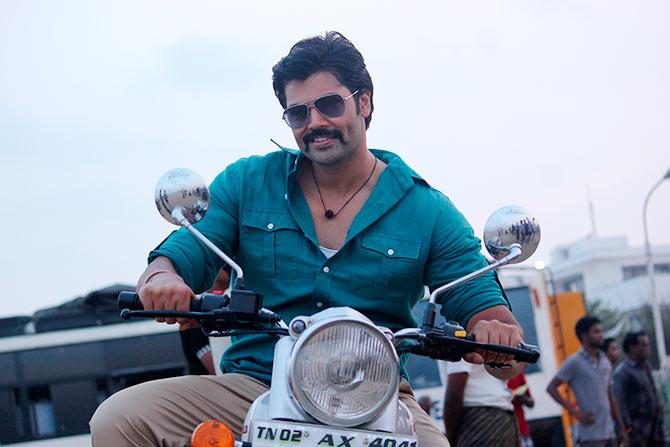 This is your third film as a cop. Do your directors like to see in you in uniform?
The credit for that goes to Unnapolai Oruvan. The character has etched itself so deep in people's consciousness that it is easy for them to think of me as a cop.
I have always had this rough and tough image. But now people are looking at me differently.
Ever since I got engaged, and the story of how I fell in love and how I proposed has been doing the rounds in the media, peoples' perception of me has changed.
They now look at me as a soft-hearted and romantic guy. I have been offered an out and out romantic film.
You do not have the typical South Indian hero looks. Does that work against you?
I always look at the positives in a situation. If I had the typical South Indian looks, then there would be twenty more like me, who would be competing for the same role.
Because of the way I look, there are certain characters I fit better than the others.
With the new-age cinema directors, newer kinds of films are being made. Thanks to satellite and internet, people are exposed to so much content from around the world that they have a global perspective on cinema.
So what is an electronic engineer, who wanted to pursue studies abroad, doing in the film industry?
All us Tamilians have a typical career graph: be good in studies at school, secure a seat in Engineering, and then go to the US for a Master's.
I was part of the same trap. I had a typical Tamil middle class upbringing in Bombay. Good in Maths and Science, I obviously had to pursue Engineering.
In the interim I got a job and was working in a company. But to be honest, I was always a creative person, not technical.
There is a difference between talent and skill. I had the skill, but my passions lay in performing arts.
Luckily, I got a break with Gladrags Mr India. That helped me, first with my modelling career and later with television and cinema.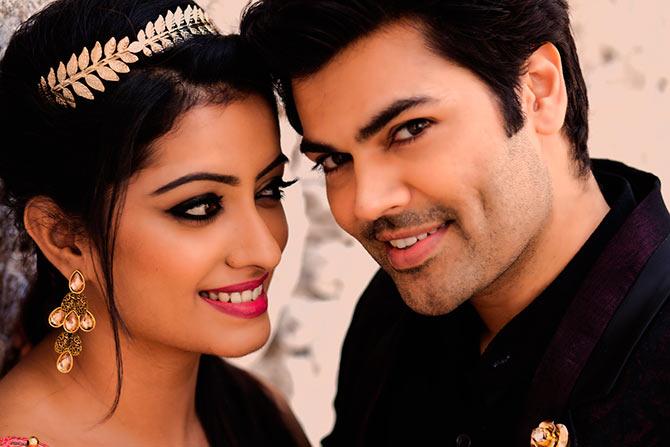 Are you currently working on a Hindi film?
We have finished the shooting, I just have to dub for it.
The film is titled Guns of Benaras and is the remake of director Vetrimaaran's Polladhavan.
I play the character played by Daniel Balaji in the original.
Tell us about your fiancé. Has the wedding date been fixed?
I think one of the best things that happened to me is meeting Nisha and falling in love with her.
She has bought a lot of positivity, lot of luck to my life. She has also been very supportive of my work. She is working on her first Telugu film right now.
We have had many offers to anchor shows together, both on TV and live stage. I would definitely like to explore the possibility of doing an interesting show together.
We are tying the knot on November 22.