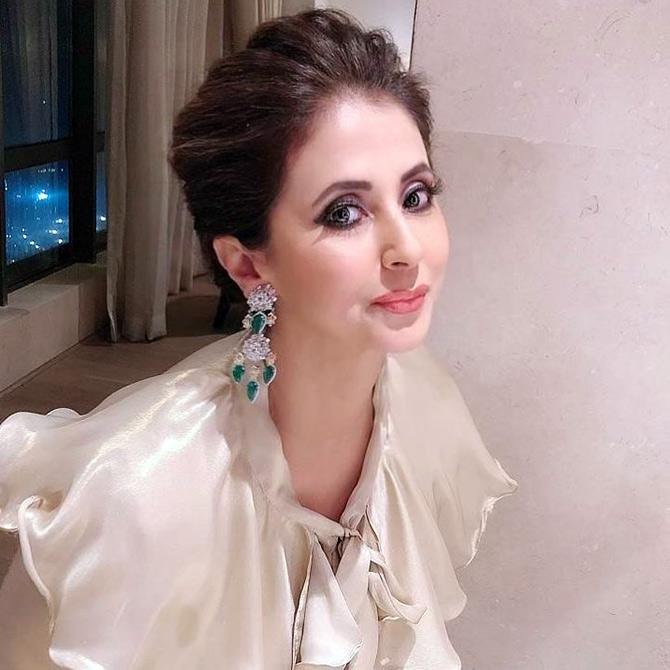 Urmila Matondkar has always been a bit of a recluse.
Even when she was shooting round-the-clock, she would rush home immediately after pack-up.
Now with the enforced lockdown, the actress is least perturbed about the lack of physical movement.
"I have always been a home bird so it's not an issue," she tells Subhash K Jha.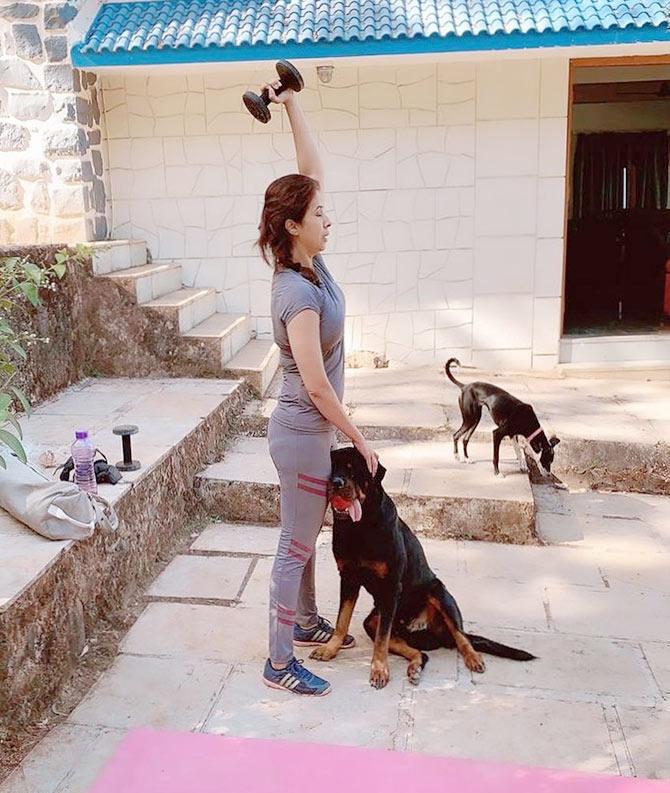 Urmila is busy with her dogs (she has been a canine enthusiast from the time Subhash got to know her 20 years ago) and a lot of reading.
She and her husband Mohsin Akhtar Mir have been giving each other company during these times of isolation.
"This is a good time to introspect on many aspects of our living and lifestyle," she says.
She also feels this is the moment when we need to realise how fickle life is.
"It is a wake-up call for humankind to be grateful, stay humble and grounded. It would be nice for everyone to realise what has been missing from his or her life and alter the thinking process accordingly," she adds.
Urmila admits the lockdown has made her lazy.
"The sleeping hours and the eating frequency have increased. But it's a phase of life, so it has to be taken in one's stride."