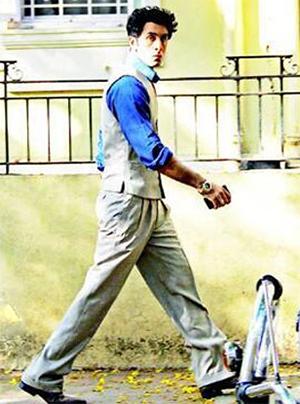 With the Censor Board Of Film Certification (CBFC) beeping out the word 'Bombay' from singer Mihir Joshi's new song, the question that the Mumbai film industry is asking is how much would it affect them.
The filmmaker who is probably the most worried is Anurag Kashyap, whose Bombay Velvet releases this May.
The director recently took on the CBFC over the issue of inserting anti-smoking statutory warnings in his film Ugly. He had to finally relent and let the movie be released with the anti-smoking warnings.
As far as the use of 'Bombay' in his film's title is concerned, the CBFC is very clear on the issue.
CBFC chairperson Pahlaj Nihalani says: "The Maharashtra government officially changed the name of 'Bombay' to 'Mumbai' in 1995. Still, if filmmakers and song-writers continue to use the unconstitutional name for the city, we have no choice but to delete it. The city is called Mumbai, not Bombay. People like Mihir Joshi, who have probably grown up in the city, should know this. Making films and writing songs are a social responsibility. You can't change Geography and History just to sound trendy."
Kashyap's film may be the exception for the rule.
"If a film is a period drama, if it is set during a time when Mumbai was called Bombay, we may consider retaining the old name for the city," Nihalani says. "But in the contemporary context, 'Bombay' won't be allowed at all."
In the picture: Ranbir Kapoor in Bombay Velvet