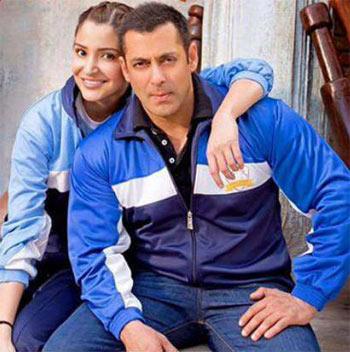 Is Sultan a bigger hit than Dangal?
The year 2016 has come to a close, and it's time to see which films made the most money.
Salman Khan's Sultan is currently at the top spot but Aamir Khan's Dangal may just change all that.
Here's a look at the 10 biggest hits of 2016.
Dangal
Box Office collection: Rs 325 crore+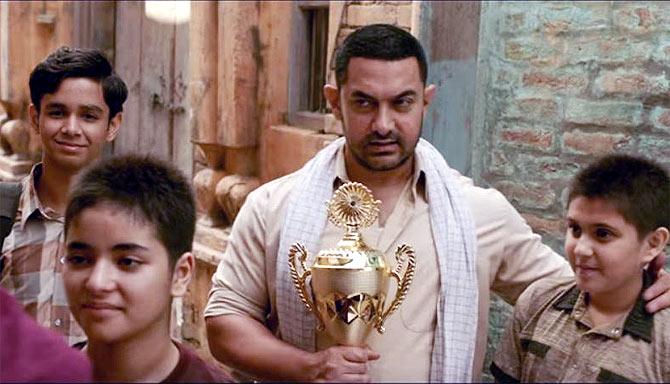 IMAGE: Aamir Khan with Zaira Wasim and Suhani Bhatnagar in Dangal
Dangal is another sports-based film to have done well in 2016. While it's making brisk progress at the box office -- it's made over Rs 100 in three days! -- one waits to see if it crosses the 300 crore mark.
Aamir Khan has proved yet again that his name spells class and his film's subject stays miles away from being a typical hero-heroine affair.
Sultan
Box Office collection: Rs 301.5 crore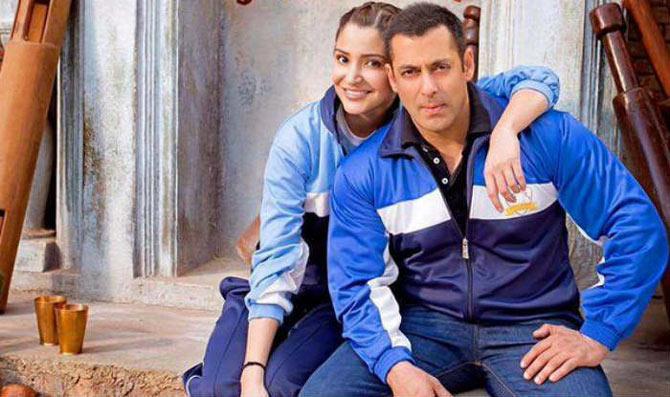 IMAGE: Anushka Sharma and Salman Khan in Sultan
The Salman Khan starrer currently rules this list.
It's the only 2016 release that has managed to go past the 300 crore mark.
The film smartly integrated a love story with a sports theme. With Anushka Sharma being much more than just Salman Khan's partner, the film turned out to be a fulfilling experience.
M S Dhoni: The Untold Story
Box Office collection: Rs 133.5 crore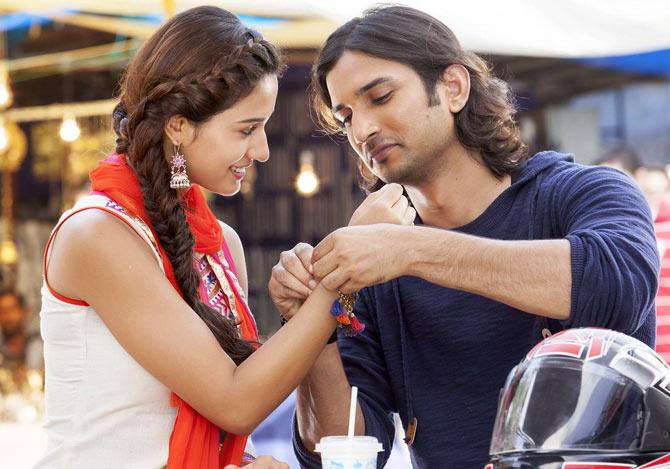 IMAGE: Disha Patani and Sushant Singh Rajput in MS Dhoni: The Untold Story
This is the first ever instance in Bollywood that the top three films of the year deals with sports.
The third film in the list is MS Dhoni: The Untold Story, a biopic on Indian cricket captain Mahendra Singh Dhoni.
The way Neeraj Pandey directed the film and the way Sushant Singh Rajput lived the role makes it one of the most memorable films of the recent times.
Airlift
Box Office collection: Rs 129 crore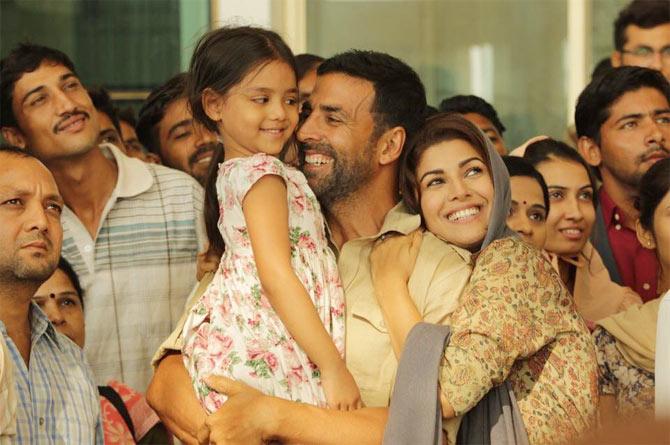 IMAGE: Akshay Kumar with his onscreen daughter Adiba Hussain and Nimrat Kaur in Airlift
Reality is in, and that is pretty much apparent with each of the films in the list so far, either being inspired by real life events or based on real life people.
Airlift is no different, as it tells the story of the largest evacuation ever done in the history of aviation.
Akshay Kumar is fantastic in the film, which took a good start, only to grow immensely with powerful word of mouth.
Rustom
Box Office collection: Rs 128 crore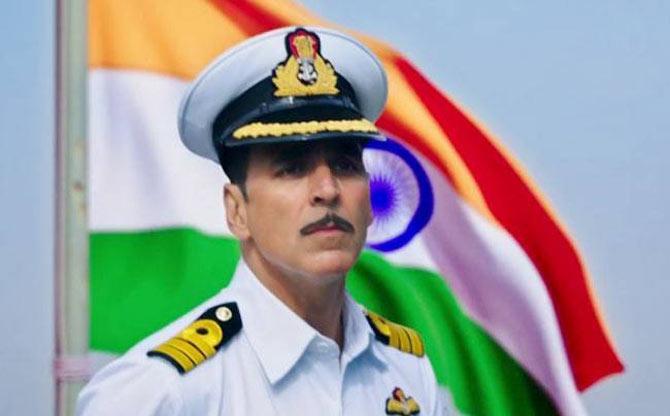 IMAGE: Akshay Kumar in Rustom
Rustom is also based on a real life event.
The scandal involving Commander K M Nanavati had rocked the nation more than four decades back and cinematically too, it grabbed attention when Akshay Kumar chose to tell the story to a pan-India audience.
Rustom released during the Independence Day weekend and played strongly on the patriotism angle as well.
Result? Another superhit for Akshay.
Ae Dil Hai Mushkil
Box Office collection: Rs 112.5 crore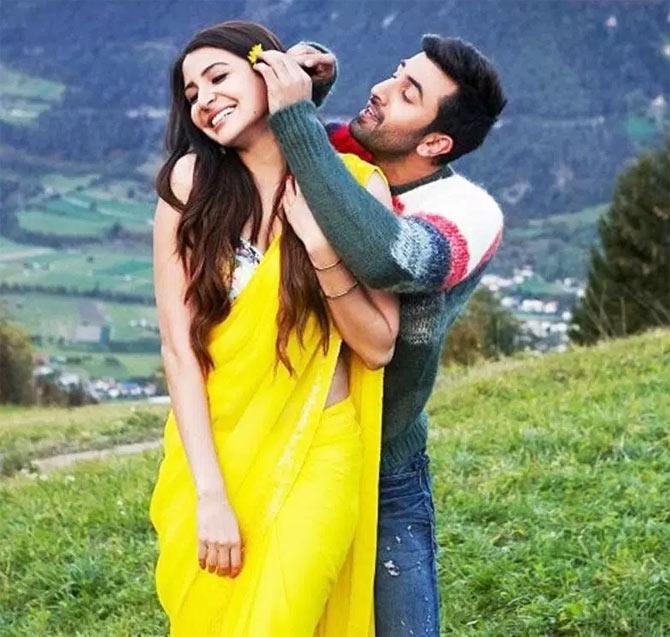 IMAGE: Anushka Sharma and Ranbir Kapoor in Ae Dil Hai Mushkil
Karan Johar's Diwali release Ae Dil Hai Mushkil could have added another 25-30 crore to its total had there been no clash with Ajay Devgn's Shivaay.
Nonetheless, the film worked in more ways than one and ended up being a much needed hit for its lead actor Ranbir Kapoor.
Anushka Sharma and Aishwarya Rai Bachchan lent able support.
Housefull 3
Box Office collection: Rs 109 crore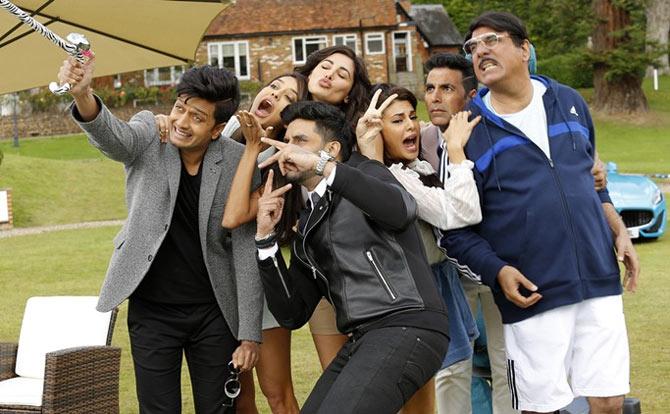 IMAGE: Riteish Deshmukh, Lisa Haydon, Nargis Fakhri, Jaqueline Fernandez, Akshay Kumar, Boman Irani and Abhishek Bachchan in Houseful 3.
The third hit for Akshay Kumar in the year (a feat that has not been accomplished by any other superstar in a really long time), Housefull 3 was a fun ride with its own share of supporters and detractors.
It went on to notch a century.
Baaghi
Box Office collection: Rs 77 crore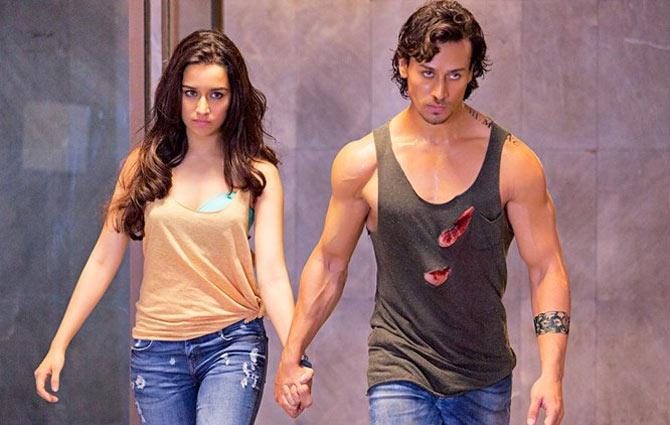 IMAGE: Shraddha Kapoor and Tiger Shroff in Baaghi
While the earlier films have starred established actors, Baaghi has a one-film-old Tiger Shroff leading the show.
Producer Sajid Nadiadwala (who also has Housefull 3 to his credit) showed much conviction in his Heropanti team of Tiger Shroff and director Sabbir Khan, and put his money on Baaghi. The film not only took a good start but also earned a good and consistent run for itself across the country.
Neerja
Box Office collection: Rs 75.65 crore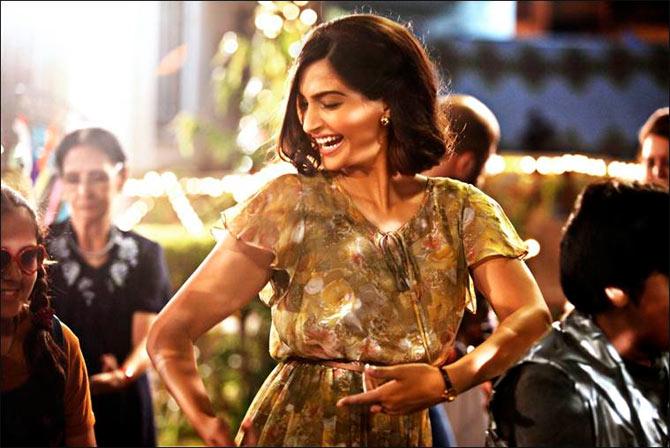 IMAGE: Sonam Kapoor in Neerja
The surprise of the year, Neerja took a slow start but ended up multiplying its Rs 4.7 crore opening day by more than 16 times. It has emerged as one of the most liked films that grew through powerful word-of-mouth.
Sonam Kapoor does a wonderful job in the film, and she's already reaping the rewards.
Kapoor & Sons
Box Office collection: Rs 73.3 crore
IMAGE: Alia Bhatt, Fawad Khan and Sidharth Malhotra in Kapoor & Sons
A quintessential multiplex success, Kapoor & Sons had Rishi Kapoor in the title role with Sidharth Malhotra and Fawad Khan playing his grandsons.
At the very onset, it seemed like a small film with an offbeat tale.
But the final outcome was supremely heartwarming as audiences gave the Karan Johar production a thumbs up. Director Shakun Batra demonstrated good maturity with his well made tale.