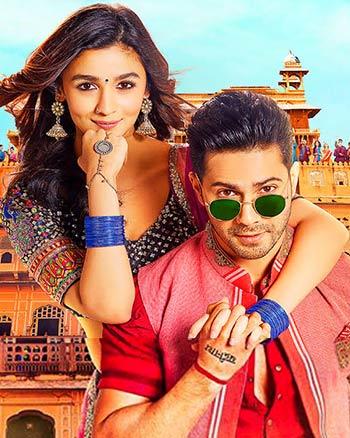 The Good, the Bad and the Ugly at the movies!
Half of 2017 is done and dusted even as the rest of the year bubbles with promise.
Content reigned supreme and burning questions like 'Why Katappa killed Baahubali?' got answered; it's been a fun ride until now.
Sukanya Verma gives us a lowdown on the winners and bummers of the year so far.
IMAGE: Alia Bhatt and Varun Dhawan in Badrinath Ki Dulhaniya.
The Highs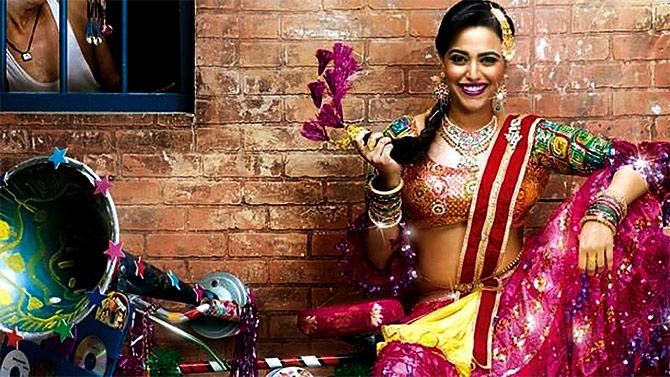 IMAGE: Swara Bhaskar in Anarkali Of Arrah.
Few things make a cinephile happy like variety. And the creativity of some of 2017's most rewarding films is as unique as it comes.
Trapped documents the harrowing tale of a man's confinement and efforts to breakout, Mukti Bhawan meditates on life and thereafter amidst the heady spirituality of Varanasi, Anarkali of Arrah asserts every woman's right to refuse through its feisty titular character and Haraamkhor gets into the taboo space of a student-teacher liaison in a small-town milieu.
Jolly LLB 2 and Hindi Medium adopt a crispy, crafty exaggerated tone to make their point around social themes.
Despite the imperfections, Raees is thoroughly enjoyable for its sass and spunky 1970s style cop and crook face-offs whereas Badrinath Ki Dulhania's fluffy romance has something pertinent to say about entitlement versus empowerment.
Technically, they're not Bollywood, but films like Baahubali 2: The Conclusion, A Death in the Gunj and G-Kutta Se create a niche for themselves reiterating a simple philosophy -- a good film is a good film is a good film.
The Lows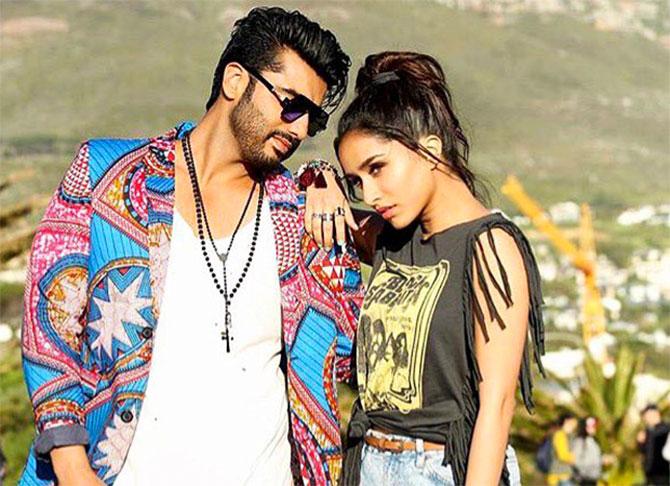 IMAGE: Arjun Kapoor and Shraddha Kapoor in Half Girlfriend.
If some of these are disappointments that quashed our expectations, some are beyond rescue and some plain god-awful.
Here's what our reviewers thought:
There's 'nothing sublime about the over-the-top spectacle and phony martyrdom' of Rangoon.'
'Raabta hits a new low in incoherence and idiocy.'
'The sole purpose of Half Girlfriend, which feels twice its 135 minutes length, is to prolong the union of its two protagonists as long as possible by throwing in one lame twist after another.'
'Sarkar 3 is like the cycle of doom, now fully completed.'
Begum Jaan 'belittles one of the most horrific chapters in human history.'
'For a story that circles around a spirit it's a pity how little one sees of it in Phillauri.'
Nothing dazzling 'about the boring, bogus naiveté of Tubelight.'
Kung Fu Yoga 'embarrasses itself by assuming there's still an audience for India as a country of attention-seeking snakes, rope tricks mid-air suspended sadhus and royalty that looks straight out of a garishly dressed mannequin off S V Road.'
Aa Gaya Hero is 'trash that masquerades as a film.'
The Performances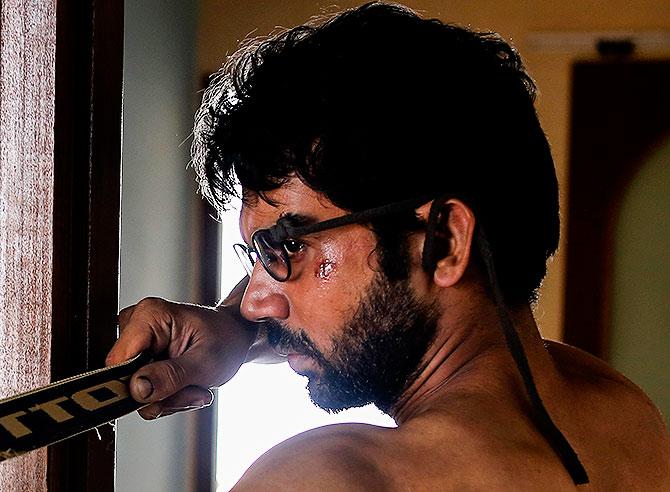 IMAGE: Rajkummar Rao in Trapped.
Trapped's Rajkummar Rao conveys the anxiety and frustration of a man unable to get out of his own house so persuasively; one unwittingly becomes a part of his claustrophobic ordeal.
Akshay Kumar and Saurabh Shukla's courtroom camaraderie is a joy to witness in Jolly LLB 2. It makes us wish for things we seldom do -- a sequel.
Alia Bhatt can do no wrong. Badrinath Ki Dulhania only reiterates our faith in the best actress of her generation.
Swara Bhaskar's brazen, well-thought-out tawdriness as Anarkali of Aarah holds it own in a script that counts on her volume and verisimilitude to work.
Irrfan Khan and Saba Qamar deliver the most delightful, convincing and lived-in marriage of street-smart and society conscious on silver screen in Hindi Medium.
Prabhas lives up to the hype and heft of his character in and as Baahubali with extraordinary grace and grit.
Vikrant Massey (A Death in the Gunj), Nawazuddin Siddiqui (Haraamkhor, Raees) and Adil Hussain (Mukti Bhawan) are always so good. This time, even better.
For all its retro love, Meri Pyaari Bindu doesn't quite hit the right notes, but Parineeti Chopra and Ayushmann Khurrana's pitch-perfect delivery is an example of how much a good performance can protect a film.
The Takeaway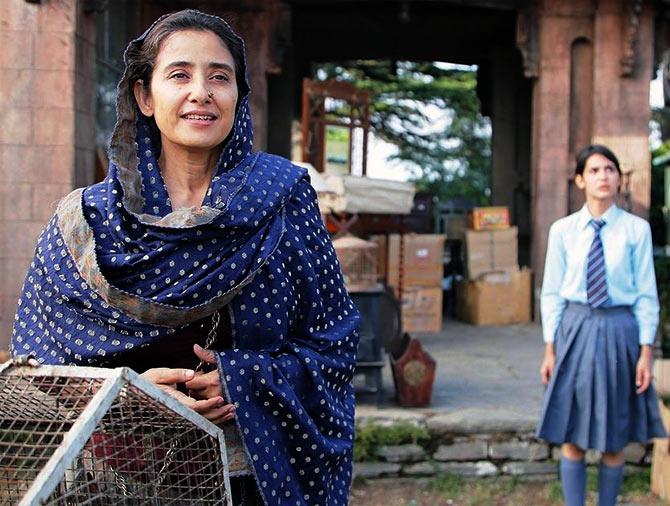 IMAGE: Manisha Koirala in Dear Maya.
Small, smart films steal a march over bloated, overconfident biggies.
Pakistani movie stars (Mahira Khan in Raaes, Saba Qamar in Hindi Medium, Madiha Imam in Dear Maya) are a delight and definite yes-yes.
Move aside lads; author-backed roles for women are here to stay. (Anarkali of Aarah, Badrinath Ki Dulhania, Begum Jaan, Naam Shabana, Noor, Dear Maya, Maatr, Poorna, Meri Pyaari Bindu...)
Good intentions mean zilch if the product is dreck. Phullu, Maatr, Tubelight etc are cases in point.
We miss Bajirao's girls! Hollywood debuts in rotten action movies aside, we are anxious to see Deepika Padukone and Priyanka Chopra in a shuddh desi project.
Fun publicity cannot ensure a flop free fate. Right Bank Chor?
More roti rolling, drink serving hubbies like Huma Qureshi's in Jolly LLB 2, please!
While superstars Salman and Shah Rukh Khan struggle to pass off as men half their age in Tubelight and Raees, 30-something Shweta Tripathi in Haraamkhor and 25-year-old Madiha Imam in Dear Maya have no trouble looking every bit a school kid.
Manisha Koirala in Dear Maya, Raveena Tandon in Maatr. The 1990s girls still pack a punch.
Although remixing '90s hit songs like Tamma Tamma, Tu Cheez Badi is a terrible, TERRIBLE idea.