This throwback picture of Bipasha in a bikini will give you fitness goals.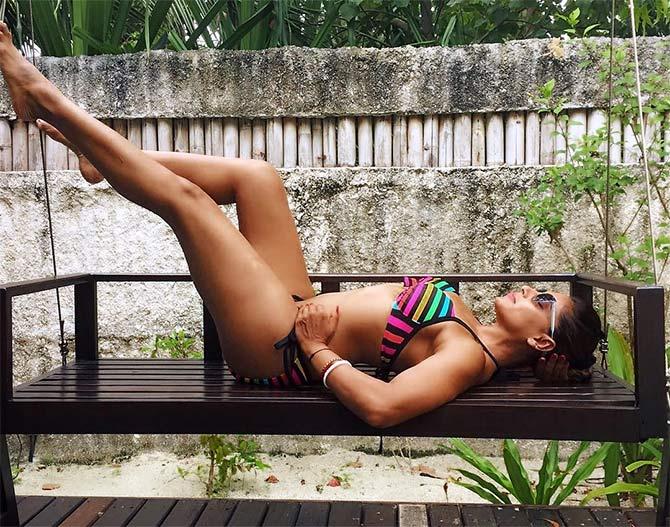 Time to hit the gym, peeps!
Bipasha Basu may not grace the big screen, but she sure does make her presence felt on social media.
Whether she is travelling with her hubby Karan Singh Grover or working out in a gym, Bips keeps updating her Instagram account to let us know what's happening in her fabulously fit world.
Just the other day, the Raaz actress shared a throwback picture of herself in a stripped bikini and told us she's missing the Maldives.
'Take me back to sunshine ... Maldives #loveyourself #bikinibody #lovelife #monkeylove,' she captioned it.
Well, we don't know about the Maldives, but hitting the gym seems like a good idea for now.
Because that super toned body is to die for!
Photograph: Kind courtesy Bipasha Basu/Instagram