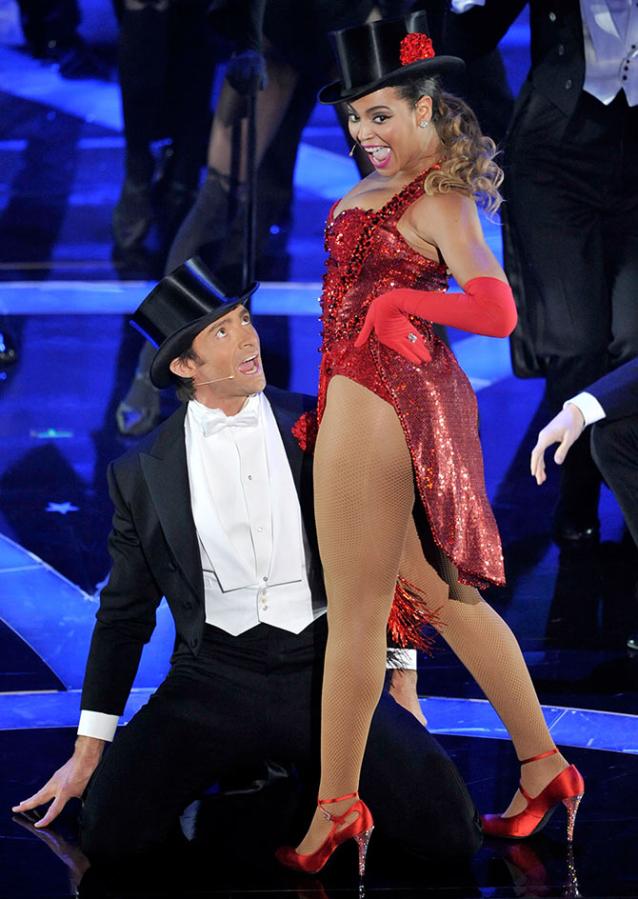 Oscar 2015 host Neil Patrick Harris has several big shoes to fill in.


Neil Patrick Harris is an extraordinary performer, one who has not just played iconic television characters Doogie Howser and Barney Stinson, but a man who has had award-winning success as an award host, having done exceedingly well with the Emmys and the Tonys.
Before NPH shimmies onto stage and does something stunning to mark his first ever Oscarcast, here are the 10 hosts and hostesses he should attempt to dethrone:
1. Bob Hope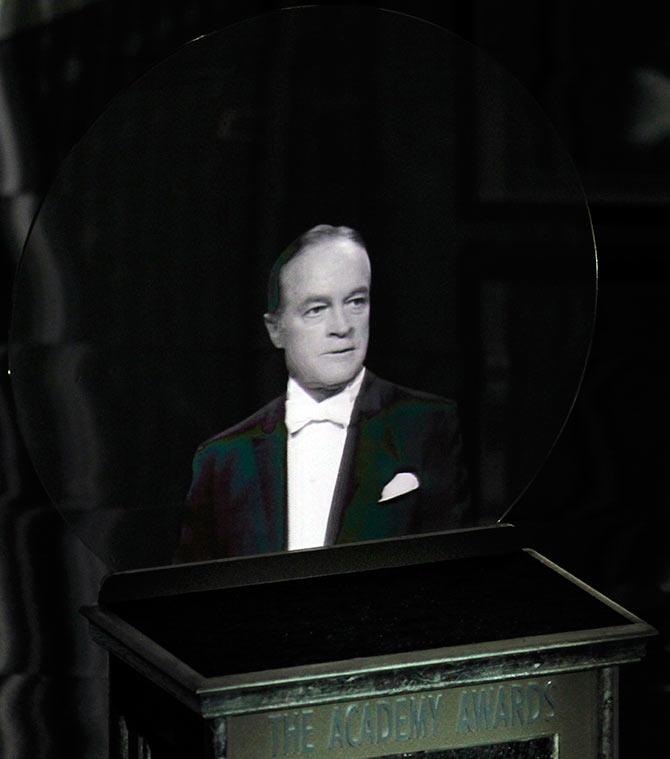 Image: A projection of long time Oscar host Bob Hope is seen during the 83rd Academy Awards, 2011. Photograph: Gary Hershorn/Reuters
Hope, America's all time favourite comedian and conqueror of every stage he graced, took on the responsibility as Oscar host a whopping 18 times, making it easy to put him atop this list.

His easy charm and affable cornballery -- not to mention razor-sharp gags -- made the Academy beg for more.

Each time.
2. Billy Crystal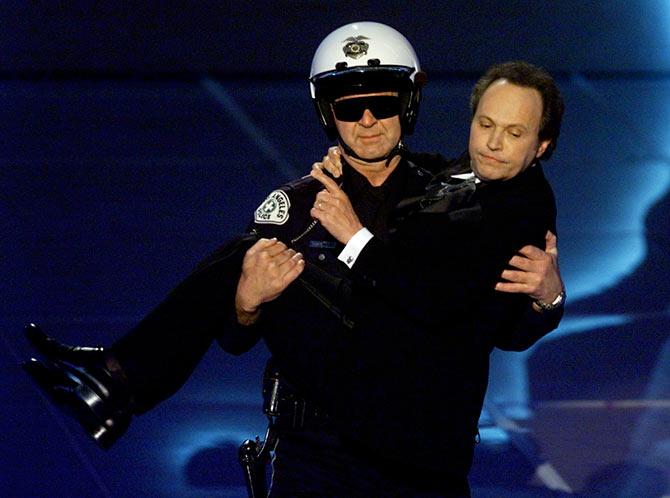 Image: Host Billy Crystal is carried across the stage by a man dressed as a Los Angeles policeman at the start of the 72nd Annual Academy Awards, 2000. Photograph: Reuters
Who can forget the time Billy Crystal came onto stage masked like Hannibal Lecter?

Or the time he rode in on a horse?

Or the time he posed naked to be sketched like Kate Winslet in The Titanic?

Crystal's jokes never bit too hard, but were instead celebratory and affectionate, the kind of warm stuff that endeared him to the stars in the room and the people watching.
3. Frank Sinatra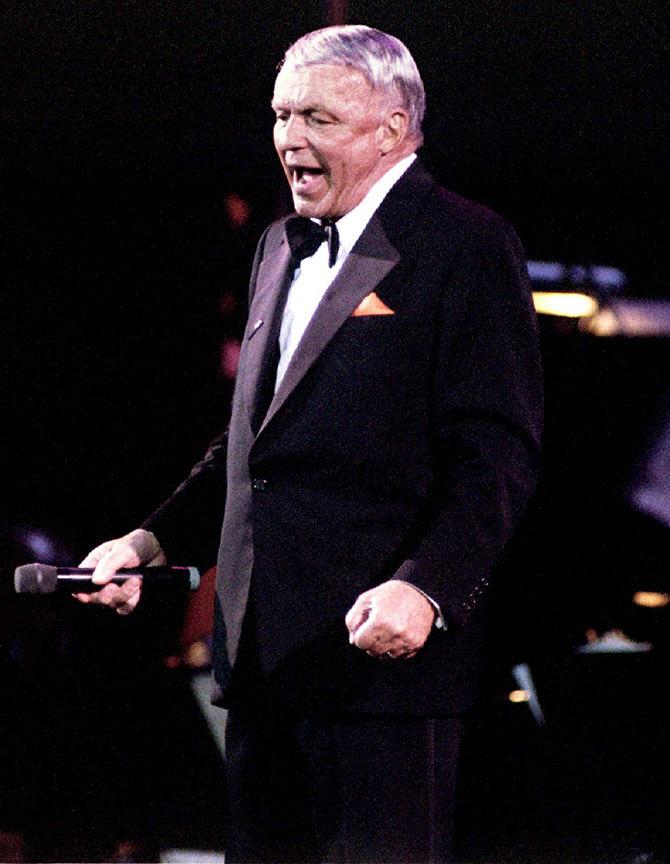 Image: Frank Sinatra belts a song during a concert in Manila, 1994. Photograph: Erik de Castro/Reuters
Sinatra's 1963 Oscar monologue is the stuff of legend.
Dressed in a tuxedo with tails, the iconic singer riffs on Italian arthouse movies and talks about how Hollywood producers might have 'helped' with Da Vinci's Mona Lisa.

It's a strikingly smart opening that doesn't pander to the crowd, and Sinatra characteristically classes up the awards.
4. Johnny Carson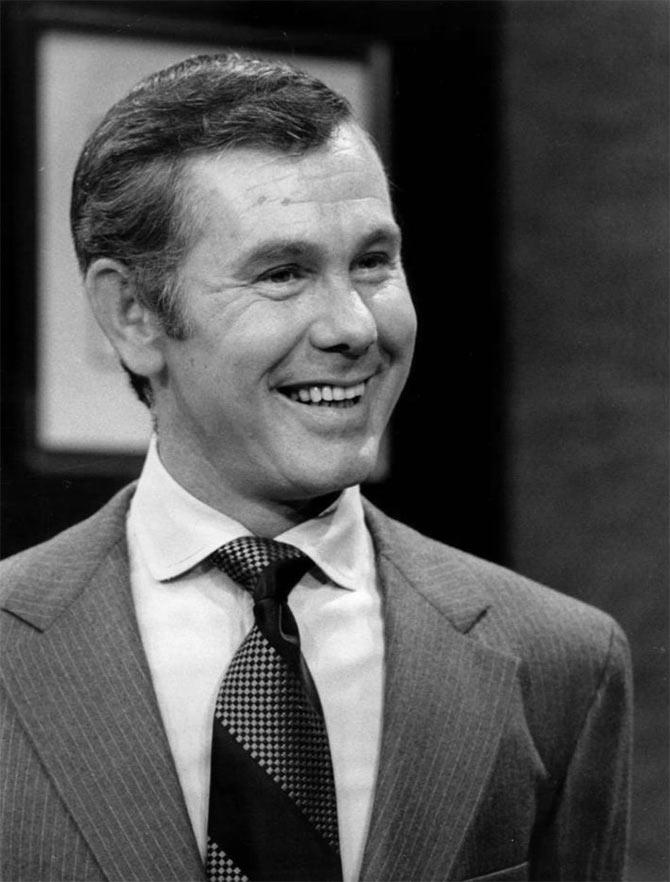 Image: Johnny Carson. Photograph: Wikimedia Commons
Nobody teased a Hollywood audience quite like Carson.

A five-time host and someone who smashed one-liners with aplomb, Carson bit with wicked glee into the establishment, making fun of one and all.

'This is a night when Hollywood puts aside its petty jealousies... and brings out its major jealousies.'

Ah, Johnny.
5. Hugh Jackman (2009)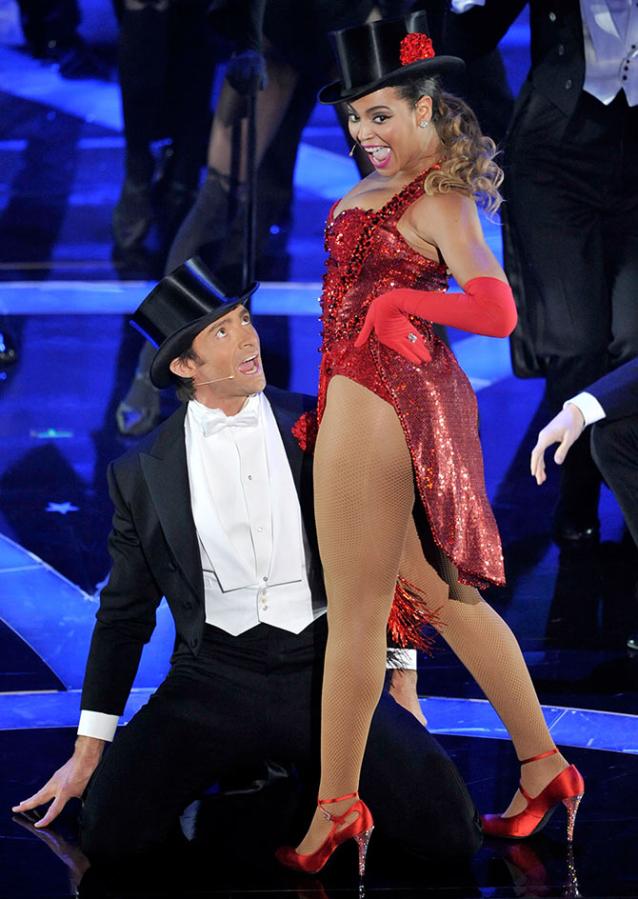 Image: Oscar 2009 host Hugh Jackman performs with Beyonce. Photograph: Kevin Winter/Getty Images
Jackman, the only modern host to make the list, had the best musical opening number in Oscar history.

Touching on everything from Slumdog Millionaire to Frost/Nixon, possibly the most unmusical nominee of all-time, he ended his dashing song by reminding us that he was Wolverine.
6. Steve Martin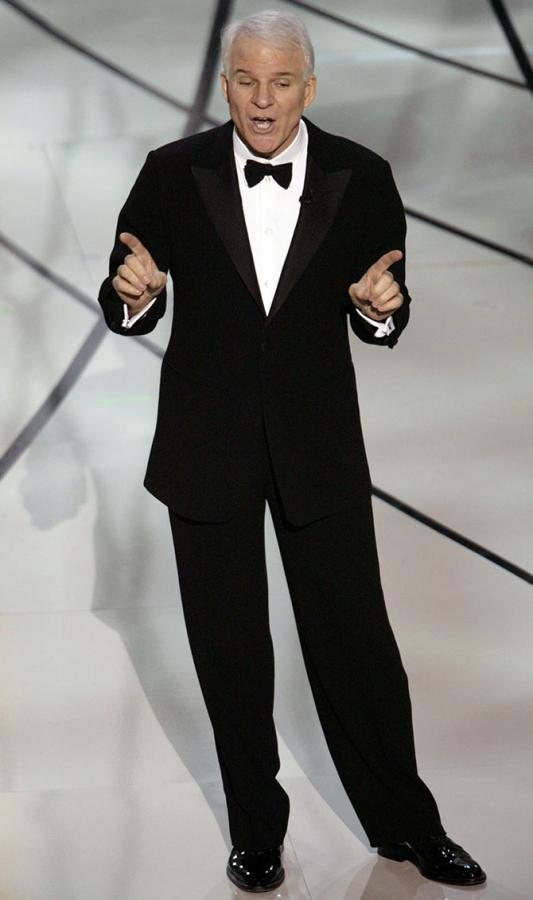 Image: Oscar 2003 host Steve Martin delivers his opening monologue. Photograph:
Kevin Winter/Getty Images
The year was 2003, and the Oscars took place mere days after the Iraq War had started.

Things were understandably muted, and while that meant Martin couldn't really cut loose, he did very admirably in terms of keeping the show lean and slick.

7. Richard Pryor, Warren Beatty, Ellen Burstyn and Jane Fonda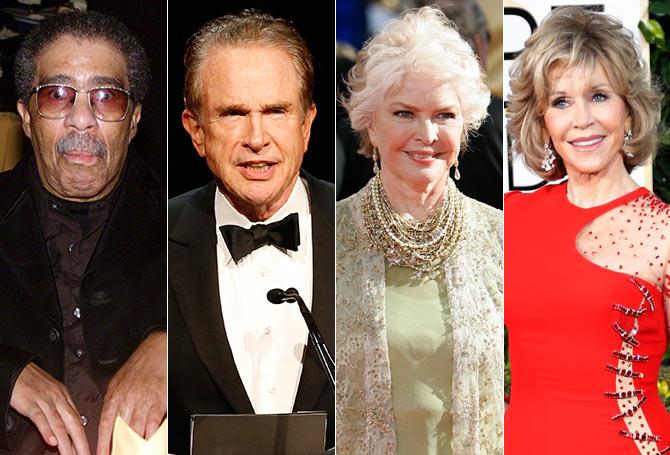 Image: Richard Pryor, Warren Beatty, Ellen Burstyn and Jane Fonda. Photograph:
Fred Prouser/M
ario Anzuoni/
Danny Moloshok/
Mario Anzuoni/Reuters
Having this odd, unholy counterculture quarter in charge of the Oscars was always going to be weird, and the 1977 show was a peculiar but wonderfully absurd and uneven beast with lots of jokes that didn't land, improv that nobody understood and severe amounts of cross-talk.

Wonderfully whimsical.

8. Whoopi Goldberg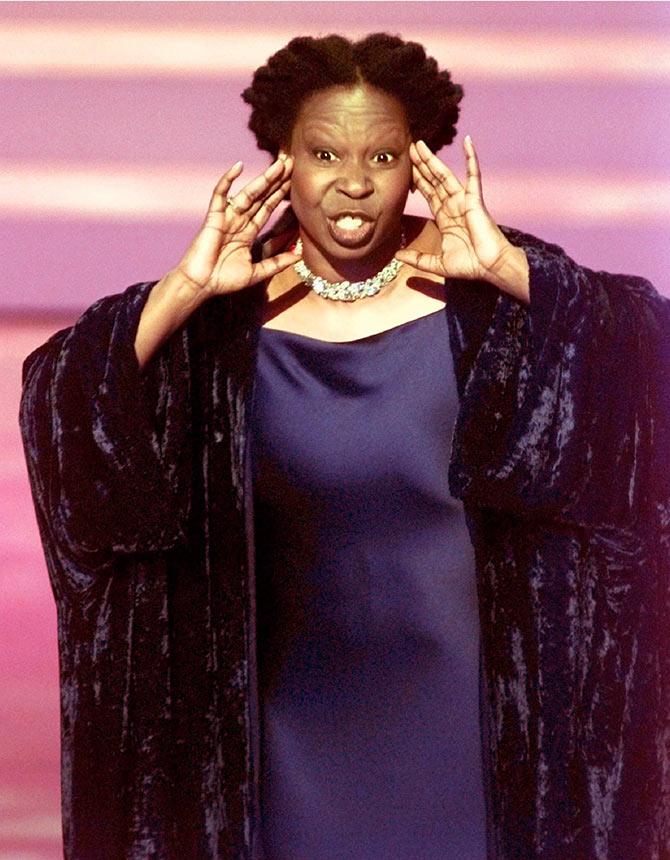 Image: Whoopi Goldberg hosts the 1996 Oscars. Photograph: Gary Hershorn/Reuters
Goldberg, perhaps Hollywood's most bulletproof comedienne, hosted multiple times, but really hit her groove in 1996.

'Elisabeth Shue played a hooker. Mira Sorvino played a hooker. Sharon Stone played a hooker,' she informed us about the nominated actresses.

'How many times did Charlie Sheen get to vote?'

9. Donald Duck, Jack Lemmon, Bob Hope, David Niven and James Stewart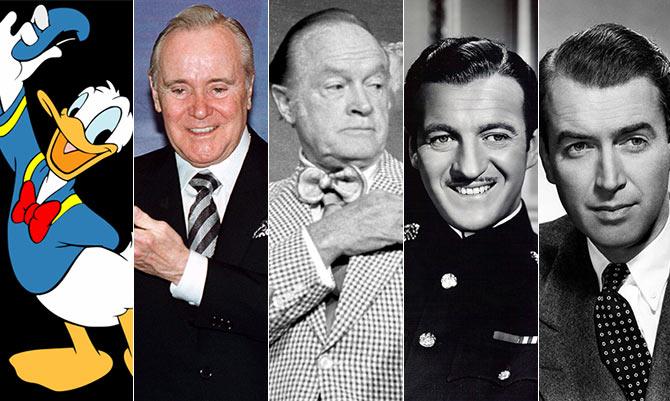 Image: Donald Duck, Jack Lemmon, Bob Hope, David Niven and James Stewart. Photograph:

Wikimedia Commons/

Reinhard Krause/Reuters/Trikosko, Marion S/Wikimedia Commons
The 1958 Academy Awards wasn't the best show but, by golly, was it memorable.

I mean, Donald Duck co-hosting with Hope and Niven!

The writing could have been better, sure, but what a risk -- and, looking back, what a delightfully droll affair.

10. Jerry Lewis, Claudette Colbert and Joseph L Mankiewicz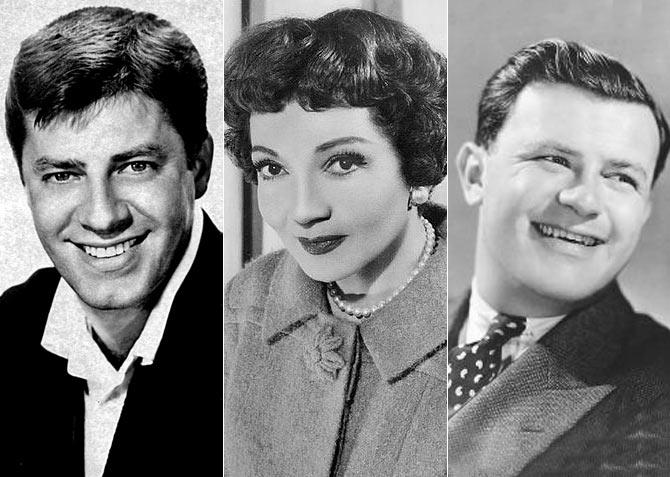 Image: Jerry Lewis, Claudette Colbert and Joseph L Mankiewicz. Photograph: Wikimedia Commons
The gorgeous Colbert and the inimitably goofy Jerry Lewis drove Mankiewicz insane during the 1956 Oscars.

The show coasted along with a zany screwball energy and, despite some sloppiness, remains a fine, fondly-remembered evening embodying how Hollywood, like the world, is made up of all sorts.