Is Arshi scared of the other housemates?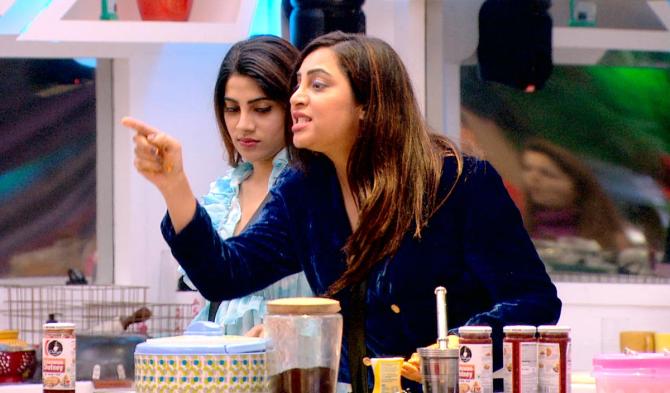 Tuesday's episode starts with the nominated contestants -- Rubina Dilaik, Abhinav Shukla, Aly Goni and Jasmin Bhasin -- trying to recall their conversation about nominations. They are puzzled as they feel they never discussed it.
Amidst all this, Arshi Khan taunts Rubina and irks her.
Rakhi Sawant asks Arshi why she targeting one contestant since the past few days.
Rubina gives it right back to Arshi.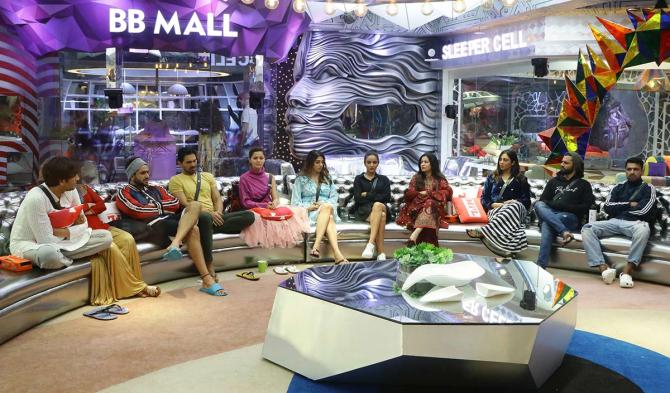 Meanwhile, Sonali Phogat is angry with Nikki Tamboli for not doing her duty.
Despite many requests, Sonali continues to confront Nikki and that's when Rubina-Abhinav walk away as they are unable to chat with Aly and Jasmin.
Rakhi says she Is genuinely hurt as Aly, Abhinav, Rubina and Jasmin were planning to remove the challengers.
Later, in the kitchen area, Rakhi and Sonali get into an argument with Nikki over household duties.
Arshi jumps in to defend Nikki and starts targeting Rakhi.
Sonali, Rakhi and Aly declare that they will not do their duties if the other housemates don't do it properly.
Sonali gets into an argument with Rahul Vaidya, but he gives it back to her, making her cry.
Aly tells Rahul to sort things out with Sonali, but he refuses.
Ultimately, Rahul and Sonali patch up.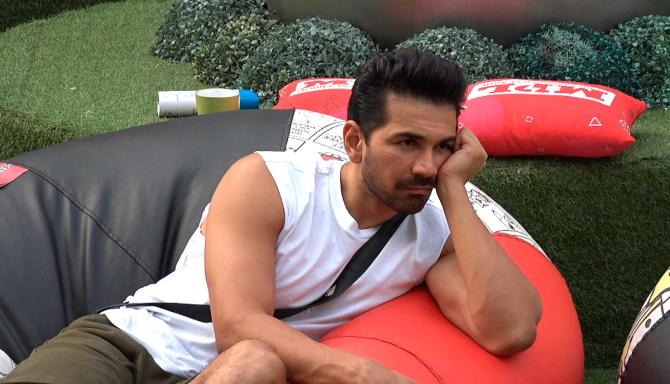 Vikas Gupta tells Arshi she is two-faced and the atmosphere changes in the kitchen area.
Arshi starts picking on Rubina again.
As the two ladies fight it out, Rakhi points out that Arshi is targeting Rubina as she is scared of the others.
When Arshi says something about Abhinav, Rakhi jumps in and tells Arshi to stay away from him.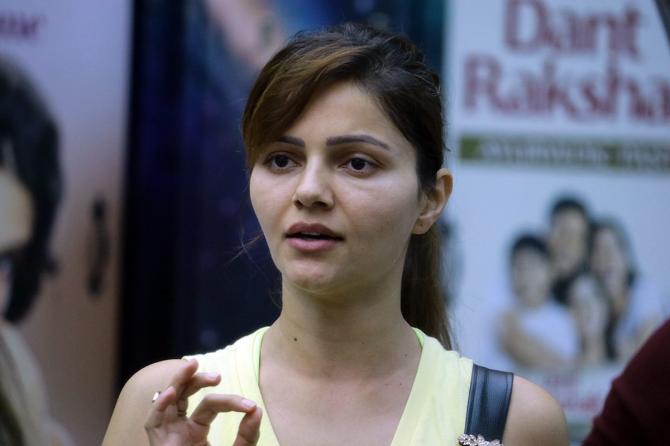 After the lights go out, Jasmin breaks down as she is unable to sleep because Rakhi is talking constantly. Jasmin tells Aly she is unwell and yet, Rakhi is creating a scene.
Aly asks Jasmin to chill.
He gets angry as Jasmin continues to cry.
He requests Bigg Boss to call him to the confession room.
The situation gets worse as Sonali continues to talk while Jasmin tries to sleep.
After a lot of drama, everyone goes to sleep.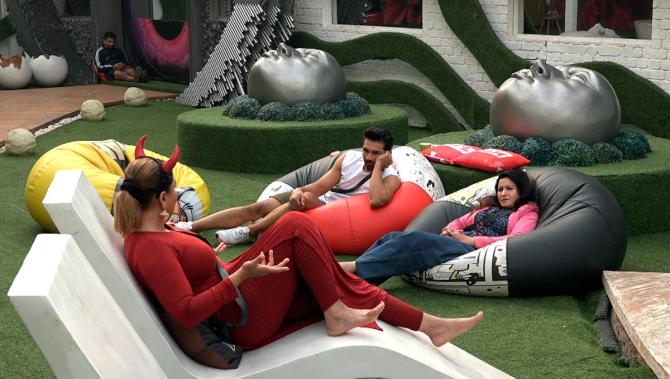 The next morning, Jasmin and Sonali get into a tiff over a petty issue.
Rakhi entertains everyone as she fights with Arshi in her hatke style.
Soon, Rahul and Rakhi get into a spat.
Abhinav gets irked when Arshi starts fighting with Rubina again for no reason. The husband-wife fight with Arshi until she stops.
Later, Rubina and Abhinav get into an argument as he tells her that she looks like a cry baby and shouldn't be affected by Arshi.