Shilpa schemes. Hina cries foul. Rohan Shinde brings you the latest Bigg Boss update.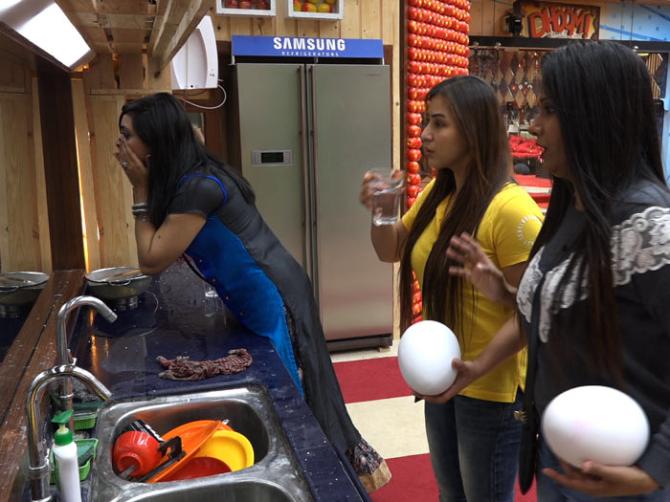 Things are getting hotter on Bigg Boss 11.
Hurt on being sent to jail, Hiten picks Hina's side.
She takes advantage of this, and badmouths Shilpa and Akash.
Day 40 begins with Priyank and Luv waking up and heading straight to their boss, Hina. She has started treating them like her bouncers, telling them to do her petty work.
Shilpa plays her cards well and gets everyone to vote for Shaggy and make him the captain of the house.
Hina loses her cool with Arshi and tries of instigate her but the latter doesn't respond.
Kaun Banega Captain?
Luv is frantically trying to find his place in the house.
Sapna and Vikas discuss Hina's behaviour.
Hina explains to Ben that she is in love with Priyank.
Luv tries to reconcile with Akash but fails.
Bigg Boss gives the housemates a new task for selection of a new captain.
Everyone is given an egg, which they can give Bandgi, Akash or Shaggy. Whoever has the highest number of eggs will become the captain for the week.
Hina begins her planning and plotting by directing her bouncers (Priyank and Luv, remember?) to destroy Akash's eggs, if she gets any.
Everyone gives their eggs to Shaggy.
Shilpa tells everyone to vote for Shaggy and make him the captain. And somehow, *everyone* listens to her, including Hina.
Bigg Boss gives a new task to the housemates: Complete an obstacle course. The fastest contestants will be the winners.
Three couples are chosen:
Priyank and Ben, who complete the task in 56 seconds.
Puneesh and Bandgi, who complete the task in 42 seconds.
Akash and Arshi, who complete the task in 40 seconds. They win.
As usual, Hina cries foul, but no one listens to her.
Contestant of the day
Shilpa for her strategy of making Shaggy the captain of the house and bringing one more contestant on her side.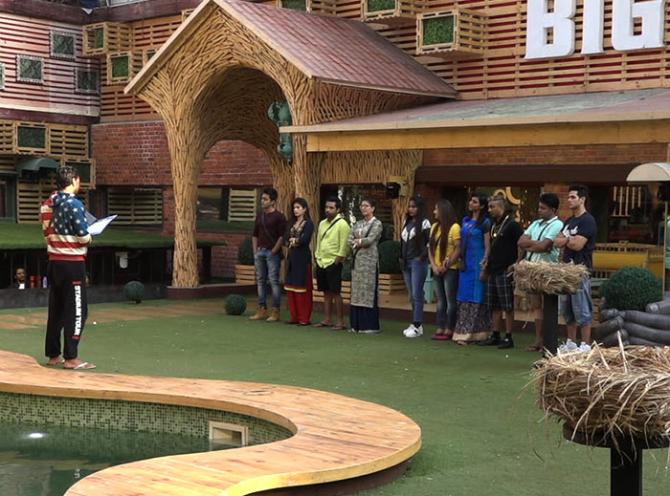 My Take
Shilpa and Vikas have successfully isolated Hina, Luv and Priyank.
Puneesh asks Luv if he even knows what's going on in the house.
With every task, Hina is losing initiative and is resorting to emotional drama to keep her footage going.