'Arshi Khan is hilarious! One must know her 24/7 to see how funny she is.'
'Shilpa Shinde is a total package. She's fun, but she won't take crap.'
'Vikas Gupta doesn't take sides. He is super intelligent and creative.'
Sabyasachi Satpathy reveals what the Bigg Boss 11 housemates are really like.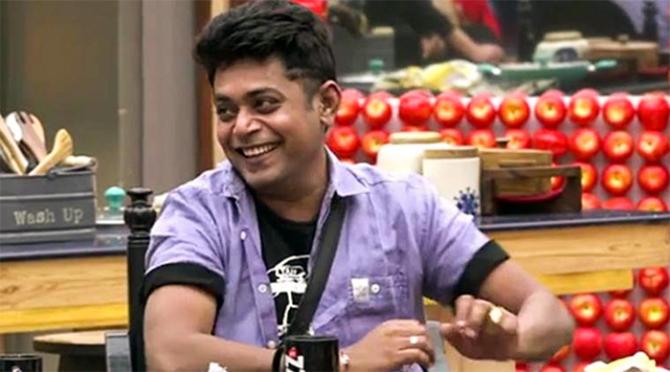 The weekend saw a double eviction as Mehjabi Siddiqui and Sabyasachi Satpathy were voted out.
While Mehjabi lashed out against Hina Khan, Saby -- as he was fondly called in the house -- took a milder tone as he pointed out Hina's faults.
Saby, who has been neutral towards the conflicts in the house, spent a lot of time cooking up dishes in the kitchen.
When he was asked to reveal a secret about himself, he courageously said he had considered sex reassignment surgery. Host Salman Khan felt Sabyasachi was very brave to say this on national television.
A designer by profession, Sabyasachi hails from Orissa. He tells Rediff.com's Rajul Hegde that he misses cooking for everyone.
What feedback have you got after coming out of the house?
Whoever has met me, even strangers at the airport, have said that I played well. They said I was a balanced person and never got into any kind of quarrels.
Somewhere, people want to talk about the goodness also. It's not always about hatred and fights.
I have mixed feelings about getting evicted because I could have become the captain and the immunity (from nominations) I got from that would have lasted till the eighth week.
How tough is it living 24/7 under camera surveillance?
Once you're in the house, you forget there are cameras.
Some people know how to look, play and behave in front of the camera while others figure it out slowly.
Some commoners are new to this but they play the game very well.
I was being myself all the time.
I have an aggressive side, which is not a small cracker but a bomb. But that didn't come out because nobody provoked me.
I have come out of the house after 40 days, so it's a mixed feeling because it had started feeling like home, especially the kitchen and Bigg Boss's voice.
I cooked great meals for everyone. I will miss that.
I was nice to everyone and that's why everybody cried when I left the house.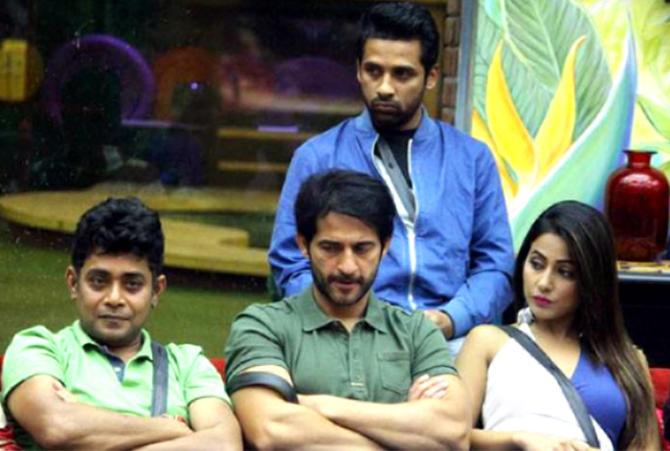 What do you think went against you?
In the beginning of the show, four of us -- Mehjabi Siddiqui, Sabyasachi Satpathy, Lucinda Nicholas and Luv Tyagi -- were in the Padosi house.
When we moved into the main Bigg Boss house, relationships had already been formed and we became the outsiders.
We lost the secret task assigned to us and I started blaming myself for that.
This left a bad impact on me and affected my game.
I feel I would have been better if I was in the game like a normal contestant.
Also, my friends tell me that I am a drama queen but I couldn't show off my spunk and charm.
I believe in doing good things and cannot change myself for a game.
Any regrets?
We were not introduced on stage nor did we meet Salman Khan at the launch or when we were evicted. Anyone who comes on the show dreams of meeting Salman Sir and, if that does not happen, it leaves a mark in you.
I hope to meet him before the finale, if I get a chance to go inside the house again.
Being nice is good but being too sweet is bad.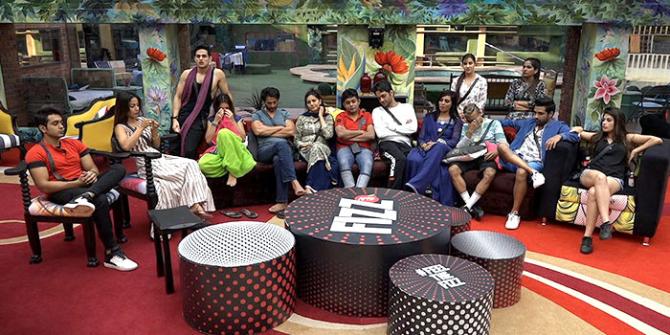 What do you have to say about these contestants:
Benafsha Soonawalla: She would have gone out long ago but Hina Khan and Priyank Sharma's games have kept her alive. Her growing closeness with Priyank has come as a boon for her. But you can't fool the audience so easily.
Arshi Khan: She is hilarious! One must know her 24/7 to see how funny she is. She has a lot of plus points -- from being after Hiten's life to making people laugh with her one-liners.
Bandgi Kalra: She has been saying that she wants to make her parents proud. I am not sure if she is doing that.
Puneesh Sharma: He is pretending to be in a serious relationship with Bandgi for the footage.
Shilpa Shinde: She is total package of anger, fun, motherliness, cooking all the time and feeding everyone and yet not taking crap.
Priyank Sharma: He went off track after he came back as the wild card.
Vikas Gupta: He doesn't take sides. He is super intelligent and creative. He's neutral right now.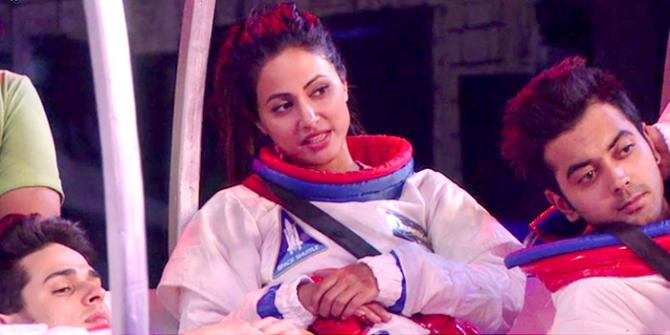 Mehjabi Siddiqui doesn't have good things to say about Hina Khan.
Hina has become the villain of the house. She likes to show that she is superior, even when she is wrong. She has a good side too but I think, with insecurity, it has changed.
She has four designer bags of make-up but she has forgotten that, however much makeup you do, it will beautify your face but your heart will stay evil.
Recently, when she was sent to jail, she said, 'Sabyasachi is nobody.' So I told her, 'Fine, I'm nobody but when you're somebody, at least behave like one.'
Would you like to stay in touch with the contestants?
Yes.