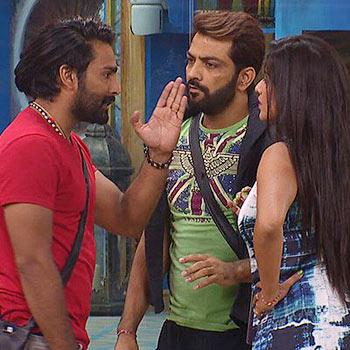 It takes two women -- Priyanka, through Mona -- to create a daraar between Bigg Boss 10 bros Manu and Manveer, observes Divya Nair.
Highlights
Priyanka fails as sanchalika, loses captaincy bid
Manu, Manveer, Mona have an argument
Lopa, Mona, Swami Om out of captaincy race
What's garam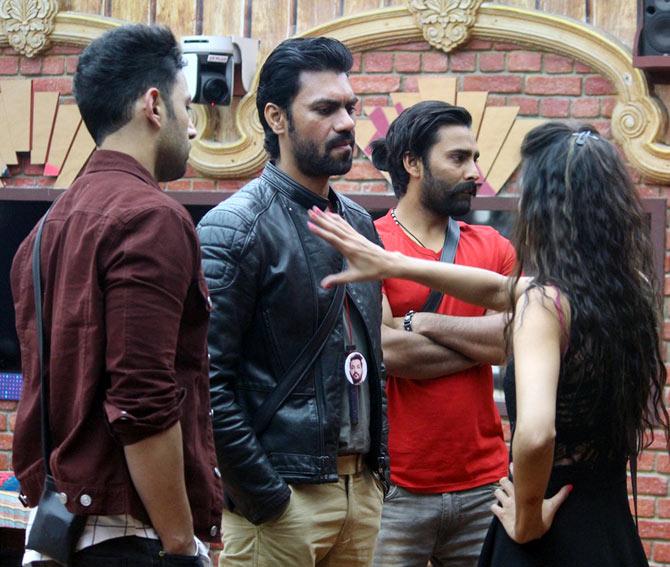 Ever since jhagdalu Jagga landed back at the house, insecurity has simmered among the housemates.
First, she tried to break Manu and Mona's friendship. Didn't work.
Next she tried flirting with Manu. Fell face first on her nose!
She isn't the type to let go easily. She quickly used Manveer against Manu. And boy, it worked!
After successfully eliminating Mona, Swami Om and Lopa in the scramble for captaincy, Jagga planted the idea in Manveer's head that the captaincy jung should be between Manu and him, and not Manu and Gaurav as Manu wants it.
The idea is cunningly planted through various sources including Bluffmaster Baba. Manveer gradually bites the bait.
Manu then tries what he is best at -- confuse when you can't convince.
Mona shows us why she is big in Bhojpuri movies with a rona dhona scene.
Manveer is now possessed by the idea of becoming captain. Kabhi haan kabhi naa baap beti Priyanka and Bluffmaster Baba endorse Manveer, likely so that they can get even with Manu.
Manu tries to sort out things with Manveer, putting the blame on Jagga, calling it JJ's strategy to break up their friendship.
But Manveer, it seems, has made up his mind.
I could hear Dost dost na raha... playing in my head...
I can imagine Jagga doing jhingalala in her head despite losing her bid for captaincy.
What's thanda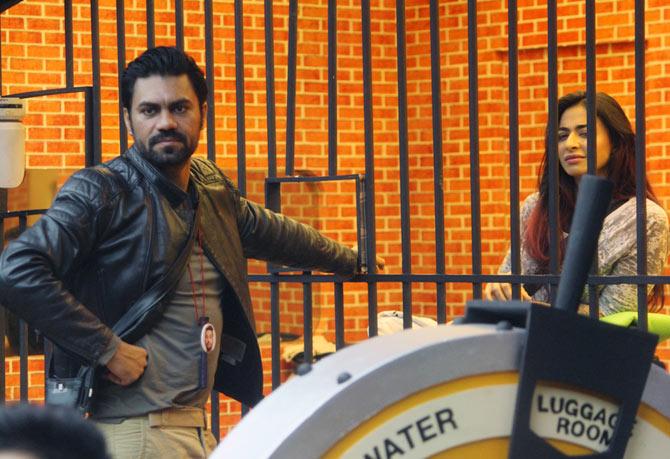 Uff, Bani J's nakhras!
The fitness freak is in jail and giving a painful time to people whom she wants to nurse her like she's an Oscar-winning star (how the heck did she win Roadies?).
For someone who makes tall claims that she's a go-getter in the tasks, why does Bani want so much attention from the housemates?
Why say you are playing the game alone when you want everyone to watch you working your butt off (and tell everyone that you have a sore backside) on the cycle.
Grow up girl. You have neither won nor completed a single task so far.
You have always given up midway and come up with a lame excuse for opting out.
So stop being such a spoilsport.
Friday night's shouting spat between Lopa and Bluffmaster Baba seems like a must watch.