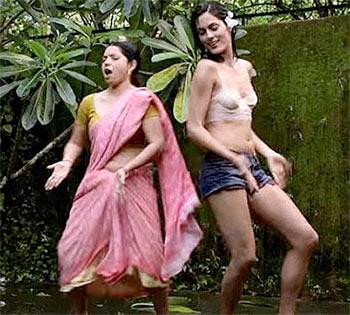 Pan Nalin's internationally-acclaimed film Angry Indian Goddesses on female bonding and combating patriarchal tyranny has encountered an expected snag.
The Censor Board Of Film Certification (CBFC) has objected strongly to what they see as profane references to Hindu goddesses.
"Major portions of the film have been hacked off by the Examining Committee," says a source. "The biggest sufferer is actress Tannishtha Chatterjee, whose role has been reduced to smithereens."
Confirming this, Tannishtha says, "The film that fetched me so much acclaim abroad and the film that has been cut by the censors are two different entities. Now my role is almost nothing."
The film's producer Gaurav Dhingra has taken the film to the CBFC's Revising Committee where some cuts may be restored.
"Regrettably, we don't have the time to put up a fight, as our release is just two weeks away," says a source.