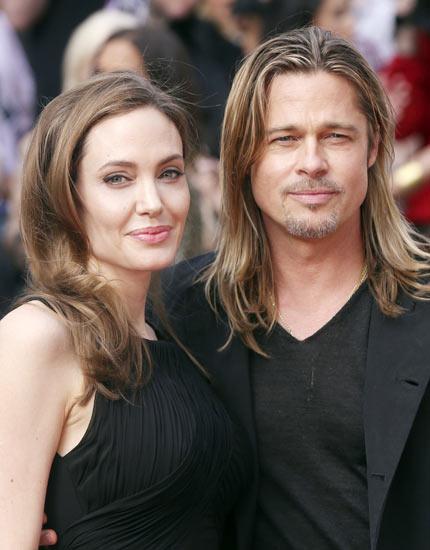 Angelina Jolie drew loud cheers as she made her first public appearance since her double mastectomy operation at the premiere of fiance Brad Pitt's film World War Z.

The actress donned a floorlength Yves St Laurent black gown while Pitt opted for a black suit with a T-shirt.

The couple smiled and posed for cameras together as the crowd cheered for Jolie and lavished her with get well soon gifts.

Jolie, 37, talked about her preventive double mastectomy in a New York Times op-ed piece last month. Pitt supported her decision by calling it "heroic". The actress, whose mother died of cancer, opted for the operation after
learning that she carried a faulty gene.
Jolie told BBC television as she entered the cinema that she felt "great" and "wonderful" after the double mastectomy.
"I'm very, very grateful for all the support. I've been very happy just to see the discussion about women's health expanded, and that means the world to me."
The premiere was also attended by Pitt's co-stars
Mireille Enos
and
Peter Capaldi
, director
Marc Forster
, executive producer
David Ellison
, son of Oracle founder
Larry Ellison
and CEO of Skydance, and celebrity guests
Idris Elba
,
Tom Ford
,
Rita Ora
and British band Lawson.
Photograph: Angelina Jolie and Brad Pitt by Neil Hall/Reuters