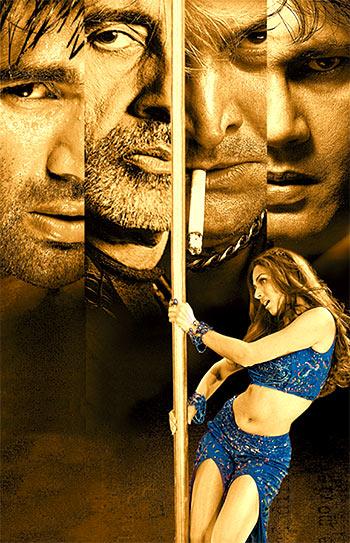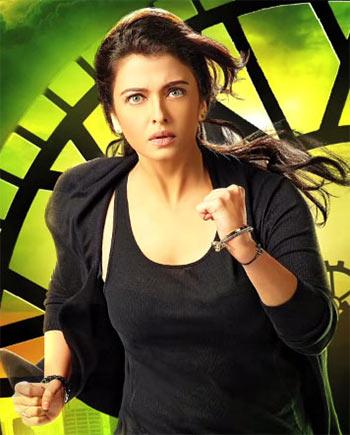 What's in store for Ash and Jazbaa?
Two years after making Shootout at Wadala, filmmaker Sanjay Gupta is back with another anticipated film.

Aishwarya Rai Bachchan's big comeback film after five years, Jazbaa, also features Irrfan and Shabana Azmi in prominent roles.
While it happens to be Gupta's tenth film as a director, it is also the first film for which Gupta has officially bought the remake rights (of Korean film Seven Days), after notoriously making films 'inspired' from international projects.
Here is a look at Sanjay Gupta's filmography and how he has fared over the years.
VOTE for your favourite Sanjay Gupta film at the end!

Aatish (1994)
Box Office collection: Rs 4 crore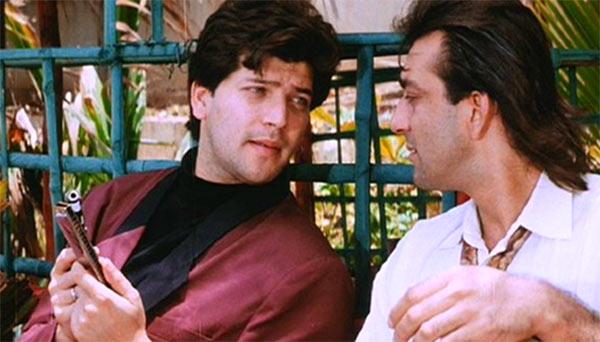 Image: Aditya Pancholi and Sanjay Dutt in Aatish
Gupta, then in his early 20s, made an instant impression with Sanjay Dutt and Aditya Pancholi starrer Aatish.

The camaraderie between the trio reflected on the film and was deemed 'cool'.

Desi in its theme and westernised in its treatment, Aatish was an action revenge drama that turned out to be a decent runner at the box office.

Ram Shastra (1995)
Box Office collection: Rs 3 crore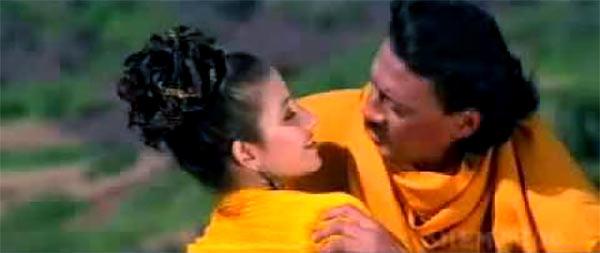 Image: Manisha Koirala and Jackie Shroff in Ram Shastra
His follow up film, the Jackiee Shroff starrer Ram Shastra, couldn't really go the distance.

While it scored with its action sequences, it was tremendously weighed down by a flawed second half.
Hameshaa (1997)
Box Office collection: Rs 2 crore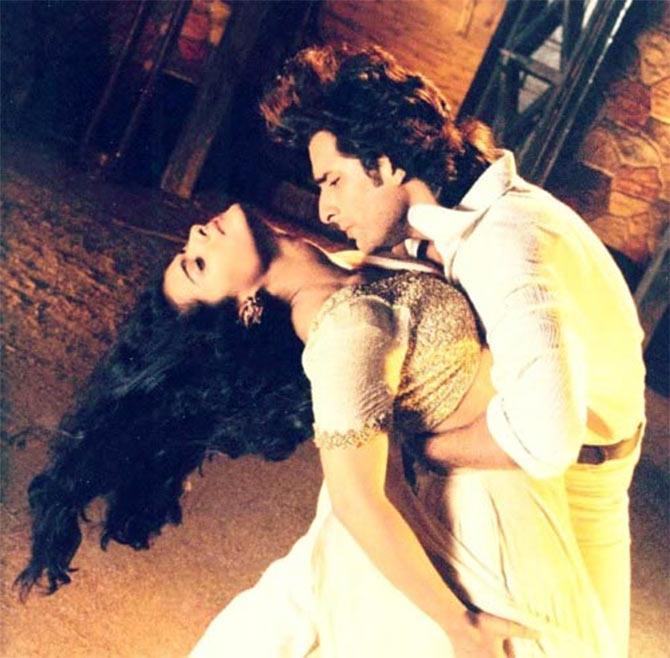 Image: Saif Ali Khan and Kajol in Hameshaa
Gupta's only collaboration with Saif Ali Khan and Kajol resulted in a reincarnation romance that boasted of some hit songs and looked promising.

Hameshaa, unfortunately, had a disastrous opening and couldn't recover at all.


Khauff (2000)
Box Office collection: Rs 6 crore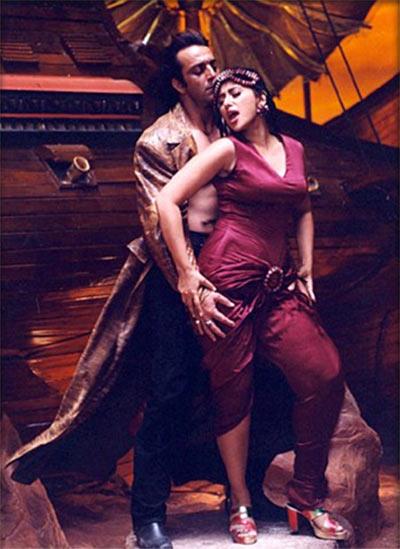 Image: Sanjay Dutt and Manisha Koirala in Khauff
The filmmaker then took a break, only to return with five back-to-back Sanjay Dutt starrers.

The first of the lot was Khauff that generated initial buzz but opened to mixed response largely owing to the delay in its release.


Jung (2000)
Box Office collection: Rs 7 crore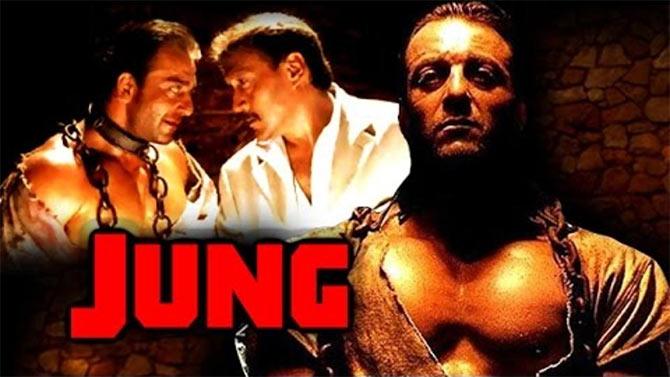 Image: Movie poster of Jung
Sanjay Gupta followed it up with Jung, starring Sanjay Dutt, Jackie Shroff, Aditya Pancholi, Raveena Tandon and Shilpa Shetty.

The film was embroiled in a controversy as Gupta and the film's producer didn't see eye-to-eye on certain issues.

He eventually distanced himself from the film which ended up opening well at the box office.
Kaante (2002)
Box Office collection: Rs 20 crore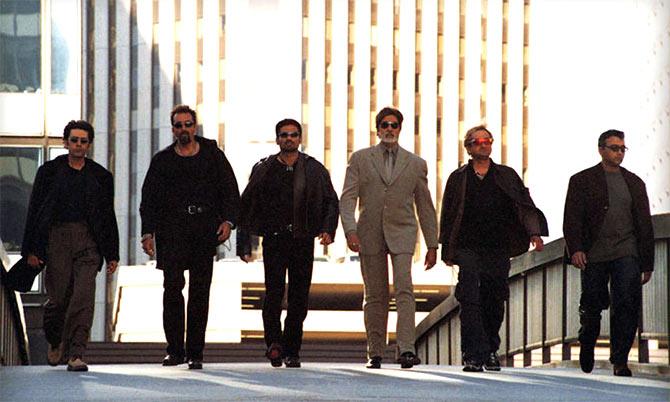 Image: Kumar Gaurav, Sanjay Dutt, Sunil Shetty, Amitabh Bachchan, Mahesh Manjrekar and Lucky Ali in Kaante
With the turn of the millennium, Sanjay Gupta gathered all his resources to put together one of the most ambitious films to have come out of Bollywood.

With Amitabh Bachchan, Sanjay Dutt, Suniel Shetty, Mahesh Manjrekar, Kumar Gaurav and Lucky Ali in key roles, he made a radically stylish action entertainer.

The film took a bumper opening and turned out to be Gupta's biggest hit.
Musafir (2004)
Box Office collection: Rs 12 crore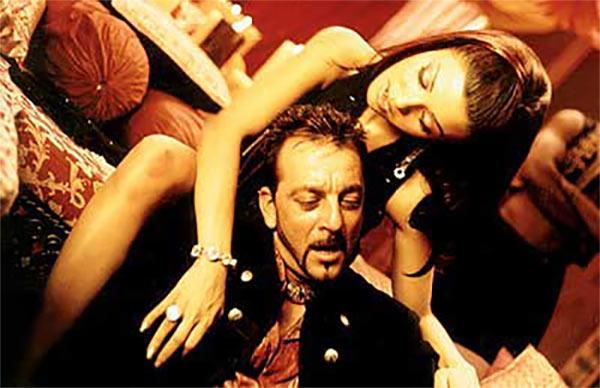 Image: Koena Mitra and Sanjay Dutt in Musafir
Gupta cast Sanjay Dutt once again, along with Anil Kapoor in this dark, dramatic thriller that featured sexy sirens like Sameera Reddy and Koena Mitra (in the hit Saqi item number).

The film opened well though it didn't go too far.
Zinda (2006)
Box Office collection: Rs 10 crore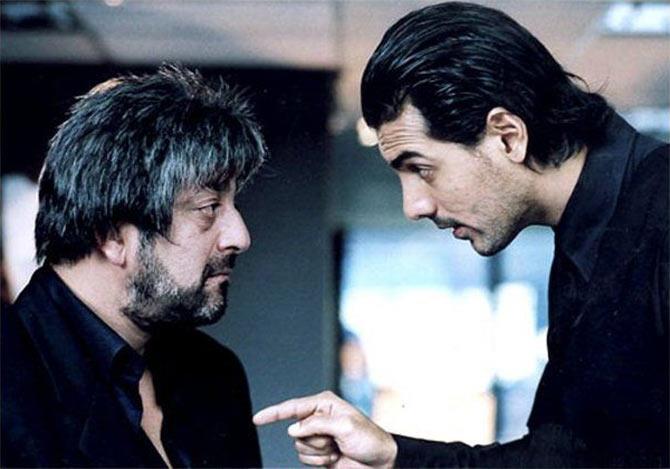 Image: Sanjay Dutt and John Abraham in Zinda
Continuing with the tradition of casting new actors along side Sanjay Dutt, Gupta zeroed in on John Abraham for Zinda.

Inspired from South Korean maverick Park Chan-wook's Oldboy, Zinda worked thanks to Abraham's new onscreen avatar.
Dus Kahaniyaan (2007)
Box Office collection: Rs 8 crore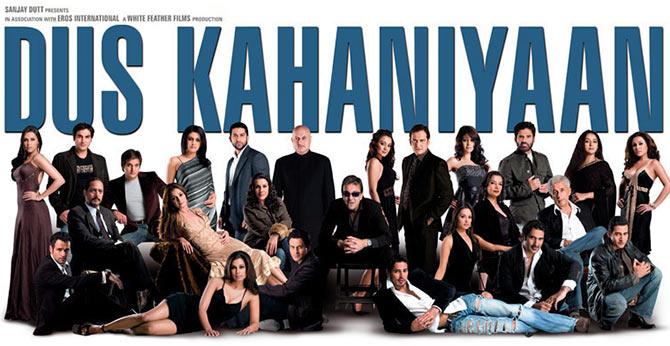 Image: Movie poster of Dus Kahaniyan
Dus Kahaniyaan is not a full-fledged feature film for Sanjay Gupta, as he directed only four out of 10 short stories that featured in it.

Matrimony featured Arbaaz Khan and Mandira Bedi, Strangers In The Night featured Mahesh Manjrekar and Neha Dhupia, Zahir featured Manoj Bajpayee and Dia Mirza and Gubbare, featuring Nana Patekar.
Shootout at Wadala (2013)
Box Office collection: Rs 60 crore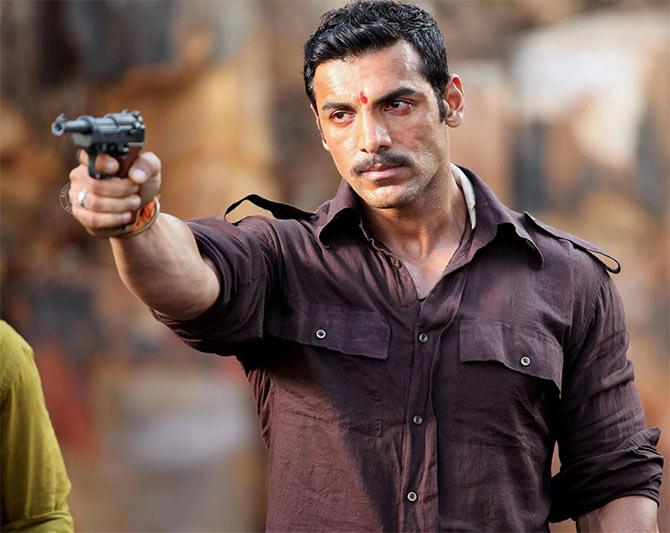 Image: John Abraham in Shootout at Wadala
It was after seven long years that the filmmaker returned to feature length films with this gangster saga.
The film went on to become the biggest grosser of his career.