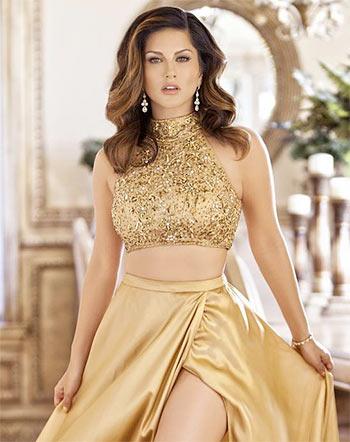 'I am happy that I got to meet Shah Rukh Khan, Salman Khan and Aamir Khan. I get very excited when I see a message from Aamir on my phone.'
Sunny Leone is all praise for the Khans.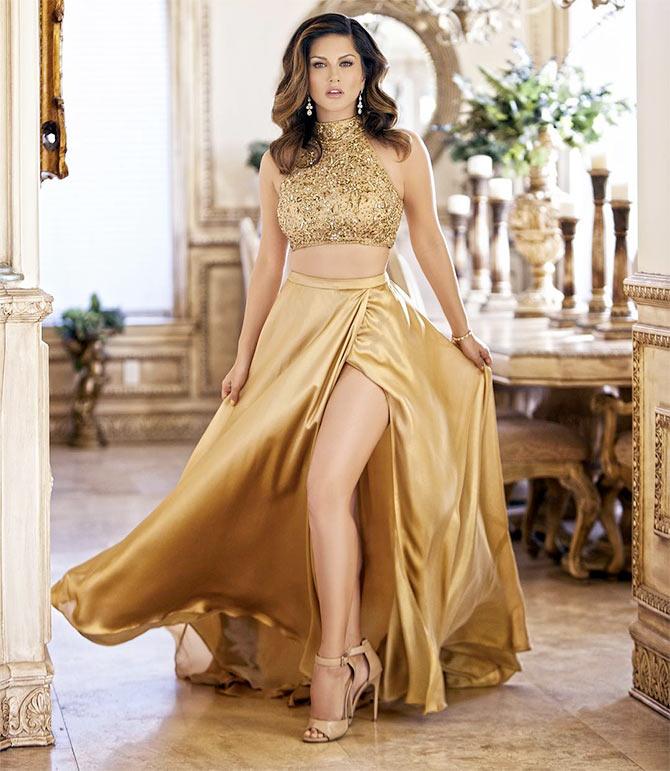 Photograph: Sunny Leone/ Instagram
Sunny Leone is one of Bollywood's busiest actresses.
After giving us Mastizaade and One Night Stand this year, she will be seen in Beiimaan Love, coming up in October.
She's also busy with item numbers -- Tu Zaroorat Nahi Tu Zaroori Hai with Sharman Joshi for the romantic comedy Fuddu and the one we're all looking forward to, the Raees song with Shah Rukh Khan.
She's happy with her lot, except for Dilip Mehta's documentary on her Mostly Sunny, which recently premiered at the Toronto International Film Festival.
In this exclusive interview with Patcy N/Rediff.com, Sunny tells us just what made her upset, and how amazing the Khans are.
Tell us about your item song in Raees.
My item song in Raees is a remake of the Laila O Laila song (in Qurbani). I saw the original song many times when I was growing up and saw it again now.
My song is not like the original, it is completely different.
Even though it is a dance number, I have not copied any moves from Zeenat Aman because I think when you copy, it doesn't end up being the same.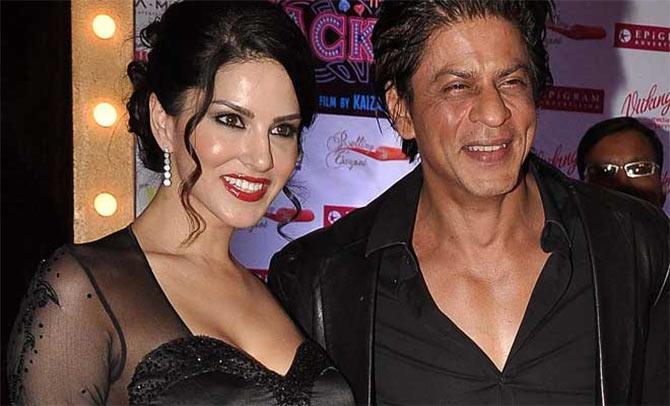 IMAGE: Sunny Leone with Shah Rukh Khan. Photograph: Pradeep Bandekar
How was it working with Shah Rukh Khan?
It was amazing! He is a superstar... bigger than superstar, like a megastar. It was like a dream.
I actually didn't believe it at first so I asked my husband Daniel if he was sure they called Sunny Leone and not the other Sunny: Sunny Deol. He told me, 'No, they were calling you.'
I was so surprised that I didn't believe it till half way through the rehearsals. When I had to try on my costume, I told myself, 'After costume trial and after learning the dance steps, they can't cancel me now, right?'
I can't thank him (Shah Rukh) enough for taking a chance with me. I really hope that when this song releases, they will achieve everything they want to accomplish with the song.
Aamir Khan said he would like to work with you.
I speak to him often but nothing about work, and I am fine with that. I get very excited when I see a message from him on my phone.
If I work with him, it will be amazing. Even if we don't, I am happy that I got to meet Shah Rukh Khan, Salman Khan and Aamir Khan. That's been amazing.
Watch: Sunny Leone gets seductive in Fuddu
You spoke about sharing the same name with Sunny Deol...
There are a lot of bad jokes on us.
If I ever meet him in person, I will apologise for those jokes because of me.
Have you seen his films?
Yes but I am bad with movie names.
When as I was growing up, my parents loved his movies. I've seen them all the time.
But you don't remember a name?
No. As a kid, we watched a lot of movies; it was like a family event.
It was not about what the film was, or who the actors or producers were. It was more about sitting with mummy, papa and my brother and watching a film. When you grow up abroad, you are not tuned the same way like you are here.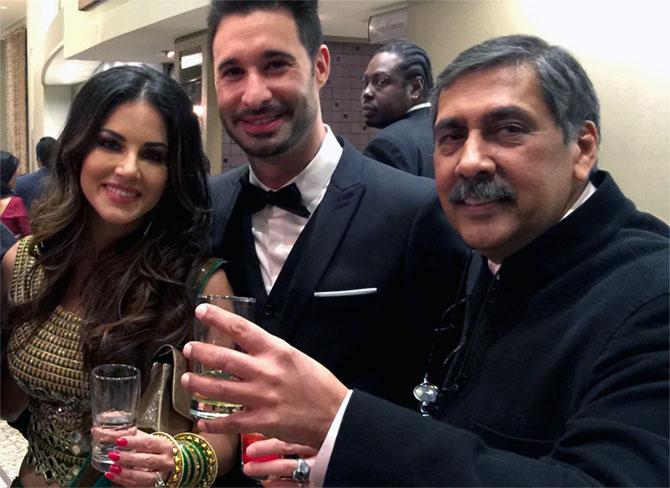 IMAGE: Sunny Leone, husband Daniel Weber and documentary filmmaker Dilip Mehta. Photograph: Kind courtesy Dilip Mehta.
Why are you upset with your documentary Mostly Sunny?
I believe that when a director or a producer doesn't show you a final copy, then maybe I don't need to go to the event (Toronto International Film Festival, where it premiered) because that is the first decency.
It's my life that you are showing so at least show me.
Secondly, there were some things that I was not happy with. A lot of things are shown in the film in a light I believe is not correct.
I wanted to make this film from the very beginning for people to see it. I wanted everyone to see this as a success story.
But why did you agree to do a documentary on yourself?
The Canadian government came to us with a producer and said that they would like to showcase my story. At that moment, it sounded like an great idea.
I believed that there was a lot of curiosity regarding me in Bollywood.
For me, it was a way to tell my story in my way. But the story and the way I visualised it did not end up that way. I was very disappointed with the director and the producer.
You don't want the film to release in India?
Let's see what happens, whether it releases or not.
Are you trying to stop it?
I am not trying to stop anything. The producers can do whatever they want.