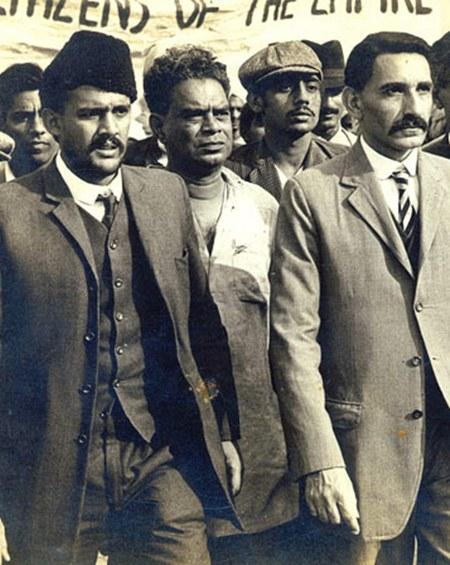 Richard Attenborough's acclaimed biopic Gandhi proved to be a stepping stone in quite a few Indian actors' career.
One among them was Alok Nath, who played Tyeb Mohammed (a friend of Mohandas Karamchand Gandhi) in the film.
A well established name in the Hindi film industry with an overwhelming number of films to his credit, Nath, now an industry veteran, pays tribute to Sir Richard.
Sir Richard Attenborough was a wonderful human being and an amazing actor and director.

He was a British who really loved India, its people, the culture and the conscience. He lived a great life.
He was a devout follower of Mahatma Gandhi and his research on the man was impeccable.
His biopic was very ambitious and one of the most passionate films he ever worked on.
I was privileged to work with him in Gandhi.
I didn't have the chance to interact with him a lot as Gandhi was my first film. I had a minuscule but significant role in it.
I vividly remember my first interaction with Sir Richard Attenborough, I was in my final year at NSD (National School of Drama) in 1979, and casting director Dolly Thakore got in touch with me.

We weren't supposed to work outside NSD but special permission was granted to the students who were shortlisted for the audition.
The auditions were held in Delhi at Ashoka Hotel, where Sir Richard was staying. I took my maiden flight (I had never sat in an aircraft before) from Delhi to Mumbai, for Gandhi.
I remember I was called in his suite. As I entered, he looked me over, smiled and asked, 'Do you want to work with us?'
I was stumped. I replied in a faint voice, 'I would love to work on this film.'

He said, 'Great, I know you are a theatre actor and I have been a theatre actor myself so it will be fun working with you.'

In that sense, there wasn't really an audition, just an interview.
I shot for Gandhi for three days and got paid Rs 20,000, which was a huge amount in 1981.

Dolly offered me Rs 10000 in advance and I almost fainted looking at that money (laughs).
The last time I met Sir Richard Attenborough was while dubbing for Gandhi in Mumbai. My interaction with him was short and sweet but definitely a memorable experience.

Image: Alok Nath (left) and Ben Kingsley in Gandhi