Home > India > Movies > Reviews


Discuss |
Email |
Print | Get latest news on your desktop

Long Goodbye

Elvis D'Silva | November 14, 2008 16:25 IST


| | |
| --- | --- |
| A scene from Dasvidaniya. | |
| | |
| | |
| | |
| | |
| | |
| | |
A few months ago, Morgan Freeman [Images] and Jack Nicholson played two old men who found out they were dying in The Bucket List and decided to head off on one last adventure before death claimed them from a life they weren't exactly 'living'.
A couple of years ago, an American TV show called My Name Is Earl introduced audiences to the lovable redneck Earl who came face-to-face with karma and decided that the only way to continue living a fruitful life would be for him to make a list of all the things he had done wrong and find a way to correct them. Earl is a TV show so the list is long and one item of interest gets dealt with in any given episode. The Bucket List was a movie and so the narrative had to be more concise.
The yellow sheet of paper and list of things to do before dying both make an appearance in Dasvidaniya, a movie about a quiet man living a life free of ambition until he finds out that he has about three months left to live. That's when Amar Kaul (Vinay Pathak), a man who has obsessively made a daily list of things to do, decides to replace his list of mundane tasks with a list of the things he wanted to achieve before he dies.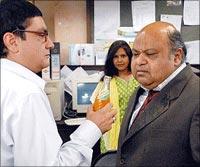 It is difficult to attempt a critique of this movie without wondering whether saying something uncomplimentary also means that one is questioning the average scale of individual ambition in our country.
As the conservatively attired, questionable Caesar cut-sporting Kaul decides to take control over his life, he goes about realizing dreams that seem sorely lacking in any genuine imagination. Yearnings of the heart are understandable and it would not be wrong for them to be found upon a list of things to do before one dies. Sorting out family issues also seems valid. But 'buying a car' and 'taking a trip abroad' seemed like less ambitious dreams than one would expect from the make-believe world of cinema. So not only do his dreams seem defined by what could be achieved on a frugal budget for filming but he also adds one event to the list after he has experienced it!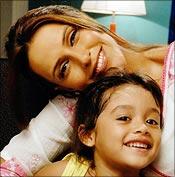 The appearance of his bewigged alter ego who is modelled after a similarly bewigged cameo by Ranvir Shorey and some of the exchanges at his workplace seem like too much setup for a character that one doesn't ever end up identifying with.
The film progresses pretty slowly, which is not a good thing for a yarn that actually clocks in at under two hours. Some of the performances are wayward and certain cliches are adhered to with such a rigid faithfulness to Bollywood caricatures of yore -- his Catholic guitar teach being a prime example -- that this feels less like an independent film and more like a wannabe Bollywood film on a lesser budget.
Having said that, the dumb charades scene in the rain is handled very well and what he does for the people that touched his life is tidily summed up. Also, for a multiple-chinned, bespectacled leading man who hogs the screen for pretty much the film's entire running time, Vinay Pathak is very watchable.
Dasvidaniya is not the worst thing to hit cinema screens over the past few weeks and neither is it one of the best. One just can't help feeling that a film with a message as deeply important to every living person as this one could have attempted to be a little more imaginative. 
Rediff Rating:

Want to see this movie? Check out Rediff Movie Tickets!

Email |
Print | Get latest news on your desktop