Home > India > Movies > Interviews


Discuss |
Email |
Print | Get latest news on your desktop

The Rediff Interview / Shashant Shah

'Dasvidaniya is bigger than Bheja Fry'

November 12, 2008


| | |
| --- | --- |
| Shashant Shah | |
| | |
| | |
| | |
| | |
| | |
| | |
Joining the bandwagon of making small budget films is Shashant Shah with his Dasvidaniya, which stars Vinay Pathak, Rajat Kapoor [Images], Saurabh Shukla, Ranvir Shorey and Neha Dhupia [Images].
The chemistry graduate, who mimics great stars, talks to Nithya Ramani about the film, the significance of it's title and more. Excerpts:
Where are you from and how did get into filmmaking?
I am born and brought up in Mumbai. I have been working in the television industry for the past 14 years. I have worked in various levels in Zee, Channel V and Set Max. It was while I was in Channel V (1997-98) that I met Vinay Pathak and Arshad Syed (writer of Dasvidaniya). I also met Ranvir Shorey during my stint in Channel V.
I am best known for making gags and spoofs on movies and people. As I was doing one such spoof on cowboys, all suggested that it was high time I started making a film.
How did Dasvidaniya happen?
Arshad came up with the story. Sadly, it was the time when Arshad lost his father and I think he was in the right frame of mind to write a story on a dying man. After he came up with the script, I went to Vinay, Ranvir, Rajat, Saurabh Shukla and the others who all agreed that I should do a film on it. I was confident of getting the cast. The only people I was skeptical about getting was Rajat and Saurabh. When I got them later, I knew half the battle was won.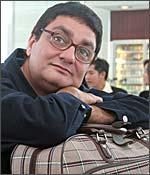 What is the film about?
Everybody expected a spoof from me, but I am sure when they watch Dasvidaniya, they will be surprised. It is a heavy film, though I would prefer to call it a happy film. It is about a 37-year old unmarried man who leads a very mundane life. What keeps him going is his to-do-list, which is full of silly and simple things like repairing the heater etc. One day his boring life is shattered when he discovers that he has only three months to live. However heavy the film may be, I can assure you that it is has a very happy ending.
How did you decide on the title?
Dasvidaniya means goodbye in Russian. In the course of the film Amar (Vinay's character) goes on a world tour and meets a Russian girl. She doesn't know Hindi and he doesn't know Russian and the only word the two say while departing is 'Dasvidaniya'. Hence the title.
How different do you find shooting for television and films?
I have always done only non-fiction shows and that has helped me in filmmaking. I do not believe in today's saas bahu soaps.
I did not make Dasvidaniya with the idea of making money. Television is a non-director's field and films are a director's field. I have interviewed many stars during my Sunday Special Show on Channel V. And what I learned from all of this is that research is very important. Earlier it was said that if your casting is ready, then your film is half done, but now I know that 50 percent of your job is done if you have your script ready and 30 percent when the casting is done.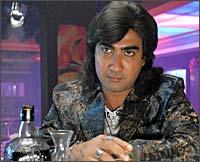 How was your experience working with the whole cast?
All of us share a great deal of respect and discipline. They gave a lot of suggestions. It was great working with all of them. Most important is that Arshad let me edit the story the way I wanted to. He had given a different opening and I had changed it completely. When the final script was ready, I had hidden it from Arshad fearing his reaction.
How do you think a low budget film will fare at the box office?
It doesn't matter if the budget of the film is low as long as the film is good. You give people what they want and it will do well. In terms of concept Dasvidaniya is bigger than Bheja Fry.
As a first time director how nervous or casual were you on your first day?
I had a detailed meeting with the entire cast and crew before shooting. So it was kind of easy to pull it off. Now I feel like I am spoiled. Everyone made things so easy for me. You wouldn't believe we scheduled the shoot for 35 days and finished it in 34 days. This film was a great learning experience. The whole group -- Vinay, Rajat, Ranvir, Saurabh and I -- all think alike. All of us have a to-do-list so we could connect with Amar Kaul.
What are your favourite scenes from the film?
This is my first film and so I can't say which is my favourite. I like all. You will know what I mean when you watch it. There is one scene where Amar goes to buy a car and asks if they have a scheme of paying the EMI in three months. That scene was hilarious and emotional at the same time.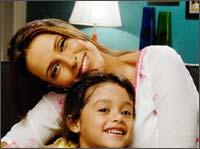 Didn't you face any kind of ego clashes as you are a first time director and the cast experienced?
No. We respect each other. They never questioned my work. All of us have so many things in common that we get along fine with each other. All of us are foodies. Sometimes I cook and bring food for all us. If not a filmmaker, I would have either been a chef or a mimicry artist. We would tease each other all the time. We had great fun.
Why Neha Dhupia?
She has done Mithya too. That is where I met her (at the Mithiya premiere). Until then I didn't like her at all. But after Mithya, I realised she is an extremely talented actor. She is a clean slate.
What next?
My next is a comedy. The concept is small but the film is big. I have finalised only Vinay for it as of now. 
Email |
Print | Get latest news on your desktop